Gladys Mongold has lived through two pandemics now.
The spunky resident of Life Care Center of New Market, Virginia, was born on April 20, 1920, as the Spanish flu outbreak was quieting down.
This year, Gladys celebrated her 100th birthday with a socially distanced celebration. The facility got a sheet cake for her and gifted her with balloons and a special tiara. Her family came and visited outside her window in keeping with the coronavirus visitation restrictions.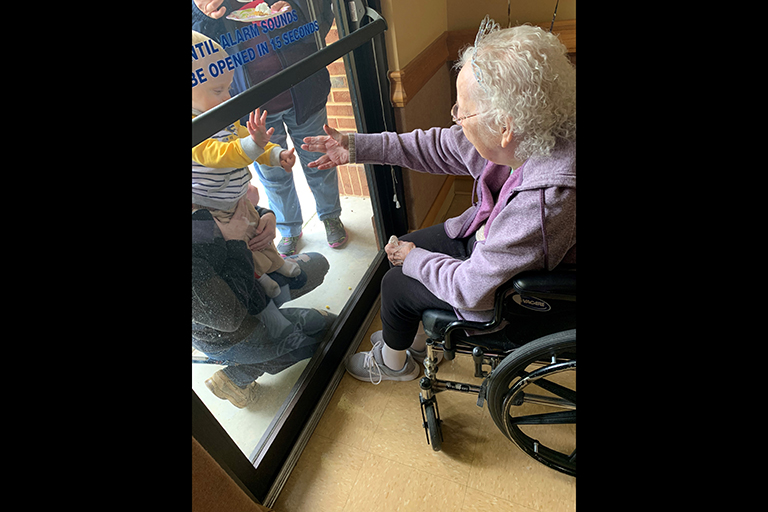 In her younger days, Gladys worked in a factory that packaged and canned nuts. She was happiest being a homemaker on the family's farm, though.
"You all helped to make her birthday party happen!" Pat Mongold, Gladys' daughter-in-law, told the staff. "Everyone was celebrating. Everyone on the staff has been so helpful and always looking out for Gladys. Y'all just went above and beyond for her birthday!"
When the coronavirus hit the facility at the end of June, associates were concerned for her, especially when Gladys contracted the virus. But, as a breast cancer survivor, she is no stranger to fighting, and she came through. COVID-19 left her weaker, but in working with physical and occupational therapists, she was able to regain much of her strength and abilities.
Through it all, her family (and her extended facility family) have been a source of strength. She is a mother of four, grandmother of seven and great-grandmother to 13.
Pat shared that the facility has always communicated in a timely and thorough manner and that the staff has been very kind to facilitate window visits and even assisted with communication when Gladys has trouble hearing.
Gladys is well known to say, "Now, don't wait so long next time before you come back!"