Heidi Pino, Life Care Public Relations
To the men and women who have served our country in the Armed Forces, America owes a debt of gratitude, and surrounding Veterans Day this year, Life Care's facilities made sure our veterans felt appreciated.
At Life Care Center of Cape Girardeau, Missouri, veterans received red, white and blue donuts and a thank-you card. "One of our veterans had tears in his eyes as soon as I told him, 'Thank you for your service,' and handed him a donut," said Kaylee Bagby, activities assistant.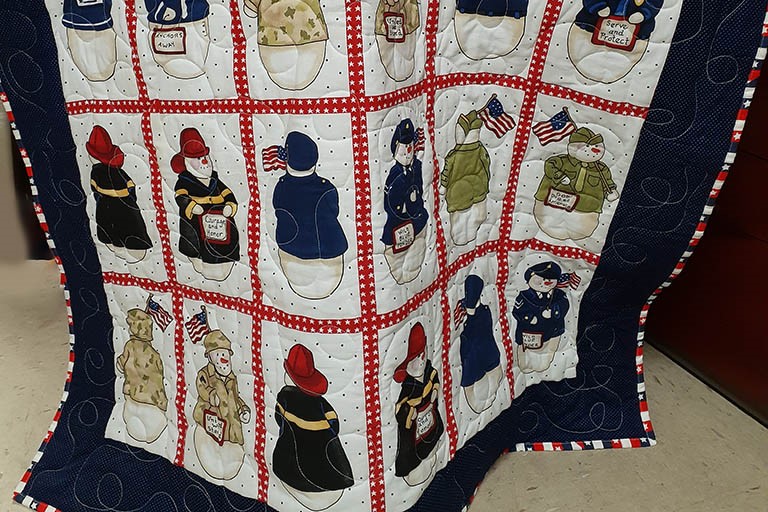 Life Care Center of Kennewick, Washington, had received several quilts from a local church group, including two patriotic designs. Associates did an announcement over the PA system naming each veteran in the facility and what branch of the military they served in. The facility held a drawing for the two patriotic quilts and also gave the other quilts to the veteran residents. Each veteran received a card with their name, rank and a thank-you poem. "They really seemed to love them, so it was awesome to be able to show our appreciation that way!" said Jessica Roach, activity director.
Veterans at Life Care Center of Greeley, Colorado, received a gift, a flag and a certificate during lunchtime, and associates at Life Care Center of Paradise Valley in Phoenix made a patriotic flyer with a poem about veterans and a thank you from the facility staff, as well as the names of the resident veterans and their branch of service.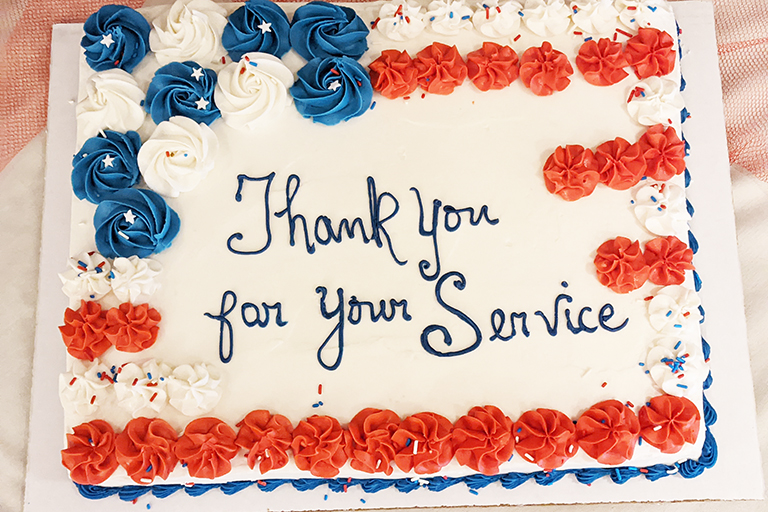 On Veterans Day at Life Care Center of Greeneville, Tennessee, a ceremony honored the veterans at the facility. Misty Key, executive director, read a poem called "On Veterans Day" and expressed her gratitude for veterans' service and sacrifice for our country. One resident reminisced about his time serving as an Army medic in Germany for two years during the Vietnam War. He shared of a time when he helped lead a lost convoy of soldiers to their assigned destination. "It was an honor to listen to these stories and spend these precious moments of time, laughter and definitely tears," said Beverly Painter, business development director.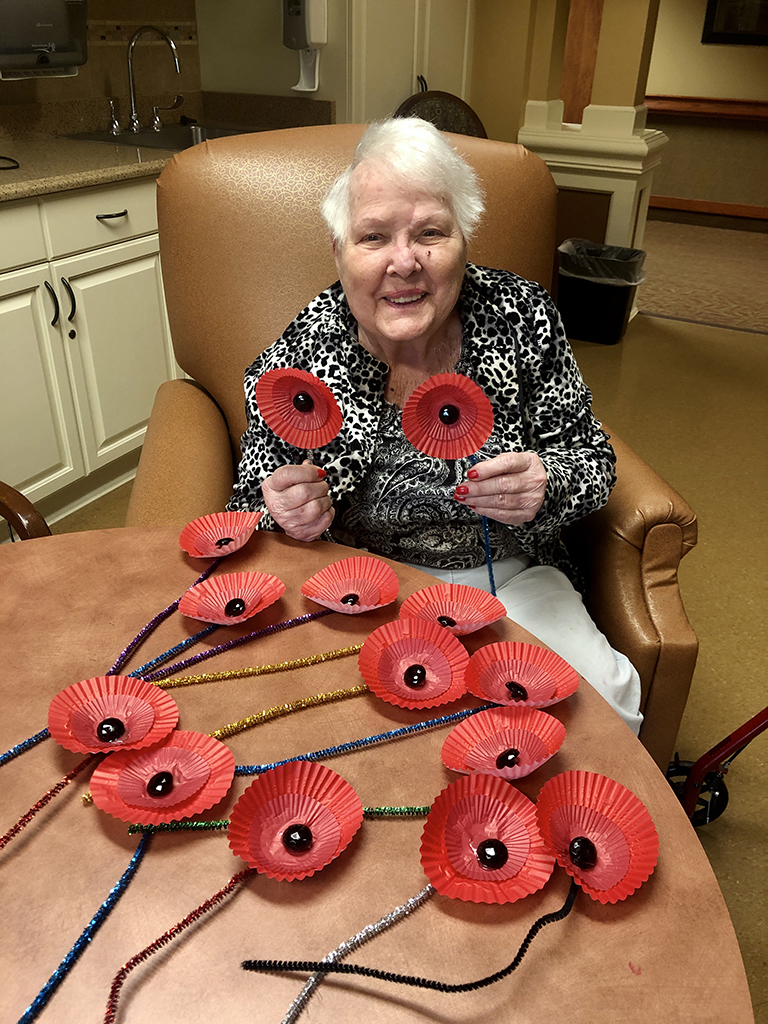 Members of the community sent thank-you cards to the veterans at Life Care Center of Blount County in Louisville, Tennessee. On the week before Veterans Day, other residents helped to make paper poppies, and on the actual holiday, associates handed out the poppies along with a card and a personal thank-you.
At Life Care Center of Attleboro, Massachusetts, activities associates delivered an American flag, a copy of the poem "Especially on Veterans Day" and a specially decorated cupcake to each veteran. They also recited the poem over the PA system so everyone could enjoy it.
Technology also brought togetherness at Life Care Center of Westlake, Ohio. The facility put together a service that was broadcast over their in-house channel. The service included a poem, a prayer, some songs and recognition and thanks for all veterans and their families. "Taps" and "God Bless America" rang throughout the building from participating residents' rooms, and associates delivered a reception of sorts to the residents, including coffee, tea, hot cocoa and cupcakes. Veterans received a door hanging, ribbon, pin and flag.
To all our veterans, Life Care says, "Thank you!"