Heidi Pino, Life Care Public Relations
With the rollout of the redesigned Whatever It Takes Champions program in 2021, Life Care added a new feature: quarterly division awards. The first awards were given for the third quarter.
Each quarterly winner is chosen from the monthly Whatever It Takes Champions during that quarter. One per division is chosen and presented with $250. Congratulations to each of these Champions of Care for the amazing job they have done in caring for our residents!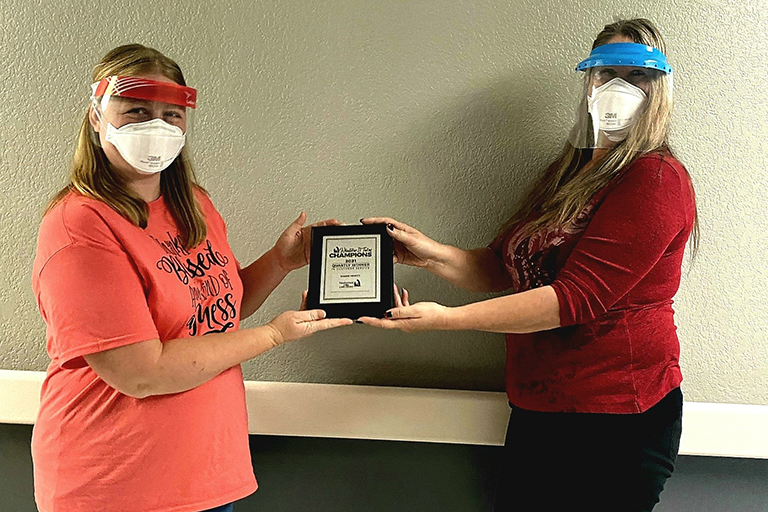 Central Division - Sherri Hewitt, licensed practical nurse at Northwood Hills Care Center in Humansville, Missouri
A night shift LPN, Sherri was recognized for assisting patients beyond her assigned hall, as well as for coming in early to assist when the facility experienced a COVID outbreak.
"It's nice to be recognized for my efforts, but I'm just trying to do what's best for people," said Hewitt. "Being a night nurse allows me to find little ways to brighten others' days that others might miss."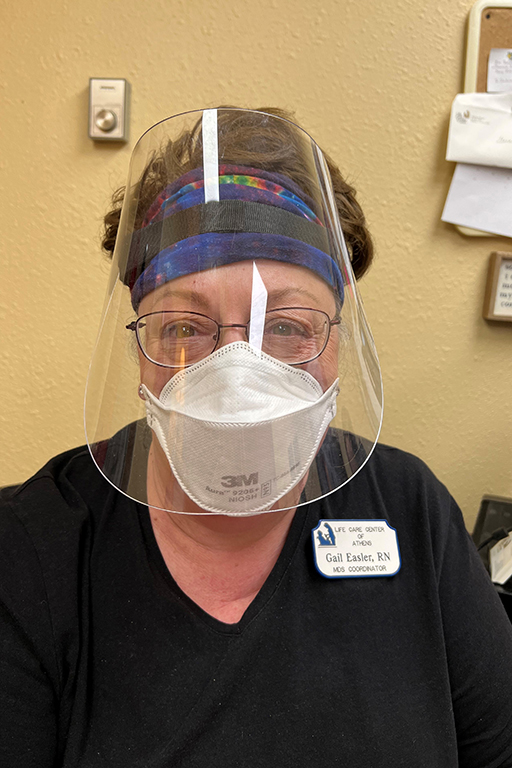 Eastern Division – Gail Easler, MDS coordinator at Life Care Center of Athens, Tennessee
When a new long-term resident was faced with having to take her dog to the shelter, Gail stepped up and adopted the dog. She brings it to visit the resident at least once a week. In addition, she has anonymously purchased lunch for an entire wing of nurses and certified nursing assistants during special lunches at the facility.
"If you share your blessings with others, then blessings will come back around to you," said Gail. "If I have something extra, then I want to help others with it. I had extra space in my home for [the resident's] dog, so I made a way for him to come stay with me."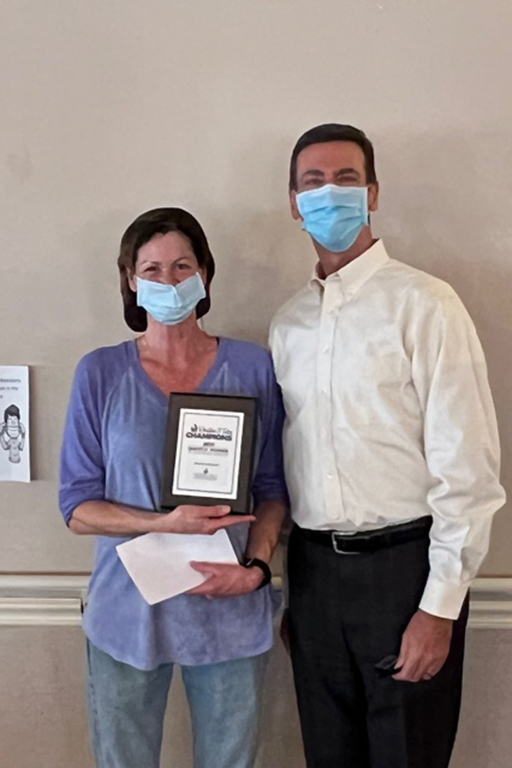 Mountain States Division – Shaune Gregory, dietary aide at Western Hills Health Care Center in Lakewood, Colorado
Shaune gets to know the residents and their families in the dining room, and the residents enjoy conversations with her. She has checked in during storms to see if the facility needed help and has assisted on her day off. She took one of her co-workers to a nearby Walmart during a snowstorm to get clothes since the co-worker was staying the night at the facility.
"I am very proud and thankful for the award," said Shaune. "I love my job and the physical aspect of it. I came to work at Western Hills because I was so impressed with the staff from years earlier when my mom was a resident. To be successful in any job, you have to know why and what you are doing the job for – for me, it's the residents that don't always have family/friends that come visit."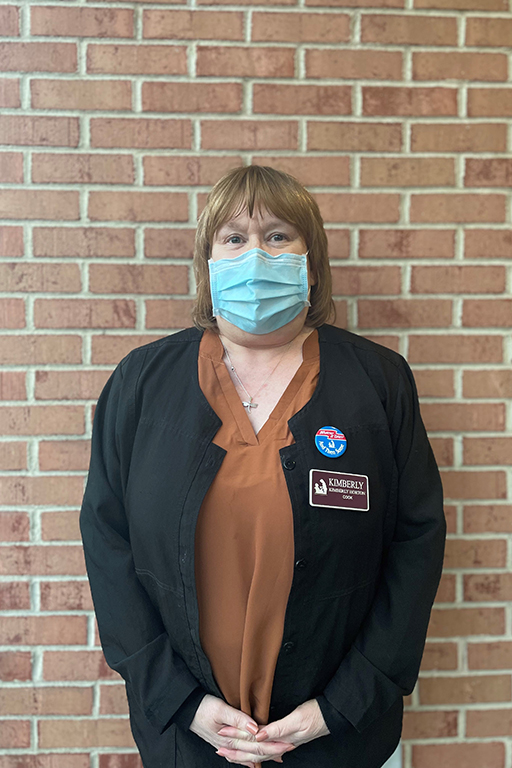 Northeast Division – Kim Horton, dietary aide at Life Care Center of Raynham, Massachusetts
Kim has worked hard to meet the needs of the residents. At one point, she was doing her own job, covering for a co-worker on vacation and then also covering for another co-worker who became unable to work, right before the facility's annual department of health inspection.
"I have enjoyed working here since 2006, being part of a great team," said Kim. "I come in each day to do my job, and I have always cared for my team members and residents."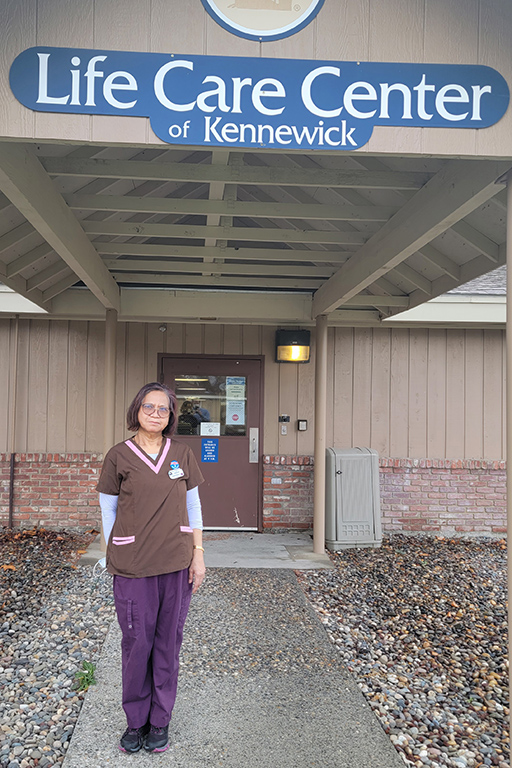 Northwest Division – Gareisenia Acosta, certified nursing assistant at Life Care Center of Kennewick, Washington
Gareisenia has been working hard to meet the needs of the residents and does not let anything get in the way of completing her job – even her cancer treatments.
"I never expected to get anything like this," said Gareisenia. "I just do it for the residents. We have a great team and even better residents. They are the reason I come to work."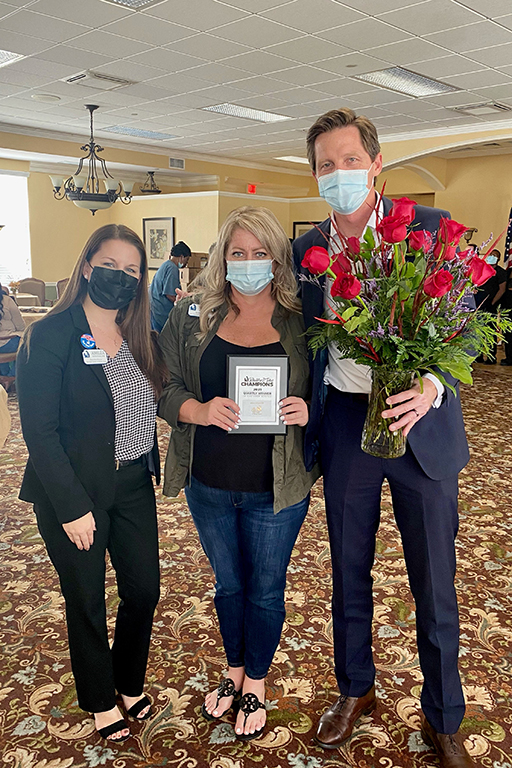 Southeast Division – Kelli Hunter, nurse liaison at Life Care Center of Winter Haven, Florida
When a nurse at the facility was hospitalized with COVID-19 and Kelli found out that the associate's husband was also very sick, she got in touch with the husband and ultimately called for him to go to the hospital. With his wife in the hospital, the husband was concerned for their pets. Kelli assured him she would call their other family members and get their help in taking care of the pets, which she did. Kelli kept in touch daily with the family.
"I am thankful Kelli pushed me to go to the hospital and get the help that I needed," said the husband. "She saved me. You all have treated me like family. Even my own work and boss haven't checked on me like Kelli did. Thank you so much."
"I have worked at Life Care Center of Winter Haven for 17 years and love my job every single day!" said Kelli. ""I love getting to know each resident's story and seeing what a difference we make in their lives. I was completely shocked when I won this award, but I am so proud of my Life Care family for always taking care of each other. This award reminds me that this is more than a job; it is my family."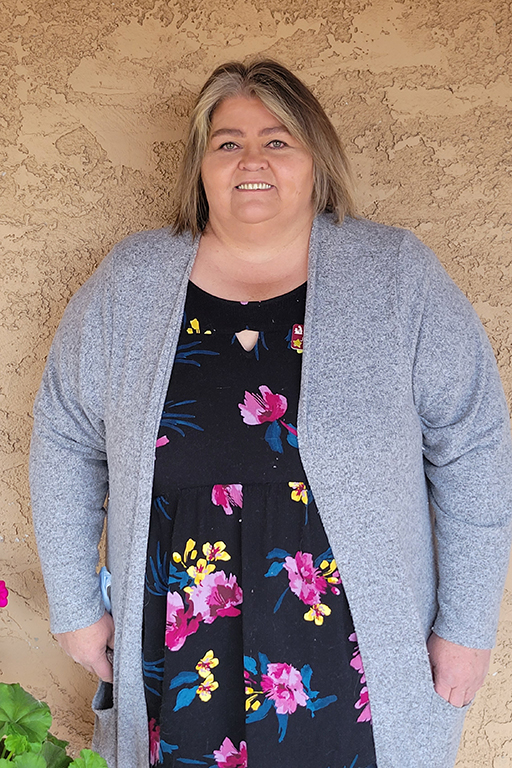 Southwest Division – Jennie Pank, licensed practical nurse at Heritage Health Care Center in Globe, Arizona
On her day off, Jennie and her daughter Kylee drove to the home of a resident to pick up the resident's two daughters and take them shopping at the mall in Mesa. Jennie spent her own money to purchase shoes and several sets of school clothes for them since their mom couldn't take them shopping. The resident was very touched by Jennie's kindness and generosity in caring for this specific family need.
"I'm honored," said Jennie. "It is a great privilege for me to receive this award. I am grateful to be a nurse – being there for patients and their families, helping them cope with the hurdles of healing."