Heidi Pino, Life Care Public Relations
Life Care Center of Sierra Vista, Arizona, is a place where long-term residents and short-term rehab patients can receive the care that they need. It is also a place where they can have fun!
"Activities is a vital part of their experience," said Michelle Hawkins, activity director. She recently stepped into the role after serving as activity assistant for more than two years. "It keeps their spirits up and gives them something to look forward to."
And it seems like there's always something going on at the facility.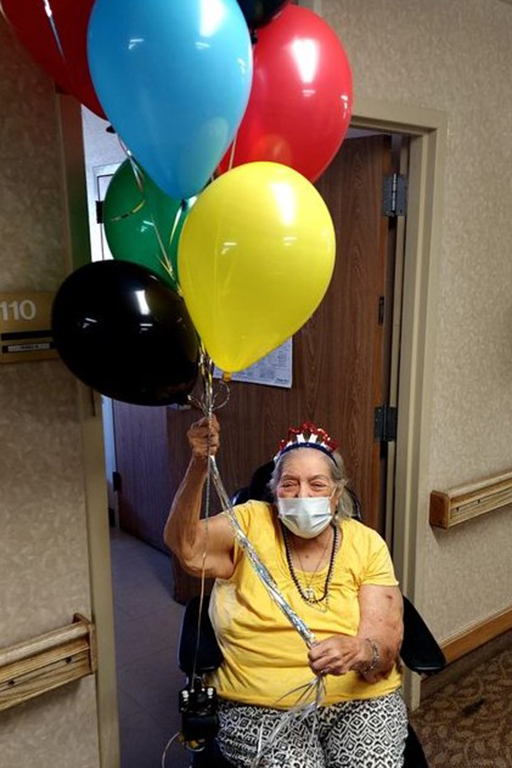 One of the most popular activities is the morning exercise class that takes place at 10:30 each weekday morning with fun music. Lunch is right afterward, so residents can refuel after burning those calories.
Bingo is another favorite, as well as crafts, trivia, weekly manicures, live music every Saturday and Tailgate Fridays with mocktails. Michelle also recently started In the Kitchen with Michelle, a twice-a-month baking activity. On Sept. 9, residents made peach cobbler, and cranberry orange muffins are on the menu for Sept. 23 in honor of National Cranberry Day.
Resident birthdays are a big deal, with balloons delivered on each resident's special day and all resident birthdays during the month are celebrated with live music and cupcakes on the last Saturday of each month.
There's also a book club, and with several talented residents in the building, a Resident Virtuoso piano concert is scheduled for Sept. 21.
Residents look forward to visits from some of their favorite entertainers, Paul Glaus and Bernadette Tax, who have been performing for several years as Elvis tribute duo called Elvis and Ann.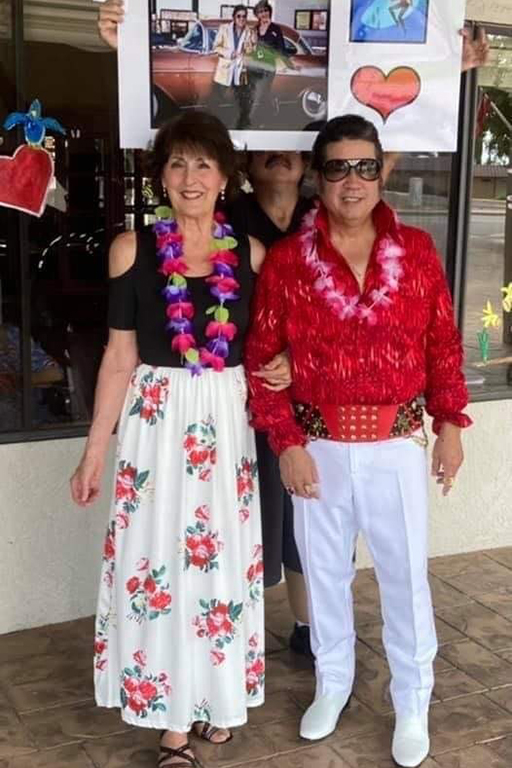 "We look forward to providing joy and special memories for many years to come for all of the awesome residents who have become our family," they said in a statement.
Paul and Bernadette have been especially faithful during the pandemic, and the facility is looking for more volunteers to enrich the residents' lives though their talents and friendships. If you are interested in volunteering at Life Care Center of Sierra Vista, call (520) 458-1050 and ask for Michelle Hawkins.
Providing so many activities is more than just a job for Michelle.
"Anybody who loves to have fun, this is the best job," she said. "It's the most amazing, fulfilling job I've ever had. I love this, and I found out early on that this is my passion."
From the smiles on the residents' faces at any of the many activities, you can tell!