Life Care Centers of America's Whatever it Takes Champions program honors associates who go beyond their job descriptions in caring for residents, their families and fellow associates. Here are four of the inspiring stories from our recent winners. These associates are certainly Champions of Care!
Patrice Avendt, Activities Assistant at Rivergate Terrace, extended her service far beyond her activities role at the facility. One resident needed a ride from the airport back to the facility after visiting family in Kansas. Patrice did not hesitate to pick the resident up from the airport and drive her back home, even though it was her day off.
"I have been with Rivergate Terrace for 23 years and I'm truly honored to be a WIT selection. Rivergate Terrace's employees and residents are like family, and together we make a great team!"
Logan Ross, Certified Nursing Assistant at Parkview Nursing and Rehabilitation Center, took immediate action in an emergency and saved the life of one of our residents! When Logan noticed that a resident was choking, he immediately acted and saved the resident's life, drawing from his Basic Life Support training. His colleagues have said that Logan has a special bond with all the residents at the facility and pays close attention to their needs. He is not only a great caregiver but also a hero!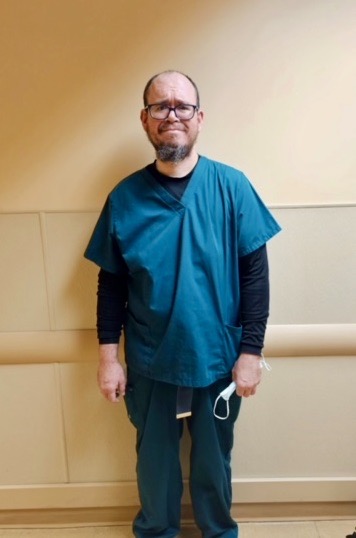 William Lambert, Certified Nursing Assistant at Life Care Center of Rhea County, knows that a good caregiver serves his residents, patients and coworkers. When William noticed health changes in one of his fellow associates, he began to help her with her duties and drive her to and from work. When the colleague's health worsened, he made her a doctor appointment and drove her to and from the clinic! William's kind attention and devotion made the colleague's health challenges much easier to navigate.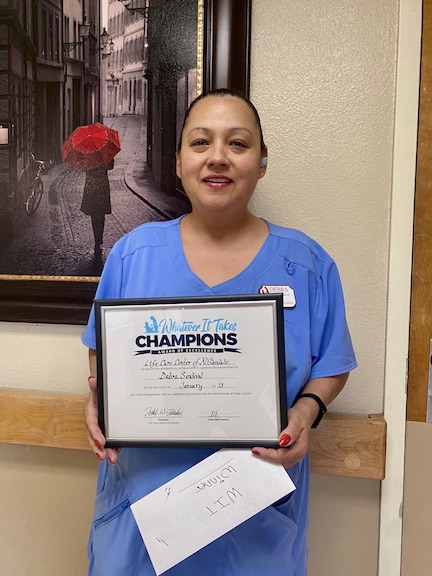 Debra Sandoval, Certified Nursing Assistant at Life Care Center of North Glendale, always does Whatever it Takes to maximize her residents' comfort. Recently, the wife of a resident had this to share:
"Debra noticed how uncomfortable my husband was in his bed. After attempts to adjust the bed, she went looking for a bed that would be better for him. She brought the new bed to the room only to discover that it would not fit! I asked if it was possible for my husband to change rooms. Debra told me who to speak to and we got permission to do so. Debra helped us move my husband and his belongings to the new room. The different bed made a big difference in the comfort of my husband. Debra is so kind and thoughtful!"
"Honestly, I've always felt that God put me in the right place. I've met the most wonderful people in my 30 plus years as a CNA. Life Care has always been my second home...my second family." –– Debra