Heidi Pino, Life Care Public Relations
For the past 40 years, Life Care Center of Hilo, Hawaii, has kicked off the holiday season with a Festival of Lights.
Many different departments collaborate to make the event a success, coordinated by the maintenance team. Ray Hanselman, previous maintenance director, even built a Santa Claus and Christmas elves out of plywood and painted them with his own two hands. To start the festival in years past, Santa Claus would arrive by firetruck, and Mrs. Claus would wait patiently on the front patio. Occasionally, the local fire department would be too busy to help Santa arrive, so he found alternate transportation – a horse, or a Ford Mustang convertible, to name a few!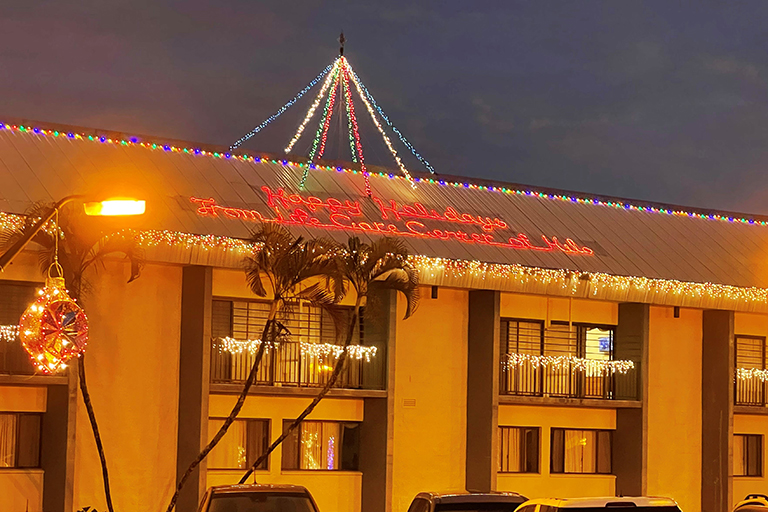 At dusk, a countdown would start, ending with the lights flipping on and local musicians playing "Here Comes Santa Claus." Residents and family members would wait in line for a photo with Santa and Mrs. Claus, and associates' children would hand out goodie bags to the visiting kids. Festivities included live music, line dancing, hula dancing and singing of Christmas carols.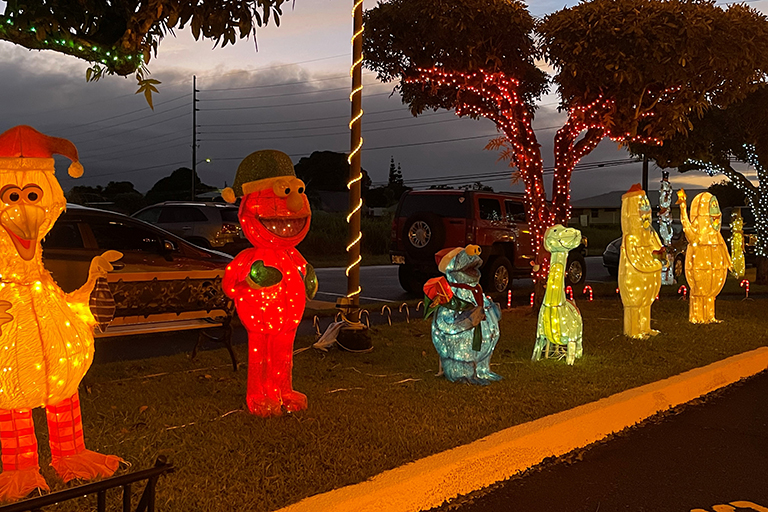 Although with the COVID-19 pandemic the last two years, in-person gathering was not an option, the current team carried on the legacy of Christmas cheer for 2021's Festival of Lights.
"This relentless team had a steadfast spirit and was not going to allow a pandemic to stop them from decorating our campus," said Florence Sabate, outpatient coordinator. "It usually takes a few weeks to complete this project. With joy and Christmas cheer in our team's hearts, they completed this project despite facing thunderstorms and non-stop rain."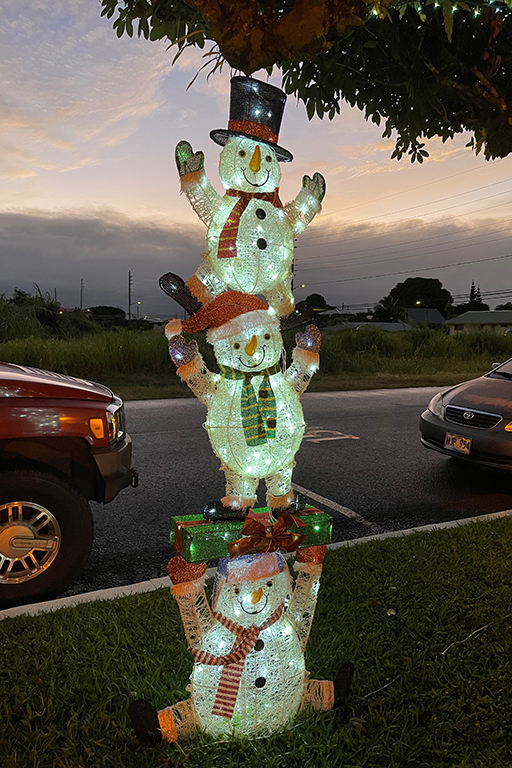 Throughout December, the facility had its drive-through attraction open from 5:30 p.m. to midnight and 5 a.m. to 6:30 a.m. for morning shift workers.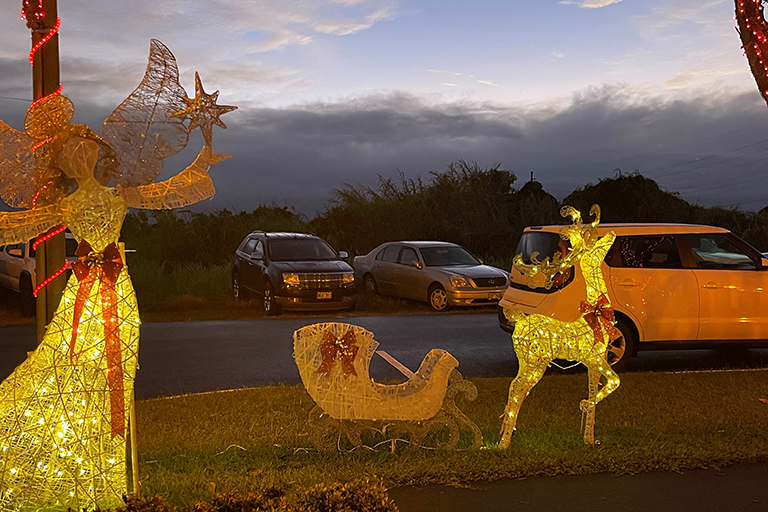 The festival ran this year through New Year's Day, drawing hundreds of vehicles. Residents also got to enjoy helping with decorations and viewing the lights.