Heidi Pino, Life Care Public Relations
CNAs have often been described as the heartbeat of nursing homes. They are the ones providing the majority of hands-on direct care to our residents, working hard to ensure both long-term and short-term residents are cared for with compassion.
National Nursing Assistants Week 2022 runs June 16-22, and at Life Care, we want to introduce you to some of the amazing CNAs who serve at our facilities around the country. They represent hundreds of others, so if you know a great CNA, please take the time this week to show them your appreciation!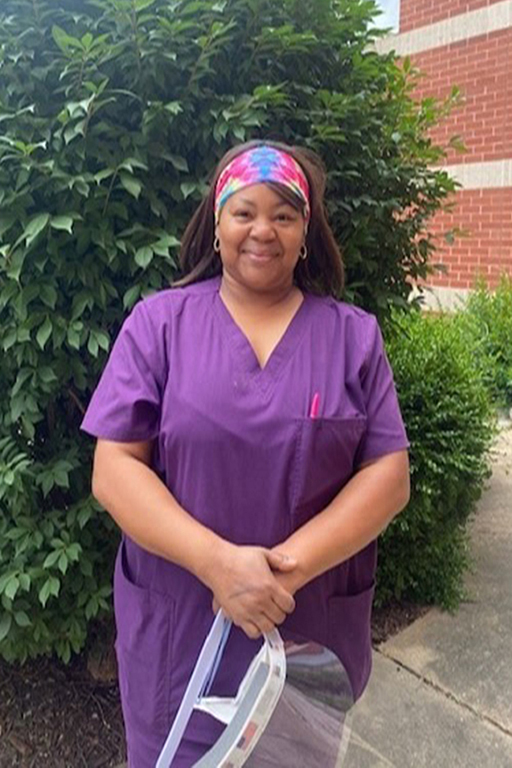 LaWanda Thomas – Life Care Center of Saint Louis
LaWanda has been a CNA for more than 10 years and was inspired by taking care of her grandparents.
"I like taking care of others who can't help themselves," she shared.
"LaWanda is a master at her craft and does not mind letting this carry over into educating new aides or assisting others," said Chloe Kelly, director of nursing. "She is a leader and an example for all our aides here. We appreciate all her genuine and compassionate hard work and dedication to our staff and residents."
Besides the job itself, LaWanda enjoys serving alongside her co-workers.
"We come together as a team, as a whole," she said. "No man or woman left behind."
We asked our CNAs for their favorite desserts, and LaWanda said her favorites are ice cream, cookies and banana pudding.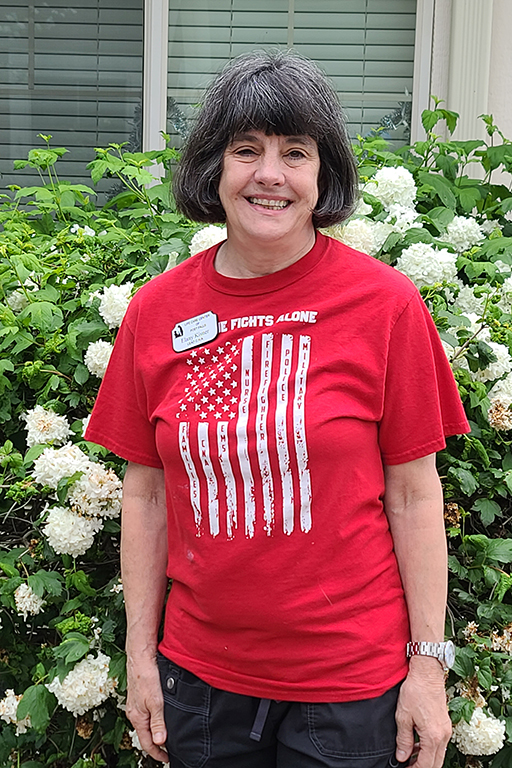 Elany Kisner – Life Care Center of Post Falls, Idaho
Elany was a registered nurse for 27 years until she had to step down because of her health.
"The best way to continue in health care was to become a CNA," she said. "It allows me more time to be with the residents and to care for them."
Elany knows her residents very well and is able to catch small changes in condition.
"She provides great feedback and communication with the nurses, and she pays attention to the little things that make a difference in the residents' day," said Kimberly Winkler, director of nursing. "She has given up days off, changed shifts, shortened vacations without even being asked because she sees a need and wants to support her co-workers and ensure the residents are cared for."
"I love to see my residents smile and to help them see there is something to live for," Elany shared. "And I love our nurse management team – they make it a pleasure to come to work. Our facility tries to do the right thing for our residents and raises the bar of expectations of care."
Elany's favorite dessert is crème brûlée.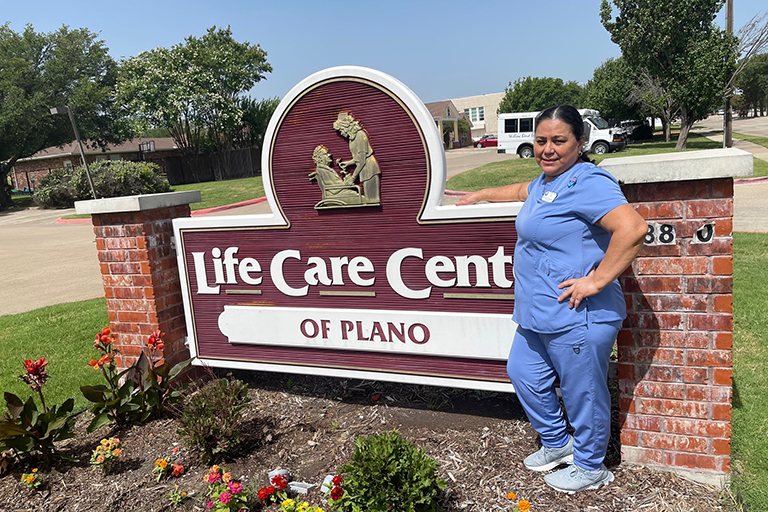 Herlinda Cartagena – Life Care Center of Plano, Texas
Herlinda has been a CNA for 22 years, with 18 of those years with Life Care. She served at Life Care Center of Colorado Springs before coming to the Plano location in 2004.
"I became a CNA because I felt like I could make a difference in someone's life," Herlinda shared. "The residents being happy makes me so happy!"
John Sitienei, director of nursing, has worked with Herlinda for many years and appreciates the dedication and passion Herlinda brings to the team.
"Herlinda goes above and beyond to care for our residents," John said. "She went out of her way to comfort one of our resident's spouses when the resident passed away. She buys clothes for some of the residents who don't have family around. I have seen her hand wash a patient's clothes because she was afraid it would be ruined in the washing machine. We are so lucky to have Herlinda here."
"Everyone is friendly and willing to help any time," Herlinda said about her facility. "And John is a wonderful manager."
Herlinda's favorite dessert is tres leches cake.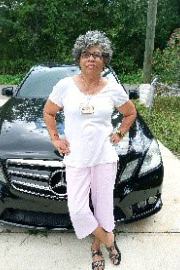 Cynthia Howard – Life Care Center of Jacksonville, Florida
Cynthia has been a CNA since 1986 and has been with Life Care Center of Jacksonville for 18 years. She is known throughout her building for her commitment and compassion.
"I'm in awe of Ms. Cynthia's work ethic and her amazing consistency from the moment she steps into our facility until she finishes her shift," said Tony Silva, director of nursing. "Even the pandemic did not change her demeanor and level of care – instead, her light in her shined even brighter."
Cynthia shared, "I love being a CNA – I like helping people. And I like working with my co-workers. We all get along well."
Sometimes, Cynthia brings popcorn to a resident who particularly loves the snack. Seeing the resident's eyes light up at the gesture brings her a real sense of satisfaction.
Cynthia's favorite desserts are cheesecake and vanilla ice cream.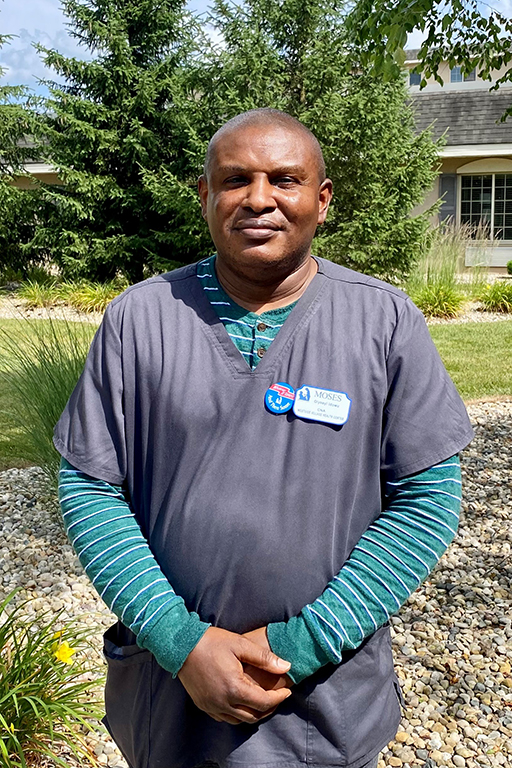 Moses Idowu – Westside Village Health Center in Indianapolis
Moses, originally from Nigeria, began his career as a CNA in the States in October 2021.
"We try to make people as happy and comfortable as possible," he said of his profession. "When I see the residents smile, it makes me happy, and their thank you goes a long way."
"Moses has the gift of working with challenging residents," said Loice Taruwinga, director of nursing. "His gentle and caring attitude and spirit show in the residents he cares for."
Moses said, "I enjoy working at Westside. In terms of the professionalism of the job, Westside is a good place to start from. There's good people around you, and they'll help you."
While Moses said that dessert is not something he is really used to in his culture, he does enjoy a good fruit salad any time of day.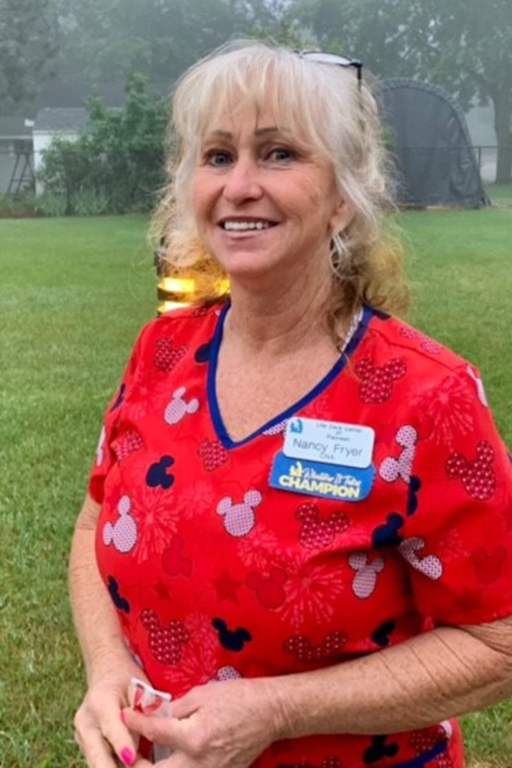 Nancy Fryer – Life Care Center of Plainwell, Michigan
Nancy has been a CNA for more than 30 years, 10 of those with Life Care.
"I love people, and I believe God gifted me to be a caregiver," Nancy said. "When you love people and love God, you just want to help people."
Nancy is known for being very upbeat and resident-centered, and she has earned the respect of her team.
"Nancy is an extremely hard worker and jumps at the opportunity to come in and help organize and declutter residents' rooms as needed," said Stacey Smith, director of nursing. "She is a very valuable asset to our team."
For her part, Nancy loves her facility family as well as her job.
"I appreciate all the departments, how hard they work," she said. "I know that everybody works hard toward the goal of taking care of our residents."
Nancy's favorite dessert is anything chocolate, especially chocolate cake.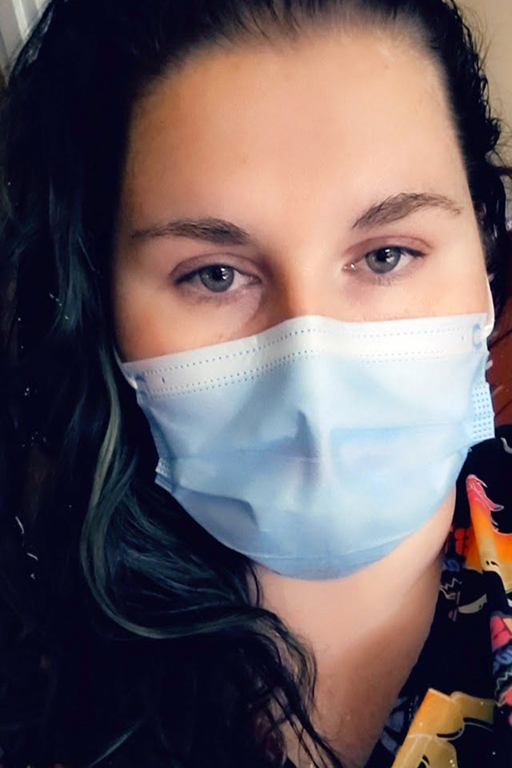 Tosha Grimes – Life Care Center of Centerville, Tennessee
Tosha is a night shift CNA who was inspired to pursue her career by her grandmother.
"She worked as an aide for the mentally disabled, and she told me she thought I would be good at it because I was always helping her with whatever she needed," Tosha shared.
She has been a CNA for 14 years now. It's a role she loves.
"I enjoy helping people get stronger and gain independence back," Tosha said. "I enjoy feeling like I make a difference. I also enjoy being family to my residents."
"Tosha is such an asset!" said Brandi Niece, director of nursing at the facility. "She started helping with the night shift schedule when nursing administration was very busy and has continued to do so, making sure that our residents are taken care of on night shift."
Tosha shared that she enjoys working with her co-workers.
"My nightshift crew is like my family," she said. "We are there for each other at work and outside of work."
When we asked her what her favorite dessert is, she shared, "I don't think there is a dessert I don't like, and if it has chocolate on it, that makes it even better!"