Heidi Pino, Life Care Public Relations
At Life Care, infection prevention has always been an important part of the daily lives of our residents, their families and our associates, and the COVID-19 pandemic has brought the infection preventionist role into clearer focus than ever.
Infection preventionists keep track of regulations and policies regarding infection prevention and control for residents, associates and visitors. They monitor an ongoing system of surveillance designed to identify possible communicable diseases or infections before they can spread to other people in the facility. They educate residents, associates and visitors on topics such as proper hand hygiene, use of personal protective equipment, vaccines and other tools in preventing or controlling infection. They monitor residents' use of antibiotics and treatments to resolve bacterial, viral and fungal infections. During this pandemic, they also take an active role in COVID testing and monitoring COVID-positive residents.
"I would personally like to thank our infection preventionists, who have chosen such a vital role in our company and industry," said Carol Hulgan, Life Care's chief nursing officer. "They have run toward the fire and are giving whatever it takes to ensure our residents, the most vulnerable population, are taken care of and treated as our own family. I applaud your heroic efforts that are given, day in and day out. Thank you for all you do!"
As we celebrate International Infection Prevention Week from Oct. 17 – 23, we wanted to showcase some of our amazing associates who fill the IP role and stand as guardians to keep our populations safe from COVID and other infections.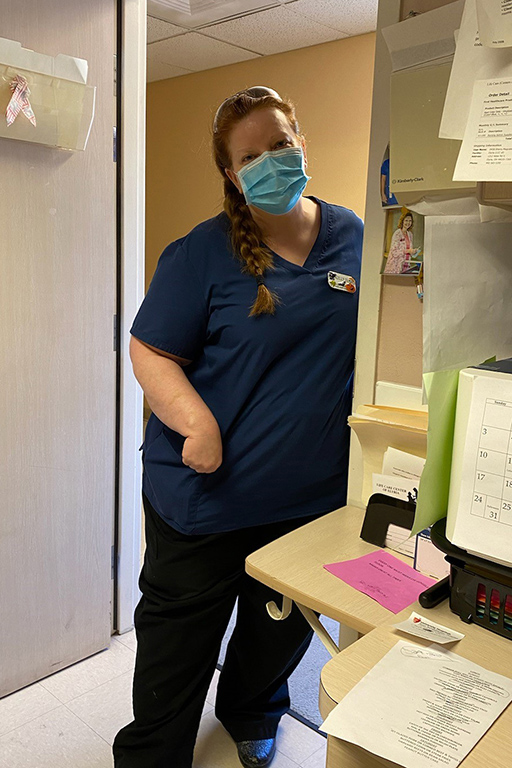 Kelly Elkin, IP nurse at Life Care Center of Elyria, Ohio
Kelly has been a nurse for 13 years, with more than five at Life Care Center of Elyria.
"I have always been drawn to helping people for as long as I remember," said Kelly. "I have always been interested in the human body and what makes us tick."
She has been an IP since October of 2020 and has assisted other new IP nurses in her region with reporting and education.
"Kelly has been instrumental in acquiring COVID vaccines for our Ohio facilities to encourage increase in vaccination rates for residents and staff," said Dianne McFarland, regional director of clinical services for Life Care's Lakes Region. "Kelly is my go-to person when CDC rules change, and she's always on top of instituting the changes needed for the facilities. She is a great nurse and asset to the leadership team at Life Care Center of Elyria."
Kelly shared, "I enjoy interacting with the staff and residents on a whole new level, as well as the community connection this position provides. I enjoy the challenges of the position – providing education to staff, residents, families; reading policy; and being part of a team where the safety and security of our residents is at the forefront of each thought. I love everything about my job and about my team."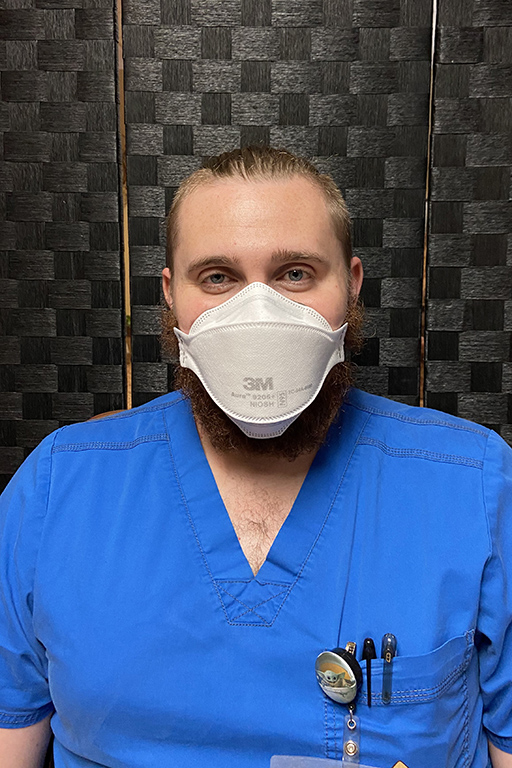 Cody Hennon, IP nurse at Garden Terrace at Overland Park, Kansas
Cody has been a nurse for five years, following his passion to help others. He started as a certified nursing assistant at Garden Terrace when he was in nursing school, and when he graduated, he worked for two years as an emergency room nurse before returning to the facility as an evening supervisor nurse.
In fall 2020, when the facility's previous IP nurse retired, Cody knew that role was meant for him.
"Science has always interested me – knowing about microbes, bacteria, fungi… and I love being able to apply that knowledge," Cody said.
Flo Cline, director of nursing at Garden Terrace, shared, "Cody is soft-spoken and a great team player. IP is where he shines."
Cody shared, "There's a lot of new scientific data coming out, and I take pride in being able to take that scientific jargon and really working it down into something that everybody can understand, from doctors to residents' family members."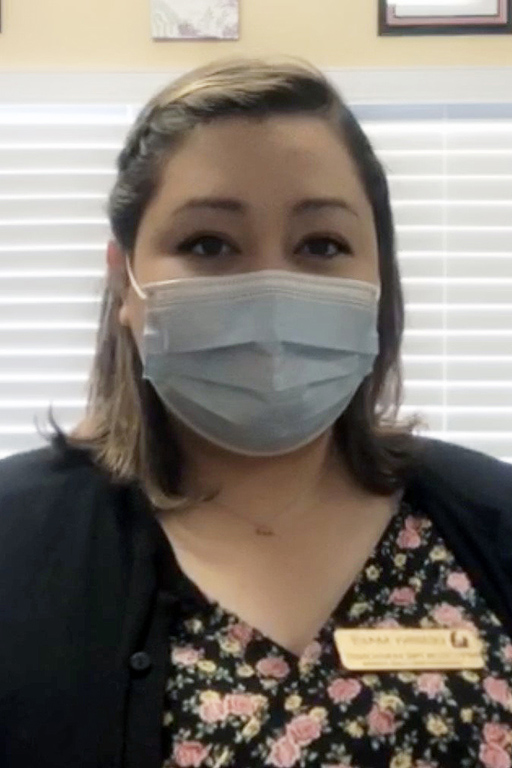 Destiny Maes, IP nurse at University Park Care Center in Pueblo, Colorado
Destiny has been a nurse for three years but has a lot of experience in working with seniors. She started volunteering in nursing homes when she was 13 and then became a CNA at 17, as soon as she was old enough.
"I just loved interacting with the residents," Destiny said.
She has been a member of the University Park Care Center team for eight years now and took on the IP role in 2020.
"They really needed somebody, and I love learning," Destiny explained. "I was excited to keep growing my knowledge."
"Destiny works tirelessly to ensure we remain in compliance with current requirements, comes in to educate staff on her time off and always has a smile for everyone," said Dawn Bohnen, unit manager at University Park.
Destiny added, "I just love working with all aspects of the team and feeling that I can make a difference in keeping the staff and residents safe."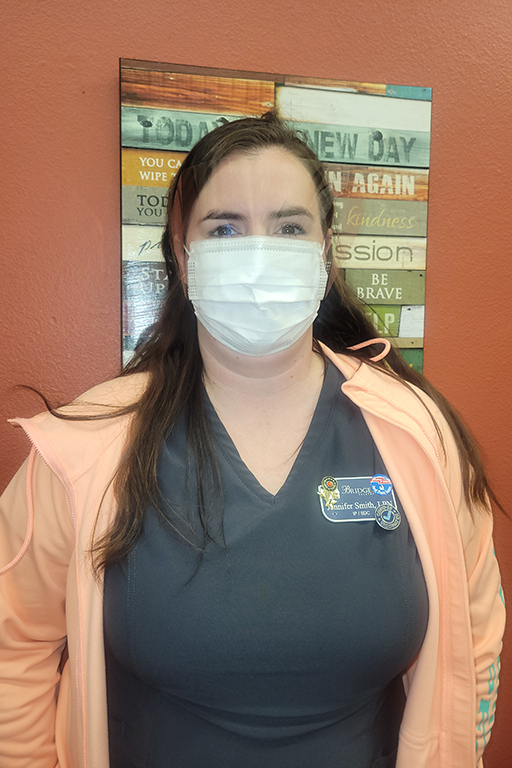 Jennifer Smith, IP nurse at Bridgeview Estates in Twin Falls, Idaho
Jennifer has been a nurse for 10 years, including the last three years at Bridgeview.
"I got into it by chance," she shared. "I started as a nursing assistant in a nursing facility and loved it and kind of worked my way up from there."
Jennifer also took on the IP role in fall 2020.
"It's something I've always been interested in, and I thought it would be fun," she explained.
"Jennifer puts forth all of her effort into making an awesome infection prevention program," said Stephaney Osburne, director of nursing at Bridgeview Estates. "She is very passionate about infection control and ensuring our residents and staff are protected as best as they can be. We don't know where we'd be without her!"
"I love being a nurse in general and serving my residents," Jennifer added. "I love that in this role, it's not the same every day. It's a little bit different all the time."