Heidi Pino, Life Care Public Relations
Running a skilled nursing and rehabilitation center takes compassion, intelligence, people skills, perseverance and downright hard work! During Long-term Care Administrators Week (March 14 -18, 2022), Life Care honors its executive directors around the country, who truly shine at what they do.
While there are many EDs who deserve recognition, let us introduce you to one from each of Life Care's geographical divisions.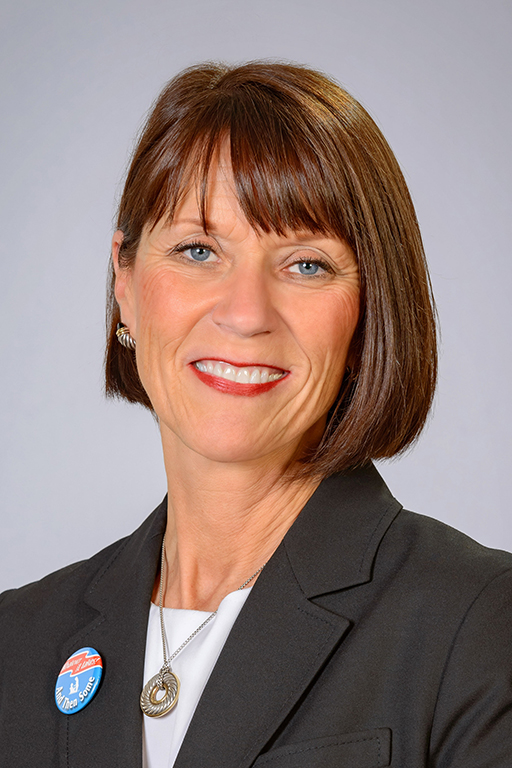 Central Division – Gloria McGowen, The Lane House in Crawfordsville, Indiana
Gloria started her career in senior care as an accountant but found herself always talking with residents, going to activities or chatting in the hallways. She knew she needed to work more directly with people. So, at the encouragement of others, she pursued a career as a long-term care administrator.
"I love what I do," Gloria said, "It's a mission. It's very fulfilling, and I love my residents and staff."
Stacy Cromer, vice president of Life Care's Central Division, shared, "Gloria takes complete ownership in her building. She strives to make The Lane House look the best it can at all times. She is not afraid of manual labor – she even painted the basement floor. Gloria is an excellent ED, and I am super glad she is on my team."
Gloria shared this advice to those considering becoming an administrator: "It's a commitment, and it's a passion. This isn't just managing. You have to feel the love."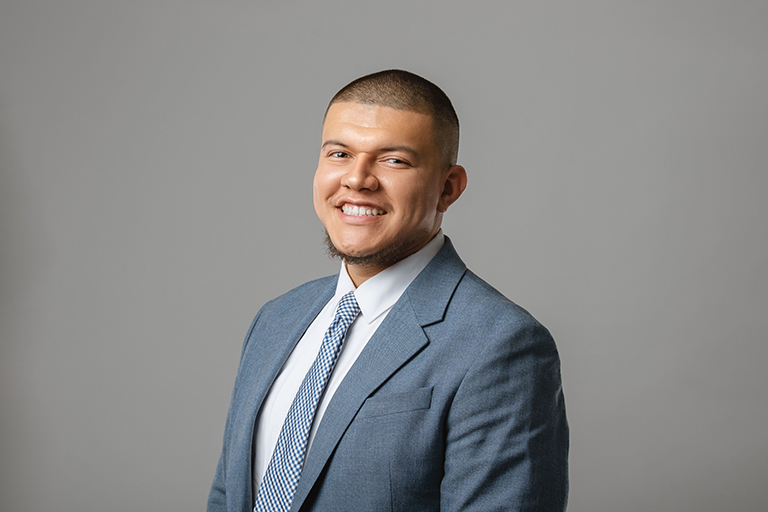 Eastern Division – Daniel Aragon, Camellia Gardens of Life Care in Thomasville, Georgia
Daniel joined the Camellia Gardens team in May 2020, and during 2020 and 2021, the facility had six compliance surveys with no deficiencies. He also led his building to achieve accreditation by The Joint Commission in December 2021.
"Throughout the past 18 months, Daniel has consistently led by example," said Joni Jackson, director of nursing at Camellia Gardens. "He leads his team with prayer, constructive feedback and professionalism. His calm demeanor and positive outlook motivate employees to continue excelling in all aspects of long-term care."
Daniel shared, "Health care has always been something my family has treasured, and I felt there was a huge need in geriatrics, so I decided to dedicate my career to serving the older population. I enjoy interacting with the residents."
To new administrators, Daniel has this advice: "Understand that at the end of the day, it's all about the residents. Doing what's best for them will trump everything else."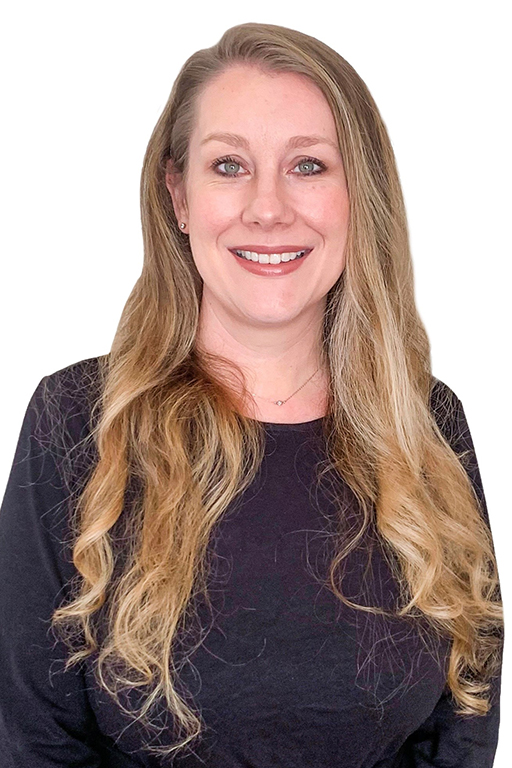 Mountain States Division – Vanessa Zabojnik, Life Care Center of Colorado Springs, Colorado
Vanessa has led her team at Life Care Center of Colorado Springs for more than four years. She was drawn to long-term care administration after a speech therapist friend suggested the field to her, and she wanted to make a difference.
"I dove right into it, and I've loved it ever since," Vanessa shared.
"Vanessa has many attributes that make her an exceptional administrator," said John Moreno, vice president of Life Care's Pikes Peak Region. "Vanessa is proactive, mission-focused and works effectively with others. Life Care Center of Colorado Springs is a CMS five-star building with five-star quality measures, and it has the lowest turnover in the Pikes Peak Region."
Vanessa added, "I enjoy working with the residents and my team here – they are so positive."
When asked for her advice, she said, "If long-term care administration is something you're considering, don't let the challenges scare you. At the root of it all, you're able to connect with people at all different life stages. The relationships you make with your residents and staff are far more rewarding than any challenges you'll encounter."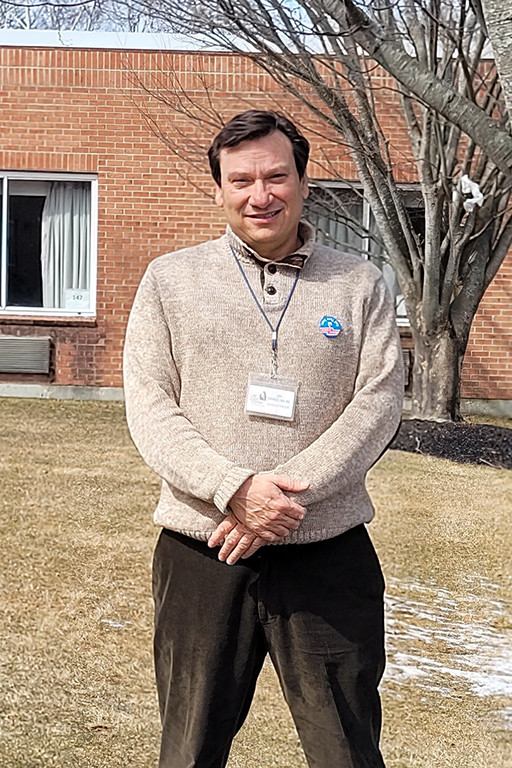 Northeast Division – John Bonfardeci, Life Care Center of Plymouth, Massachusetts
John has led his team at Life Care Center of Plymouth since November of 2014. He got into long-term care administration after working in restaurant management, desiring to make a difference in health care.
"I thought about being a physical therapist, but I felt I would be better at the management side of things," John said. "I enjoy that you can do a lot of different things –operations, clinical, HR and more."
John's advice to new administrators is, "You have to be willing to be present every day. It's not just a job – it's a calling."
Zo Long, Northeast Division vice president, shared, "John's unwavering passion as executive director is embodied in his spirit of community. John knows all the staff, residents and families, and he greets them with joy every day. John takes ownership and pride in his work, and he embodies the true spirit of servant leadership. He is genuinely humble and kind."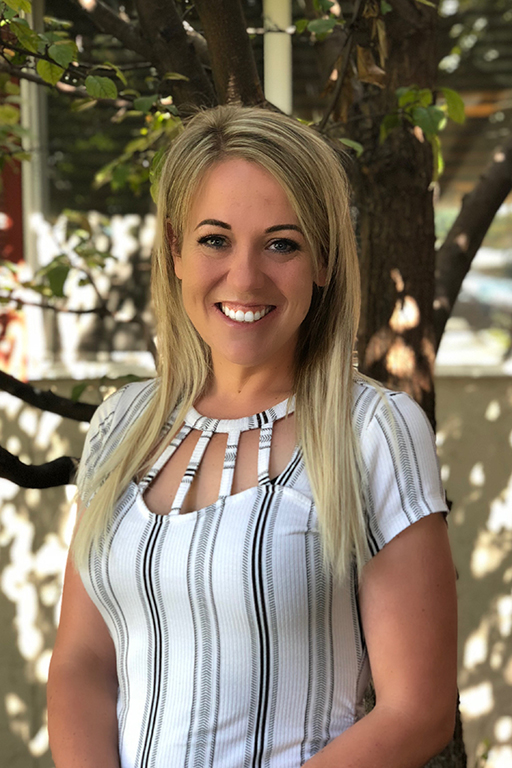 Northwest Division – Briar Rose Fenn, Life Care Center of Idaho Falls, Idaho
Briar stepped into the executive director role in 2018 after having served as Life Care Center of Idaho Falls' director of nursing since 2009. She has led her facility to achieve four deficiency-free state surveys.
"Briar is an exceptional leader," said Jeff Pittard, vice president of Life Care's Frontier Region. "She works harder than anyone I know! Her team is extremely committed to her. She knows her staff individually and truly loves them and wants them to be happy and successful. She knows her residents extremely well, and they love her."
Briar shared, "I wanted to work in geriatrics because if I could make a difference in just one building, then it would be worth it. I love the team and the people I serve."
It was Todd Fletcher, then vice president of Western Operations and now Life Care president, who convinced Briar that she had the skills to excel as an administrator.
Her advice to new administrators is, "Learn to laugh in spite of the struggles. Find the joy in simple things and celebrate successes."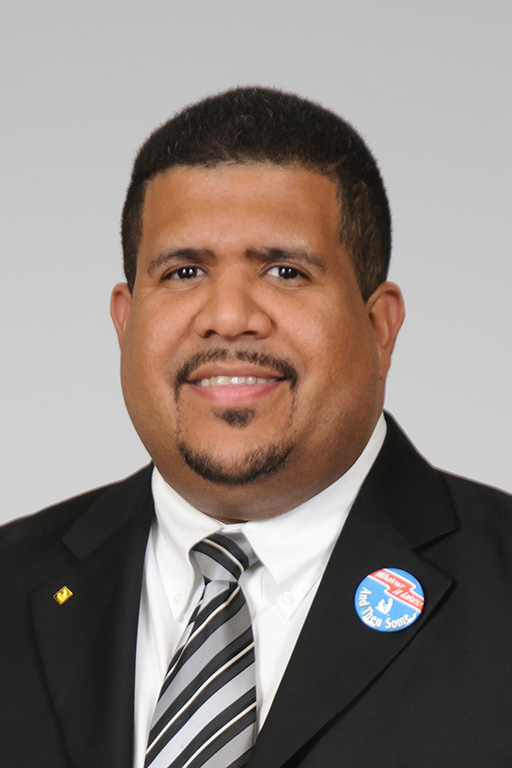 Southeast Division – Francisco Gonzalez, Life Care Center of Altamonte Springs, Florida
Like Briar, Francisco was encouraged by a mentor to pursue long-term care administration after serving in other roles. He started in long-term care as a certified nursing assistant and served as an assistant administrator before earning his license in 2011. He has led teams at four different Florida Life Care buildings and has been at the Altamonte Springs location for the last three years.
"Francisco is such a positive force wherever he goes," said Aaron Preston, vice president of Life Care's Southeast Division. "Associates love to work for Francisco because they can tell that he really cares about them and the residents. He led his team through the most difficult time in the history of the facility. In 2020, early in the pandemic, the facility suffered a severe COVID outbreak. Francisco remained steadfast and supported his team, never wavering. The facility has regained much of its resident population, and this is proof of healing and rebuilding under his leadership."
"I love having the opportunity to make a difference in my patients' and staff's lives," Francisco said. "There are stressful times, but you have to keep moving forward. It takes commitment to be an administrator, and a work-life balance. I've got a very supporting and understanding family who believe the same way."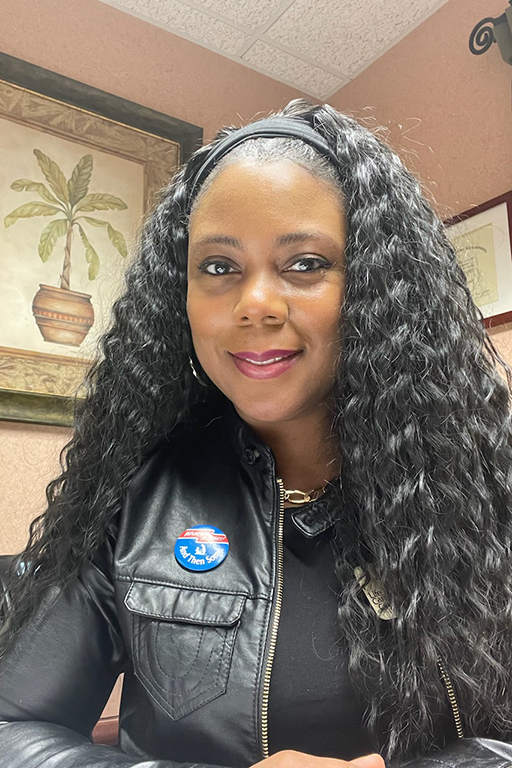 Southwest Division – Clarissa Dewese, Life Care Center of Las Vegas
Clarissa has led the team at Life Care Center of Las Vegas for more than 15 years. She was praised for her creativity and dedication to her residents, staff and community.
"She is a proven leader in her facility and community," said Machelle Harris, vice president of Life Care's Silver Region. "She loves her staff, and they are devoted to her. She finds ways to help staff and their families when in need."
Clarissa shared, "Long-term care and dealing with the geriatric population was something I kept gravitating toward. When I got the opportunity to work in medical records at another nursing home in Las Vegas, I knew this is what I was supposed to do. It gave me a new set of emotions I hadn't felt working anywhere else before."
When she was asked what she enjoys about her job now, she responded, "my patients and my associates. I've been working alongside them since June 1, 2006, and even if I had to work at another facility, I would take my staff with me."
Her advice to new administrators? "Have transparency. Be vulnerable with your staff."