Each quarter, we select associates from our list of monthly Whatever It Takes Champions to be recognized further for their outstanding service. One associate per division is chosen and presented with $250 and a special plaque.
Below are those quarterly winners. Congratulations to each of these Champions of Care for the amazing job they have done in caring for our residents!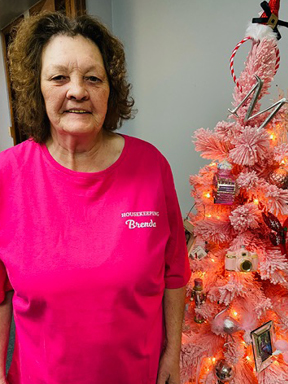 Central Division
Brenda Cashmon, Housekeeper at The Lane House rolled up her sleeves to help a resident find his phone after he had knocked it off his bedside table and into the trash. By the time he realized he had lost it, all the trash on his hall had been collected! To make matters worse, he did not know his number to call and listen for the ring.
But Brenda went through every trash bag until she found his phone. And when she found the wayward device, she cleaned and disinfected it for the resident, who was grateful and relieved to have his phone back.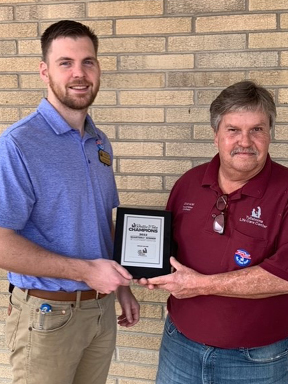 Eastern Division
Doug Milne, Driver at Life Care Center of Tullahoma, goes out of his way to make sure a resident can spend time with his wife. This resident's wife can no longer drive, so Doug takes the time to drive her to and from the facility every day, allowing her to spend quality time with her husband –– even though he is not required to do so. Because of Doug's dedication to service, the resident and his wife can remain connected.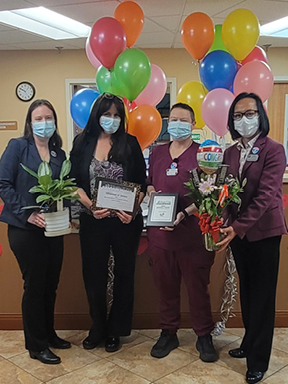 Mountain States Division
Angela Harper, CNA at Life Care Center of Evergreen, is a committed certified nursing assistant who is always willing to serve not just her residents but also her colleagues and her facility. She has been seen helping in other departments during occasional staff shortages. And last Christmas Eve, she saved the holiday festivities by fixing a door that kept triggering an alarm.
Northeast Division
Sierra Bourke, Laundry Assistant at Life Care Center of Auburn, is beloved by her residents and colleagues for her diligence and kindness. She has been described as a problem solver who handles all tasks with patience and cheerfulness.
Northwest Division
Josh Davis, CNA at Bridgeview Estates, received his nomination for the WIT award by the official resident council at Bridgeview Estates! Josh is relatively new to the facility but has quickly charmed and impressed the residents with his kindness and reliability. They've lauded him as "polite, courteous and helpful."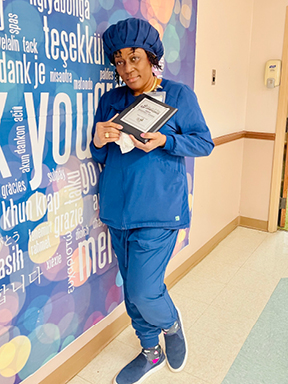 Southwest Division
Nelly Ljomah Ori, CNA at Life Care Center of Plano,
is another example of a Life Care certified nursing assistant who exemplifies the true meaning of "care." A resident greatly needed a haircut, so Nelly donated her own money to cover the cost. The gesture lifted the resident's spirits.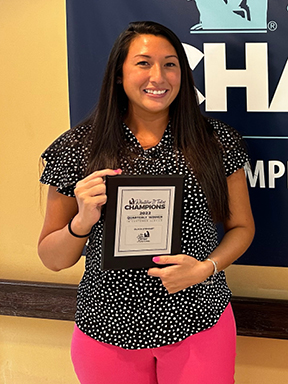 Southeast Division
Olivia Stewart, RN Care Manager at Life Care Center of Punta Gorda, helped reunite a short-term therapy patient with his two dogs, which gave him the encouragement he needed to pull through the final stretch of his rehabilitation program!
"Working in healthcare, we should all search for the moments that will lift a patient's spirits up, with even the smallest of kind gestures. There is nothing more rewarding than the success stories we experience in this field, and I believe we can cultivate this firsthand, simply by offering kindness."