Jenna Mathis, Life Care Public Relations
On July 23, Life Care's corporate office partnered with the United Way of the Ocoee Region for their annual Day of Action. Eighteen Life Care associates and two associates from the United Way volunteered their time at The Caring Place to benefit the Cleveland, Tennessee, community.
The Caring Place is a local nonprofit that serves our community by providing access to basic resources and opportunities throughout Bradley County, Tennessee.
A portion of The Caring Place's mission states, "We desire to partner with our neighbors and our community to make lasting, positive change. By helping our neighbors move from surviving to thriving, we are helping all of our community to thrive. Every member of our community has something valuable to contribute to our community as a whole."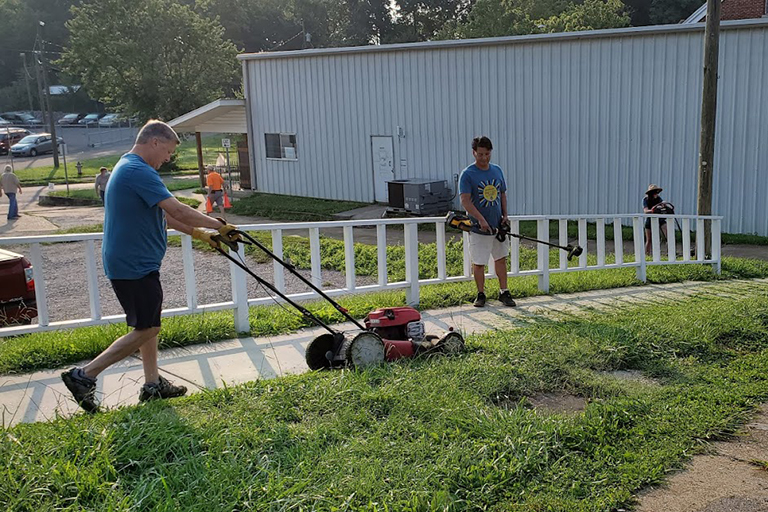 This statement aligns perfectly with why the United Way hosts the Day of Action because this day gives the community an opportunity to serve their neighbors in need. The United Way of the Ocoee Region believes that everyone should have proper education, financial stability, good health and basic needs.
The Life Care associates who volunteered for the 2021 Day of Action worked in multiple ways at The Caring Place's main office. Volunteers helped refresh the wall paint in the food building lobby, spray painted parking spaces, prepared outreach kit care packs for street outreach, sorted food from the community drive, updated the landscaping, as well as organized the loft area of the food warehouse and organized supply areas.
Kimberly Graham, vice president of interior design, was partnered with Linda Stooksbury from Life Care's Media Center, and Lauren Goss, AmeriCorps VISTA. Together, they painted the food building lobby and entry hall. This was perfect for Kimberly since she loves to paint and was able to get to know Linda and Lauren better.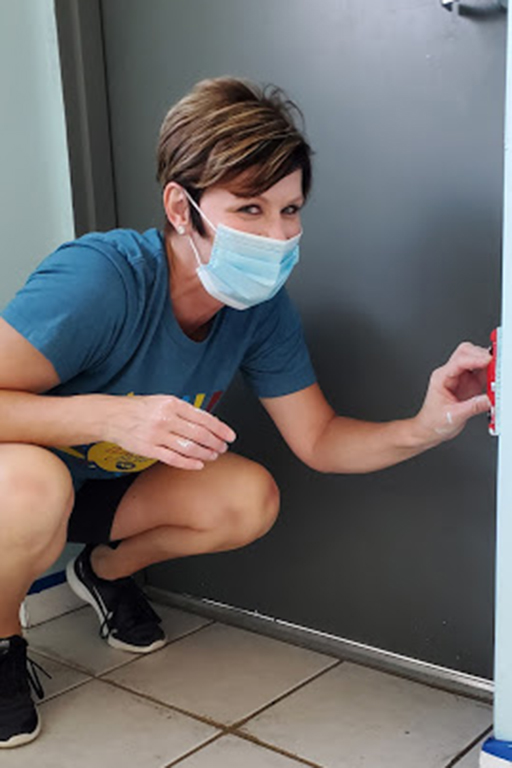 "This day is an opportunity to work alongside other Life Care associates and to serve and support our community in a way that we don't often get to," Kimberly said. "Your heart will be full of joy and pride at the end of the day. Our company is about serving others, and this is a wonderful way to demonstrate our servant hearts and our core values to each other and to the community. I truly believe that we rise by lifting others, and the Day of Action is about lifting others through donating our time and talents to our community. You will be positively changed after serving at the Day of Action."
Rachel Wilson, director of SALT (State and Local Tax), volunteered with two others from her department.
"I have helped with the United Way Day of Action for several years," said Rachel. "Each time, it gives me such an appreciation for all the people that work day-in and day-out to serve the members of our community. The Day of Action affords me the opportunity to serve our community."
Jared Powers, from The Media Center, has volunteered for the United Way of the Ocoee Region since 2015 and has been on the nonprofit's Board of Directors since 2019. Jared recommends that everyone should volunteer in some way for your community.
"First, if you aren't volunteering somewhere in some capacity, I would recommend everyone get started somewhere," he said. "I know with the COVID-19 pandemic still in full swing, it can be difficult. But, nonprofits still need lots of support. It can be as simple as volunteering for an afternoon or donating some used clothing or furniture. The Day of Action is a good start for anyone looking for a place to volunteer – you get to work with a group of your peers, and the work is so needed. It really makes you feel great after you get done."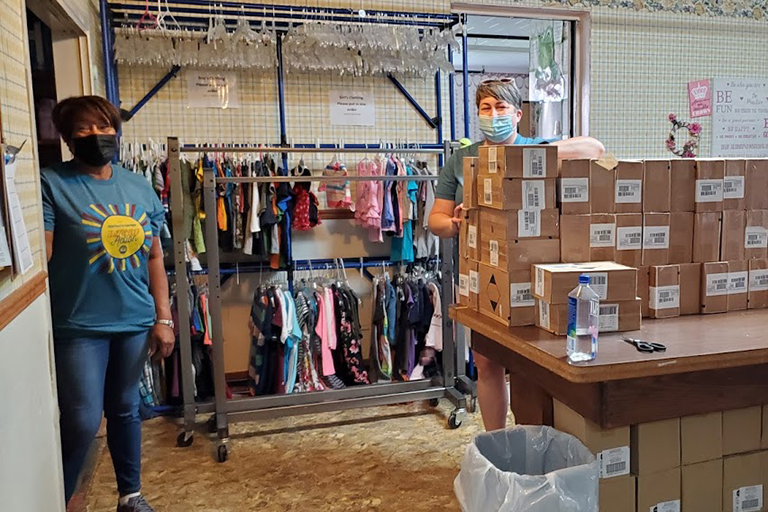 We are grateful for the partnership we have created with the United Way of the Ocoee Region and that we were able to support The Caring Place. Thank you to the Life Care associates who volunteered their time and talents to support the cause!