Heidi Pino, Life Care Public Relations
In 1966, Alpha Wilson was a senior at Huntingdon High School and a star defensive back for his football team, the Mustangs.
Now a resident at Life Care Center of Bruceton-Hollow Rock in Bruceton, Tennessee, Alpha still recalls his glory days and had the chance to attend the school's community pep rally on Oct. 21. The rally was to honor past teams and the 2003 State Champions. Renee Ford, business development director, transported Alpha to the event to visit with his former players and classmates, who recognized him for his role 55 years previous.
When his friend Steve Barnett spoke of past games, remembering those times brought tears to his eyes. His team to this day still holds the Best Defense and Best Offense awards for the Mustangs! In fact, Tim Priest was on his team and went on to play for the Tennessee Volunteers before becoming a long-time Vols commentator.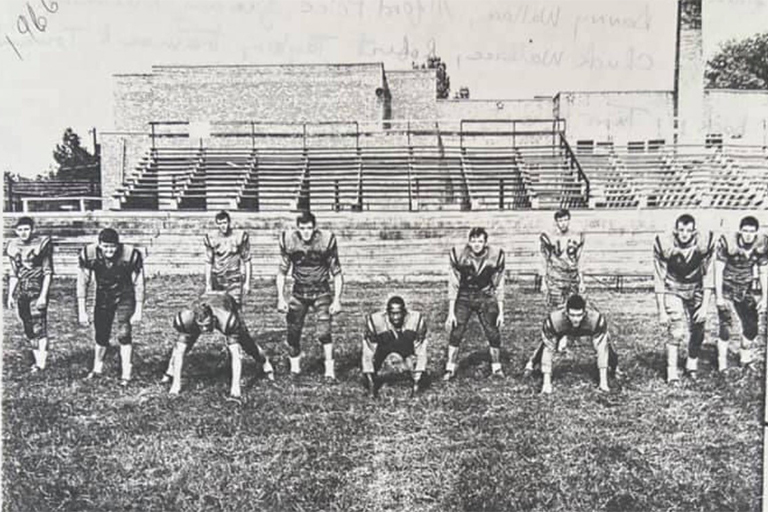 "It meant the world to me that I got to attend," said Alpha. "I had not been able to attend reunions in the past."
After high school, Alpha went on to work at a local manufacturing plant. He has two daughters and two sons. His son Al Wilson played football at the University of Tennessee and went on to play in the NFL for the Denver Broncos.