The following article originally appeared in Life Care's LEADER Magazine – 2019 edition.
An examination of Margaret "Patsy" Benham Radford's life reveals one central and powerful calling: to love selflessly and tirelessly.
It's a calling that has informed Patsy's actions her entire life. Throughout the many roles and experiences of her life, Radford has served and cared for others with remarkable passion and excellence.
Patsy was born on Jan. 15, 1932. Her mother and father raised her alongside 10 siblings, one of whom was adopted. The family was poor and lived in a small house, but they were very close and always watched out for each other.
Patsy's father was Bradford Benham Sr., but everyone called him Pooloo. He was a groundskeeper and gardener. Radford's mother was Flora Ethel Casey Benham, but she was known as MaDear. She was quiet and petite, but also a strict disciplinarian.
"She was soft-spoken, but she didn't take no junk!" said Patsy.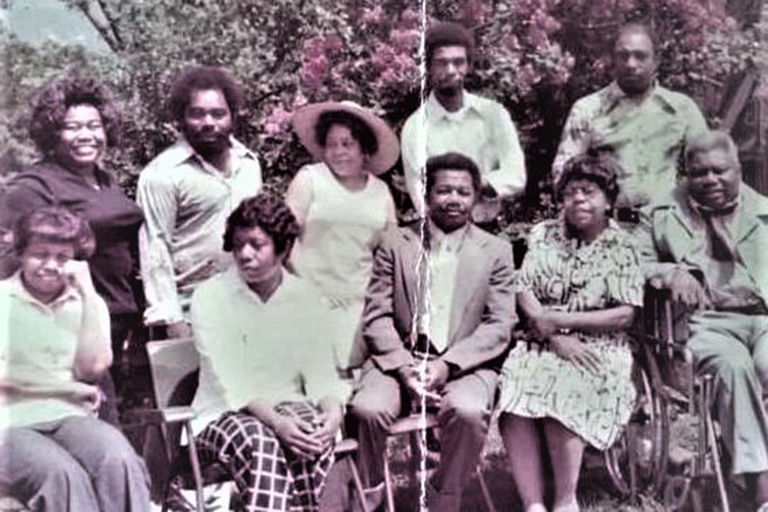 Patsy was the fourth oldest of the children. Her older siblings looked after and helped raise her, and she, in turn, did the same for her younger brothers and sisters. In this way, Radford learned to love, care for and support others at a young age. This skill would translate well to her time in school.
Patsy was successful throughout her educational career. In fact, she was so smart that she skipped a grade in junior high school. She was also very athletic and became a basketball star alongside her sister, Agnes Benham. Together, the two were known as the "Dynamic Benham Duo" – a name that still brings a smile to Patsy's face and a look of excitement in her eyes.
Patsy recognized the blessings of her academic skill, athletic successes and protective family, so she was sure to help and encourage others who didn't have the advantages she did.
"I always had people watching over me," Patsy said. "When other people didn't, I stood up for them and made sure they had some things. I also helped people with their lessons in school."
After graduating as valedictorian of Summer Hills High School in Cartersville, Georgia, Patsy earned a scholarship to Paine College in Augusta, Georgia, where she studied to become an English teacher. She continued to excel academically and athletically, despite the fact that she was a year younger than the other students in her class.
"I think it all caused me to be a smart aleck," Patsy said with a laugh. "But the experience really taught me a lot."
As Patsy continued her academic and athletic careers, she remained a passionate and steady encourager to the people around her.
One summer when Patsy was home from college, she met a man named John Lewis Radford, who was a friend of her sister's fiancé.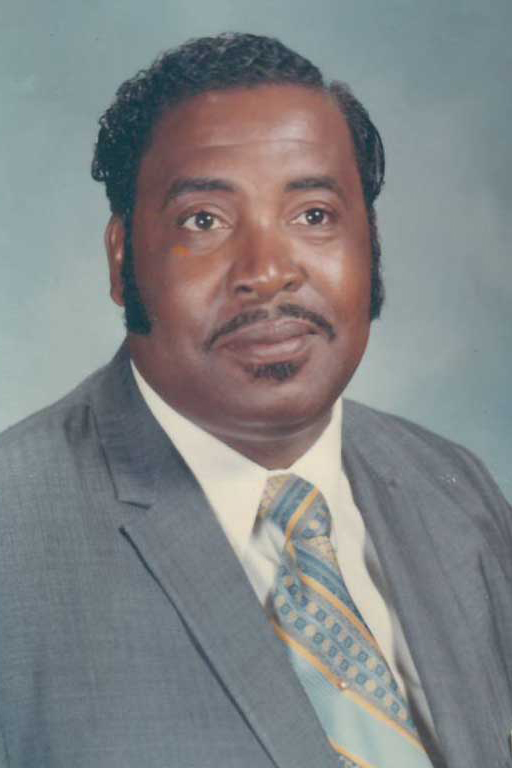 "We liked each other from the start," said Patsy. "He was a smart aleck, and he was sort of a bad boy. He liked to do a lot of crazy things."
Patsy's parents didn't want her to see John Lewis because he was two years older than her, and he had a reputation for being a bit unruly. Her sister, however, helped the two continue to meet until they secretly got married in 1948.
Her parents were not pleased when they found out.
"They didn't like it," Patsy said through a smile. "They didn't like it one bit. He was older than I was, and they were worried about my scholarship."
After she got married, Patsy did return to school.
Her young family soon grew to include a daughter and son: Faith (1950) and Henry (1952).
Meanwhile, John Lewis had a spiritual awakening. In an unexpected conversion to Christianity that Patsy could only describe as divine intervention, he felt called to become a minister. The family moved to Atlanta where he went to seminary at the Morehouse School of Religion.
After John Lewis graduated, he took a job at a church in Chattanooga, Tennessee, so the family moved again. In Chattanooga, Patsy found a place where she could live out her mission of love and care in a profoundly meaningful and effective way.
Bonny Oaks was an orphanage, and Patsy and her husband both served as house parents there. They were directly in charge of taking care of the children and raising them.
Charles Calloway, who came to Bonny Oaks as a 6-year-old and stayed until he was 18, is a living testament to the impact Patsy and her husband had on the children of Bonny Oaks.
"They were the mother and father to me that my own parents weren't," Charles said. "My life today is because of them, and any success I have is because of them. I only have my wife, children and grandchildren because of the love they taught me. They taught me how to care for someone else."
Charles has kept in touch with the Patsy family over the years and refers to Patsy and her husband as his own parents, and their children as his siblings. Like Calloway, many of the people from Bonny Oaks are still an active part of each other's lives.
"I taught them to work hard for the things they wanted," said Patsy of the Bonny Oaks children. "I taught them to go to school and get their education. I wanted to teach them all the right ways to do things. I taught them about being mothers and fathers."
Patsy also made use of tough love, as she was a soft-spoken disciplinarian, just like her mother. Faith Edwards, her biological daughter who also lived at Bonny Oaks, experienced this sort of discipline firsthand.
"She believed in not sparing the rod," Faith said with a laugh. "If you don't want a whooping you better do what's right."
Patsy also fought against racial segregation and inequality at Bonny Oaks. The orphanage was segregated, meaning there was a side for black children to live on and a side for white children. While the kids from each side often socialized and played together, the white side had better amenities, and events at the orphanage were always segregated.
"I treated them all the same way," said Patsy. "I loved them all the same way. I taught them to treat everybody right and respectfully."
Patsy also worked against inequality through frequent conversations with Malcolm Adamson, the superintendent of the orphanage. He was pro-segregation, so Patsy would often go to his office and speak to him about integrating the students. Over the years, Malcolm and Patsy became good friends, and when Patsy was involved, things usually worked out well for all of the children.
Once, when the Bonny Oaks basketball team had an important game coming up, the students watching in the stands were to be segregated. Patsy went to Malcolm and told him that the team couldn't play in the game unless the stands were integrated. Malcolm argued, but when the game rolled around, there was no segregation.
"It became known that there was no segregation at Bonny Oaks if Mrs. Radford had anything to do with it," said Faith.
Patsy also fought for racial equality in schools in Hamilton County, Tennessee. With the support of the Black Ministers' Union, the NAACP and many people within the school system, Radford often went before Hamilton County's Board of Commissioners to advocate for racial equality and better facilities in schools.
After the legal end of segregation, Patsy regularly visited the newly integrated schools to make sure the kids weren't having any trouble. She made it a point to check on black and white children alike.
"They're my kids," Patsy would say with determination. "I am their parent. I'm the only parent that some of them will ever know."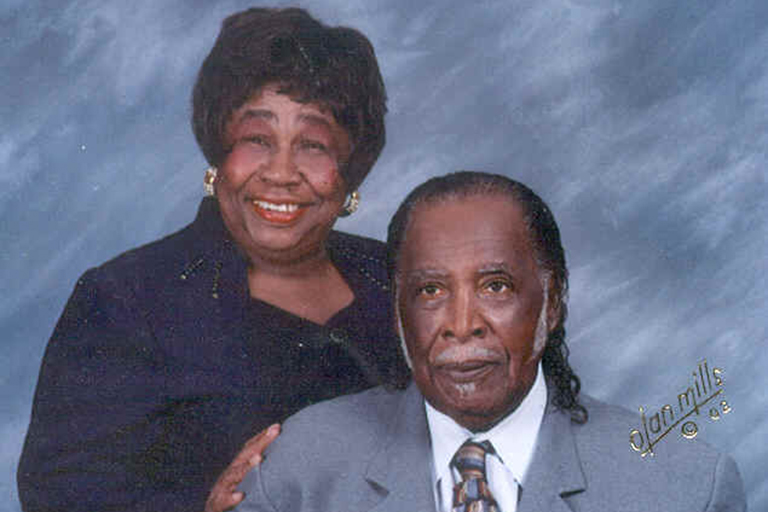 After Bonny Oaks closed and many of the kids were placed in foster homes, Patsy worked as a coordinator for a cluster of group homes around Chattanooga called Family and Children Services. These were homes for older children who were usually in some sort of trouble.
"My mother always goes out and searches for the children who are out of control," said Faith. "The children that nobody else wants. The disadvantaged. She sees that as an opportunity to make their lives better. The children were always the most important thing in her life. Always."
Patsy, in addition to being a minister's wife, Sunday school teacher and choir director, went on to be a motivational and spiritual speaker. She and her husband would study the Bible together, pray and develop messages for Patsy to deliver at various churches and events. Her authority to preach, accompanied by her style of powerful honesty, was highly respected due to the life that she had lived and the reputation she had gained as a devout Christian and as a source of wisdom and advice.
Patsy earned numerous awards, such as the Distinguished Citizen of the Year and Outstanding Baptist Minister's Wife awards. She was also named the 1998 Black Pioneer Woman of Excellence by the National Coalition of 100 Black Women's Chattanooga Chapter. This award is presented to black women who are community leaders and have made accomplishments in a variety of fields including, in Patsy's case, community development, religion and social services.
"She would always be taking food and clothes to people," said Faith. "She would always be helping people with their children or helping them solve their problems. I run into people who will say, 'You don't know what your momma did for me.' There are hundreds of stories like that."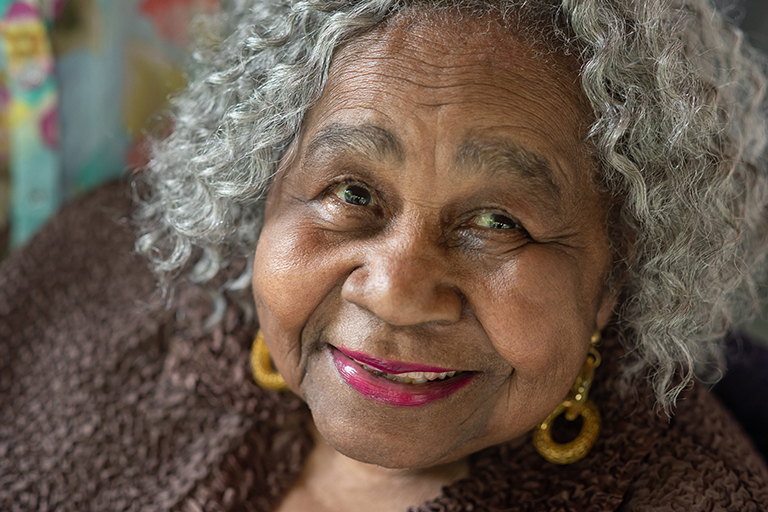 Whether she was helping raise her younger siblings, assisting fellow students with their academics, raising up to 50 children at once at Bonny Oaks, fighting for desegregation, speaking in churches or giving assistance and wisdom to members of her community, Patsy was always there for the people around her. She spent her life devoted to an extraordinary love for others and a passion for lifting them up to success.
Today, as a resident at Life Care Center of Hixson, Tennessee, Patsy remains a strong and kind woman who is known for her sweet smile. She is surrounded by people who love her and are thankful for the love she shared and continues to share. Her wisdom continues to impact lives, and her devotion to selfless love continues to inspire.