Heidi Pino, Life Care Public Relations
Nurses Week 2022 runs May 6-12. Nurses are some of the most caring people around, and we couldn't get by without them!
In honor of this week, we're spotlighting some of our incredible directors of nursing around the country. To kick off the week, we're featuring four of them, and we will close out the week on May 12 with four more.
Of course, these nursing directors represent hundreds of dedicated nurses who do whatever it takes to care for our residents. Take time to thank a nurse this week!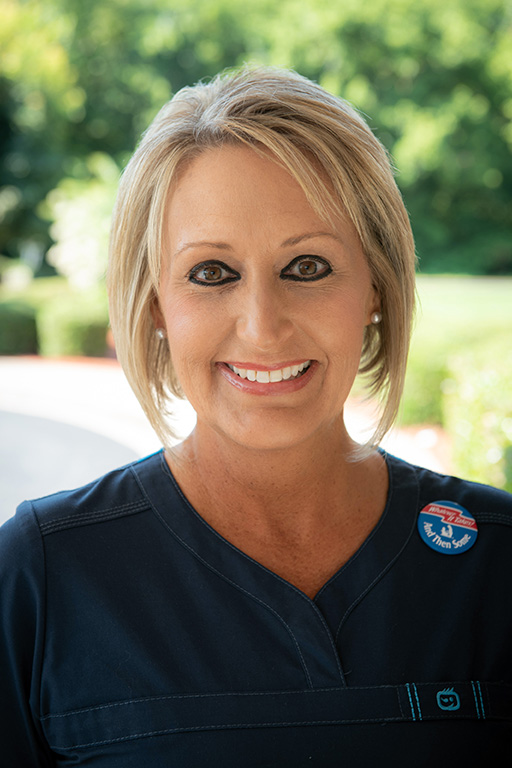 Michelle Jennings – Lynchburg Nursing Center in Lynchburg, Tennessee
Michelle has been a registered nurse for 22 years and has served at Lynchburg Nursing Center for the last four years. She has previous experience in hospital and home health nursing.
"I love to help others and make a difference in someone's life," Michelle shared.
Michelle's facility family can attest to the difference she makes. She has led the nursing department to achieve deficiency-free annual state surveys, as well as a five-star rating from the Centers for Medicare and Medicaid. She has also decreased the turnover rate in nursing.
"While these metrics are commendable, there is much more that makes Michelle an excellent DON," said Cheryl Pendergrass, executive director at the facility. "She is the model of servant leadership. She is always the first to jump in and help when needed. She has a loving, compassionate personality that values others."
Michelle is thankful for the support she receives in her role from Life Care – from her co-workers at Lynchburg to the regional, division and corporate teams.
"That's just amazing to me because you can't find that just anywhere," she said.
Michelle's advice to those considering a career in nursing is: "Follow your heart and be open-minded. Nursing is challenging at times, but it's also rewarding."
When asked what fictional character she resonates with, she answered, "I think of Tinker Bell because she's always fluttering around spreading happiness."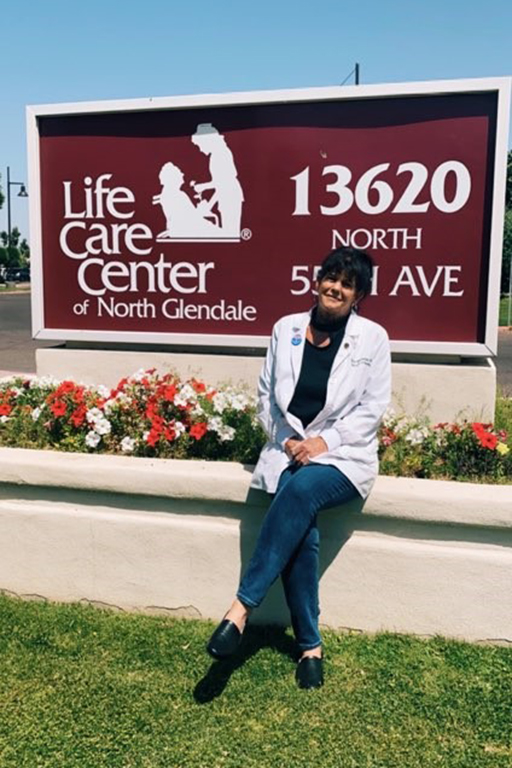 Antoinette "Toni" Alexander – Life Care Center of North Glendale, Arizona
Toni has been a nurse since 1985 and a director of nursing for 18 years. She has spent the last five years at Life Care Center of North Glendale.
She was inspired to pursue nursing because her mother was a nurse, and Toni used to go into work with her.
"It just sparked something in me, and I wanted to be like my mother," Toni explained.
At 16, she started out as a candy striper (hospital volunteer). She spent her first year as a nurse in med/surge and then added nursing homes.
"I started extra shifts at skilled nursing facilities, and I loved it and have been doing it ever since," Toni said. "I love the people – the residents and the people that I work with. People who are drawn to work in long-term care are my kind of people."
Toni enjoys working for Life Care because of the culture and the caring about associates.
"Toni is extremely dedicated to our residents, associates and Life Care," said Todd Norhton, executive director at the facility. "She gets up before the birds every day to remotely check on our dashboards and to ensure the day gets off to a great start. She is consistent and predictable, and you never hear about her having favorites."
Toni advises new nurses to address patients and families with caring and in layman's terms rather than medical terminology, so that they can better understand and feel more comfortable with their care.
The fictional character Toni identifies most with is Mary Poppins.
"I like the idea that she just drops in from out of the sky, tries to turn people's days around and then she just takes off," Toni said. "I also like that she says, 'A spoon full of sugar helps the medicine go down.'"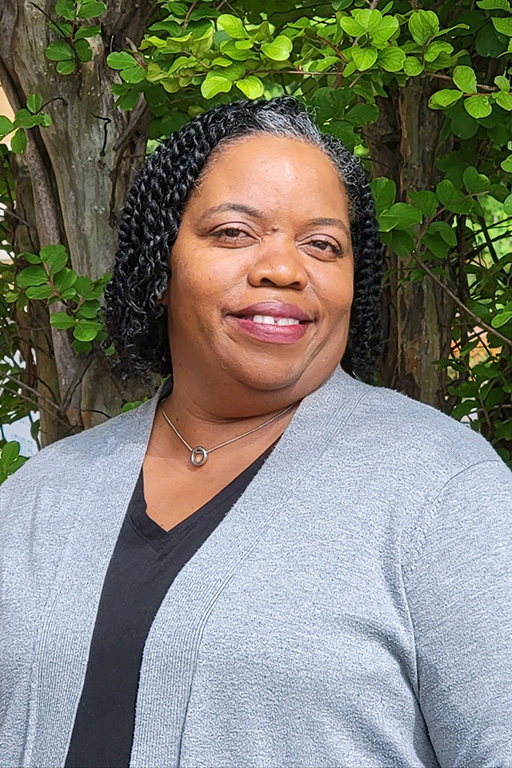 Tanisha Manuel – Renaissance Park Care Center in Fort Worth
Tanisha has been a nurse for 30 years and a DON for four years. She has been at Renaissance Park for the last five and a half years.
"My grandmother was a nurse, and I was inspired by her bedside service to her patients," Tanisha shared.
Tanisha has worked in acute care, pediatrics, home health and case management but found her home in skilled nursing and long-term care.
"People tend to forget about the elderly, and they need just as much care and companionship," Tanisha said. "I enjoy the outcomes and the influence we have on the patients."
Angel Elkins, senior regional director of clinical services, praised Tanisha for handling the highest acuity level of patients among Life Care's Texas facilities.
"She is never scared or intimidated to take on new and innovating challenges," Angel said. "In fact, she heads it off by saying, 'How can we accomplish this?'"
True to her original plan of being an educator, Tanisha has assisted other Life Care facilities and helps with orienting new DONs in her region.
Her advice to new nurses is: "Come into nursing open-minded and able to give of yourself. Be a sponge – able to soak up everything and then give it back out."
What fictional character does Tanisha relate to?
"I would be the roadrunner, always looking for an adventure," Tanisha said. "I'm speedy. I'm always assessing everything and preparing myself for the outcomes."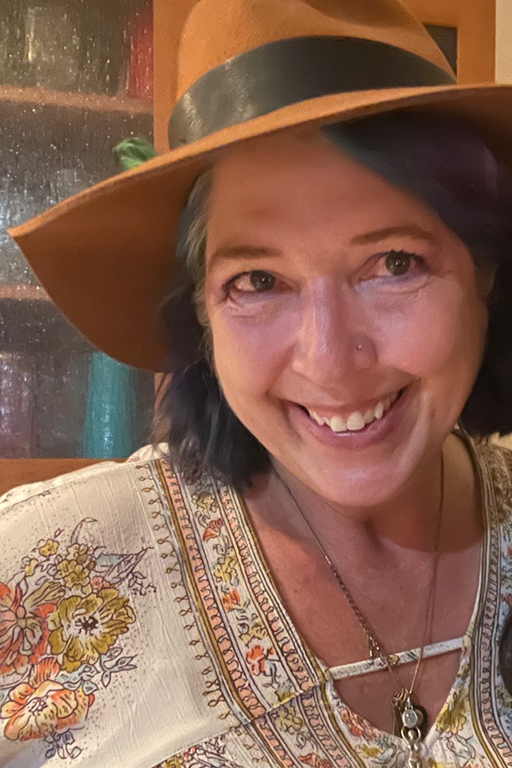 Laura Grubin – Life Care Center of Evergreen, Colorado
Laura has been a nurse for 29 years, with the last two years at Life Care Center of Evergreen.
"I wanted to help people, and I have a natural ability for healing," Laura said. "Injured people or animals tend to seek me out."
During her career, she has worked in pre-op, conscious sedation, hospice, home health and gastrointestinal. She started in skilled nursing as a medical assistant and worked her way up to the DON role.
"It's a blessing to be part of a wonderful team, to touch people's lives in different ways," she said. "I have to acknowledge my team. It's like a family. We leave our egos at the door. I have a very supportive executive director who values my input."
For her part, Amber Carlson, ED, appreciates Laura's passion and clinical excellence.
"Not only does Laura lead our nursing team with amazing clinical skills – she also has a gift for teaching the softer skills in life that enhance human connection," Amber shared. "She is a spiritual healer and offers comfort and love to all around her. She loves to shop and can be caught in her off time filling shopping carts with gifts for associates and resident treats to put in our country store."
As a licensed cosmetologist, Laura did hair for the residents during the pandemic when the beautician was not able to come. She is also known to dress up for any occasion to bring out people's smiles.
Laura's advice to those considering nursing is, "It's everything and nothing that you think it will be. Nursing is an ongoing educational career. You're always growing and evolving your skills."
For her fictional character, Laura looked to her name badge, which has an added epithet, "Sparkles."
"I'm like a sparkly, happy unicorn goddess," she laughed.
Join us on May 12 as we close out Nurses Week by honoring four more amazing DONs! And thank you to all the nurses across our company. You make a true difference!