One of the highlights of the year for seniors in Sparta, Tennessee, is the White County Fair.
This year, the fair was cancelled due to COVID-19, but that didn't get the team at Life Care Center of Sparta down. They came together to offer a Food Fair Friday to residents and associates on Sept. 4, 2020.
Everyone enjoyed some of their favorite tastes of the fair. Sonic in Sparta provided corn dogs, and the facility provided popcorn, funnel cakes and even freshly spun cotton candy.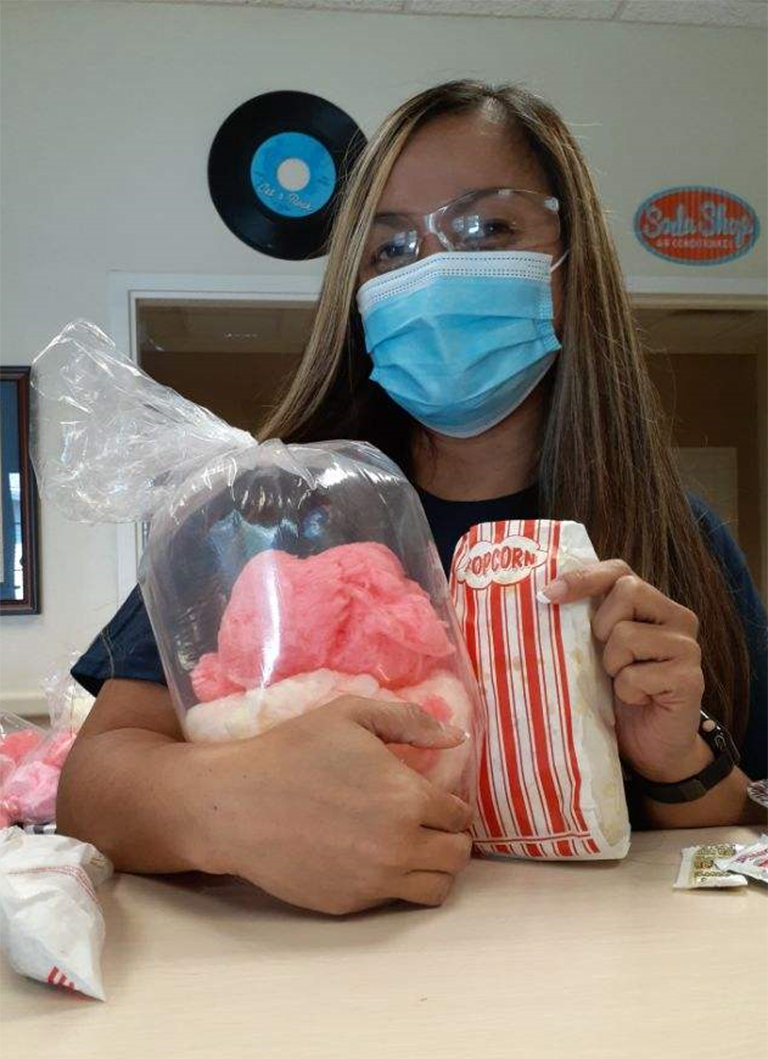 "Thanks for bringing the fair to us!" said one associate while enjoying the cotton candy.
Heather Stiles, activity director, shared, "During these challenging times, we are always looking for ways to lift everyone's spirits and have a little fun. This event accomplished both of those things."