Heidi Pino, Life Care Public Relations
Speech therapy professionals focus on helping patients restore cognition, communication skills, voice, swallowing and other skills.
For Better Speech and Hearing Month, May, we celebrate how our speech-language pathologists (SLPs) infuse love into helping residents speak, socialize, eat and think better!
Meet some of Life Care's outstanding SLPs.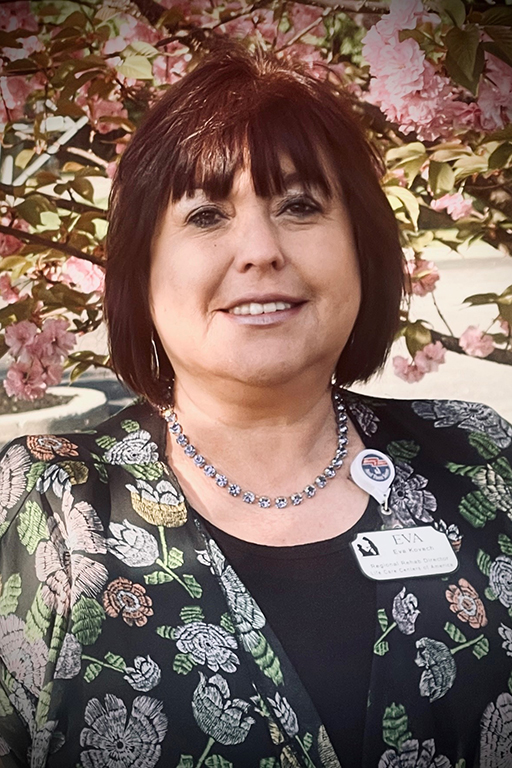 Eva Kovach, regional rehab director for Life Care's Lakes Region in Ohio and Michigan
Eva has been a speech therapist for approximately 30 years. She was working as an SLP for another company but then got recruited to Life Care Center of Medina, Ohio, 26 years ago by Jim Breuler, current executive director at Life Care Center of Estero, Florida. She has been an RRD for about 18 years.
"I always knew I wanted to be in health care," Eva shared.
She took a class freshman year of college that explored different health care options and found her area of interest in ST.
"I love to talk, to communicate and to help people," Eva said. "Speech therapy gives people an opportunity to communicate their life. It opens people's lives to friends, to family, to caregivers… to help people connect. You're cultivating somebody into whatever they want to be to be part of the world."
Eva also enjoys cultivating other therapists. She assists her region's SLPs with monthly support and mentorship calls and has been a guest speaker at the American Speech and Hearing Association's annual conferences. She has received the organization's Award for Continuing Education four times! And she is certified in VitalStim® and deep pharyngeal neuromuscular stimulation, both for swallowing therapy.
"For me, being a speech therapist is rewarding when I see the little ways I can help someone lift themselves up in life, when I see that patient maybe eat again, or pick up that phone and call their family," Eva said.
One patient who sticks out in Eva's mind is a patient from when she was working at Life Care Center of Medina. He was a 19-year-old who was driving home on Thanksgiving and was hit by a drunk driver, sustaining a severe traumatic brain injury.
"The medical team stated he'd have to live in a nursing home the rest of his life," Eva remembered. "I said, 'No way! We're going to give it our all!'"
Slowly, day by day, the young gentleman made progress, was able to get out of bed, learn to eat again and go home with outpatient therapy. He still sends her a Christmas card every year.
"Nobody had hope for him, but he's been able to be independent with a little help," Eva shared.
Eva has this advice for new speech therapists: "Never give up on your patients. Never give up on yourself. Be a lifelong learner and learn from your patients."
When Eva was a child, her favorite game was Monopoly.
"I got to gather with my friends, and I also love the challenge," Eva explained. "I love the opportunity to problem solve, and I love connecting."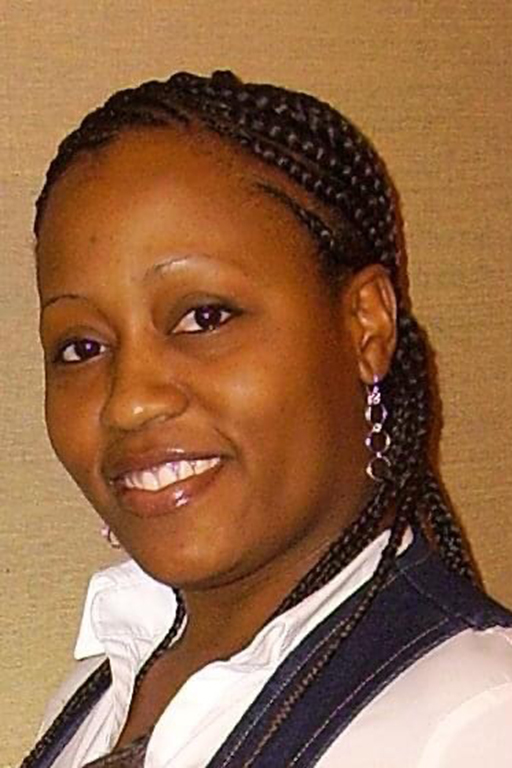 Andria Roberson, speech-language pathologist at Life Care Center of Lawrenceville, Georgia
Andria has been a speech therapist since 2006. She was inspired to pursue her career when she was in high school and a young cousin of hers was left deaf by meningitis. Among other medical support personnel, speech therapists assisted him, and Andria became interested in the profession.
"Speech therapists help patients become more independent or maintain their current level of independence," Andria shared. "We treat a lot of different areas. I focus on cognition, memory, swallowing and voice disorders."
Andria has been at Life Care Center of Lawrenceville for two and a half years. She also has experience working in schools, subacute rehab, assisted living, private practice and hospitals. But it's the senior population that she enjoys the most.
"I really enjoy getting to talk with my patients each day," Andria shared. "Whenever a patient is able to return home or to their prior level, that's the best."
One such patient that Andria remembers is a woman in her 60s or 70s who had suffered a stroke and was dealing with aphasia, a communication disorder that makes it hard for patients to find the right words or understand language as easily. When she arrived, the patient couldn't talk clearly, but by the time she left, she was communicating much better.
"She made so much progress," Andria remembered. "She was very proud of herself."
Andria is also the point person at her facility for the Struthers Parkinson's Care Network program.
"She has taken the program on wholeheartedly and is working hard to make sure it is a success," said Carol Cook, director of rehab services at the facility. "She is an excellent SLP and a great patient advocate who has great functional outcomes. In addition, she volunteers to help the team out with duties that are not necessarily hers."
For new speech therapists, Andria advises, "Don't be afraid to ask for help, especially in the beginning of your practice."
What was Andria's favorite game as a child?
"Uno, because that's the one that I played with all my cousins. It's engaging, and you get to socialize."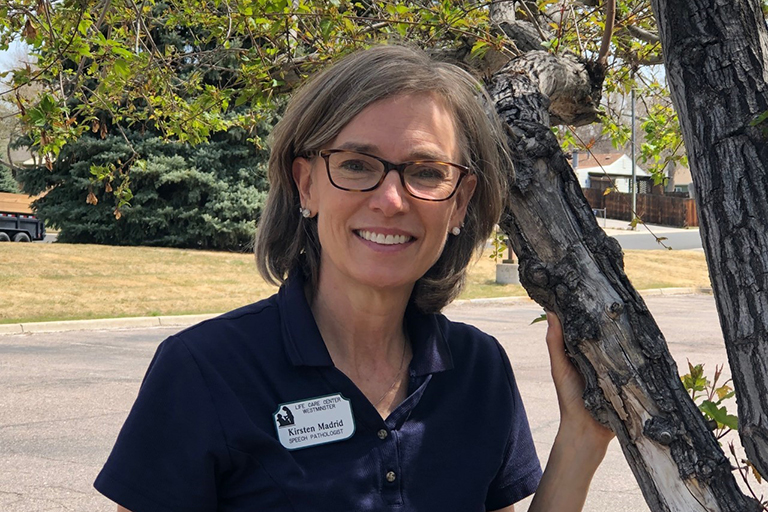 Kirsten Madrid, speech-language pathologist at Life Care Center of Westminster, Colorado
Kirsten has been a speech therapist for more than 23 years, inspired by a cousin who was in school for audiology.
"I've always wanted to help people," Kirsten shared. "Speech therapy helps in a lot of different areas, including speech, language, swallowing and voice. If there's a difficulty in any of these areas, a speech therapist should be able to help."
Kirsten has been with Life Care Center of Westminster since November 2006 and also has experience working in the hospital acute care setting.
"There are so many rewarding things about speech therapy," she said. "The most rewarding is helping a patient go from not being able to swallow to safely being able to eat their favorite meal."
Kirsten is certified in VitalStim® and LSVT. Besides swallow therapy, Kirsten enjoys helping Parkinson's disease patients regain their voice so they can communicate over the phone with family who live out of town.
Kirsten gave this advice to new SLPs: "Have a mentor because there are so many areas you can learn. Our patients aren't textbooks (everybody has different needs), and it's very important to have a support system of therapists to provide the best possible treatments."
To help out sister Life Care facilities with speech therapy needs, she has traveled to other buildings in the area and even earned her Wyoming license to be able to help in that state.
"She has travelled 100 miles to Wyoming from Denver just to do an evaluation," shared Beth Collier, her director of rehab at Westminster. "Throughout the pandemic, she has worked wherever she was needed, even becoming trained and covering receptionist shifts. She has a wonderful ability to make everyone feel important and supported. She is a great communicator and exceptional team member."
Kirsten's favorite toy as a child were her roller skates, for a very social reason.
"I loved to roller skate – I always did it with my friends in the neighborhood."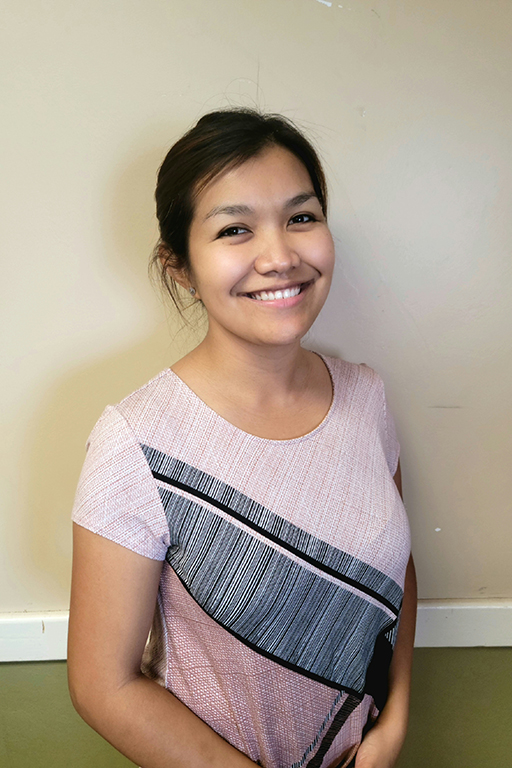 Mary Anne Francisco, senior director of rehab at Orangegrove Rehabilitation Hospital in Garden Grove, California
Mary Anne has been an SLP for eight years. She started in outpatient pediatrics in San Diego before coming to Orangegrove in 2015. Her interest in the profession started in the skilled nursing setting as well when she volunteered at a nursing home where her sister was working.
"I would observe most of the staff, nursing, rehab, activities and their roles," Mary Anne shared. "The speech therapist always caught my interest. She not only gave her patients the ability to communicate, whether it was verbal communication or gestures or picture boards, but she also taught them how to eat by mouth again. At the time, and even now, I still believe that communication and eating/swallowing are two of the most basic and most important skills that every person should be able to do."
Mary Anne tried practicing in an acute hospital setting but said that she preferred to see the progress of patients over longer periods of time.
Although she started at Orangegrove as the youngest member of her rehab team, she has grown professionally and has mentored several speech therapy students who went on to become licensed clinicians with Life Care.
"Mary Anne has educated and inspired her team and mentees to successfully provide telehealth services to remote facilities," said Suchi Iyer, her regional rehab director, and Christy DeJesus, division rehab director. "Her calm demeanor makes others calm around her. Her patients love her and look forward to their sessions."
In return, she also loves her patients.
"I love it when I start working with a patient who is NPO [nothing by mouth] from the hospital and get them to eat by mouth again," Mary Anne shared of one of the most rewarding aspects of her job.
Mary Anne shared the story of one gentleman in his 80s who was told he would never be able to eat by mouth again. He had a feeding tube.
"There was no clear reason as to why his swallowing wasn't working," Mary Anne remembered. "He was relatively healthy, independent, lived by himself in a senior apartment, but if he did continue to eat/drink by mouth, he was definitely going to aspirate. After a couple months of exercises and swallow retraining, he not only passed his MBS [swallow study], but he was able to go back to an oral diet and remove his feeding tube. He used to stop by every few months to say hi and show that he was still very grateful for the speech therapy he received."
Mary Anne's advice to new speech therapists is to see the patient as a whole and provide patient-centered treatment.
Her favorite toys as a child were her Barbies.
"I was able to create new storylines for them and take them on different adventures every time I played," Mary Anne shared. "And of course, Barbie had the most fashionable clothes and coolest furniture!"
Thank you to all the speech-language pathologists at Life Care's facilities around the country! You help our residents stay connected and regain a higher quality of life!