With quality care often comes commitment. This commitment reveals itself in many ways, from self-discipline and teamwork to careful attention and unwavering compassion. While we have many dedicated associates in our more than 200 facilities nationwide, some who have served for many years, there are a few who have shown themselves to be true timeless champions.
Below is a list of committed associates who have been with Life Care Centers of America for more than 40 years!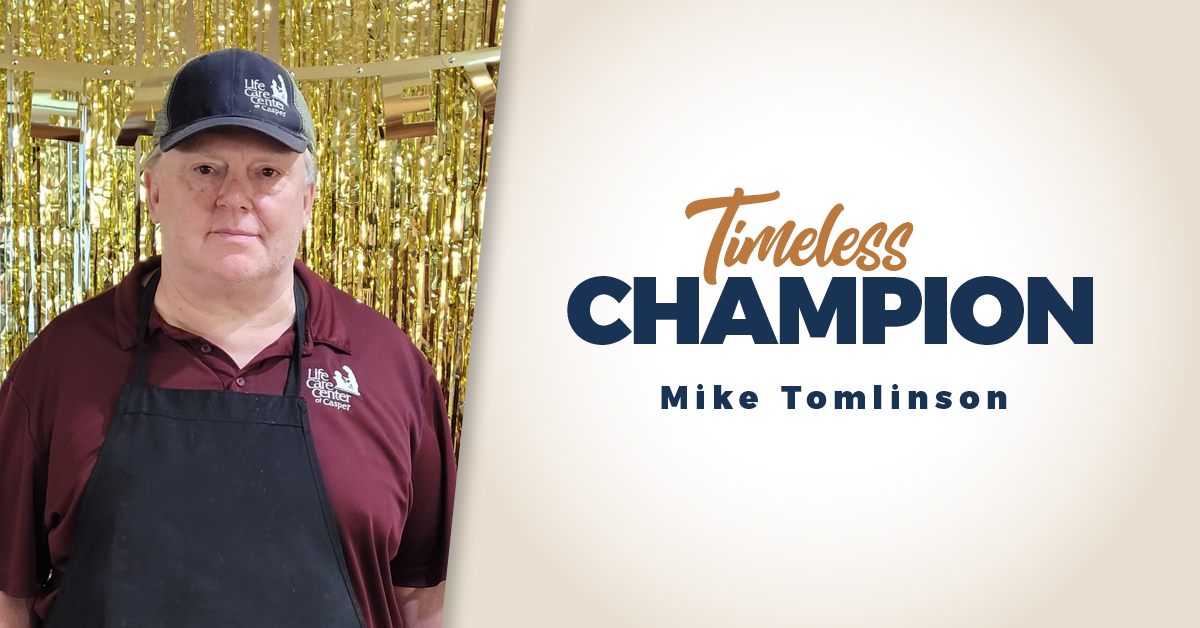 Mike Tomlinson, Dietary Aide at Life Care Center of Casper
48 years with Life Care
Mike began working as a dietary aide at Life Care Center of Casper, Wyoming, shortly after it opened in 1994. He has worked there for 28 years!
Throughout his time at Life Care, Mike has enjoyed strong camaraderie with his co-workers, many of whom he has known and worked with for more than a decade.
"We work as a team here, and I like that," Mike said about his fellow associates.
Mike said he loves getting to know residents and making them laugh because it makes him feel good. In fact, one of his favorite memories at Life Care is talking with a resident who, like him, had a passion for football.
"We were both Denver Broncos fans," Mike said about the experience. "He loved talking football, and I liked talking football too, so we did that pretty much every day."
Thank you for showing kindness and dedication to our residents, Mike! We are so lucky to have you as part of the Life Care family!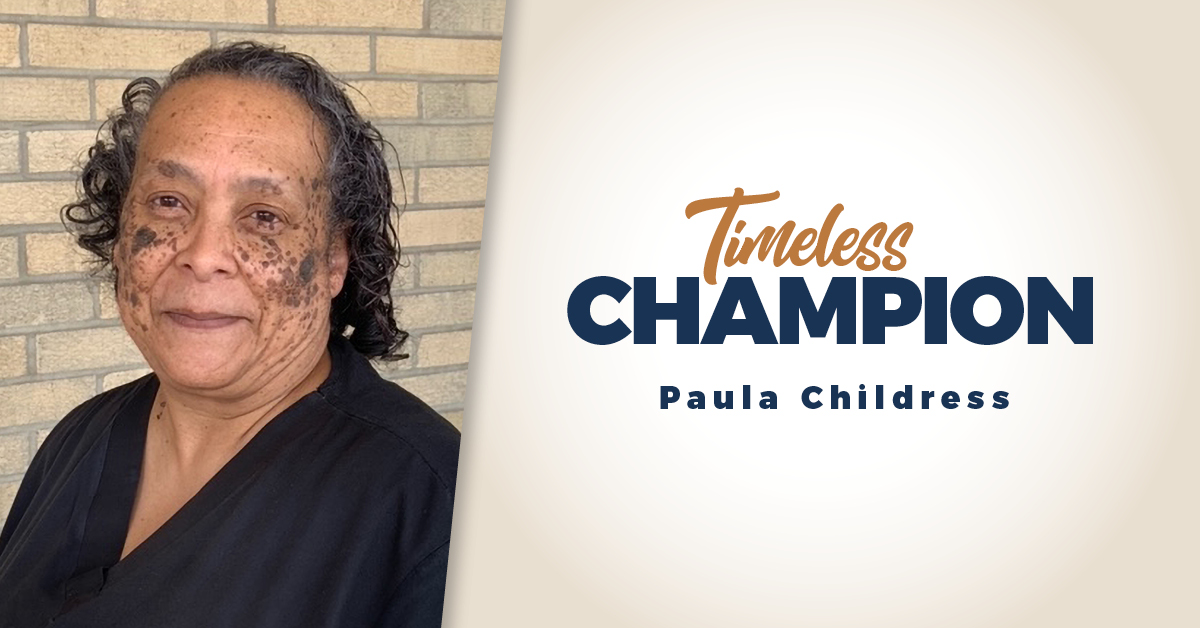 Paula Childress, Rehab Tech at Life Care Center of Tullahoma
44 years with Life Care
In January 1979, Paula heard about a CNA position at the facility and decided to apply. She got the job and has never looked back.
"I came to work at Life Care, and I've never left!" Paula said.
Over the years, Paula moved to restorative nursing, and she enjoyed it so much that she decided to go into rehab. She loves seeing her patients return home and enjoys being a part of the facility's close-knit atmosphere.
"This place is like a family, especially with those that I've worked with for a long time. You have two families – work family and home family!"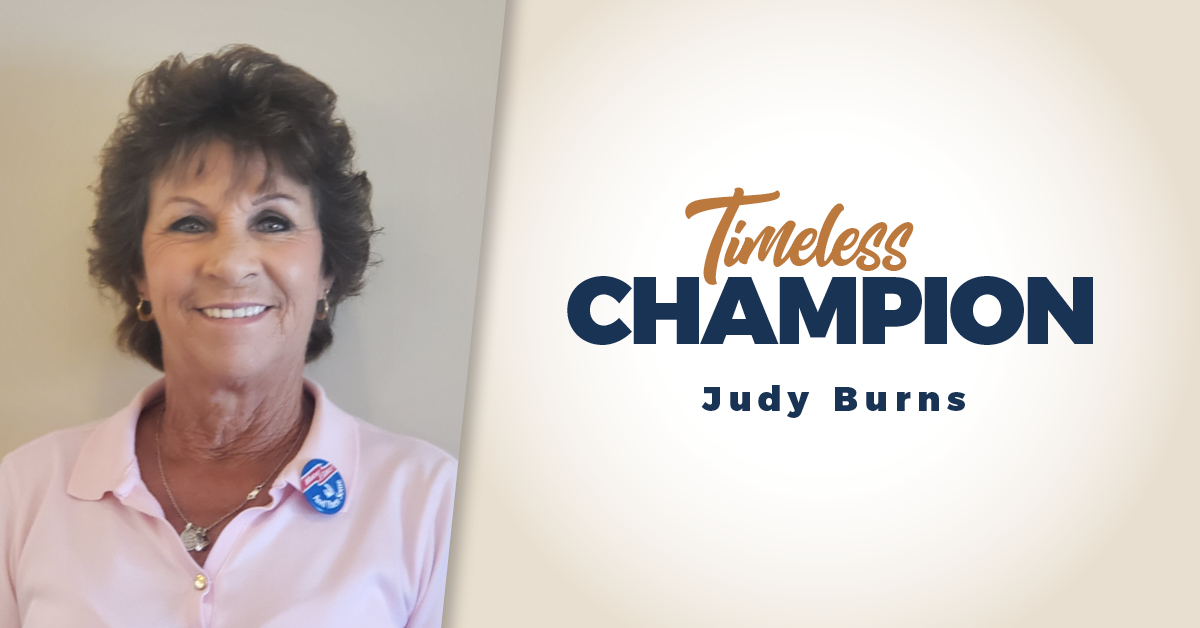 Judy Burns, Central Supply Clerk at Life Care Center of Greeneville
42 years with Life Care
Judy started out as a CNA and worked in nursing for years before becoming a central supply clerk. Today, she works mostly in supply but helps out in nursing when needed.
When asked why she has stayed at the facility so long, Judy said, "For one thing, I don't like change, and you know I just have fallen in love with the elderly."
Judy said she loves to make sure her residents are cared for, and she often brings them delicious snacks to enjoy.
"I love the residents," Judy said. "A lot of them don't have family, and it makes me glad that I am here for them."
We are proud to have Judy as a part of the Life Care family! If you see her around, stop and congratulate her for more than 40 years of wonderful service!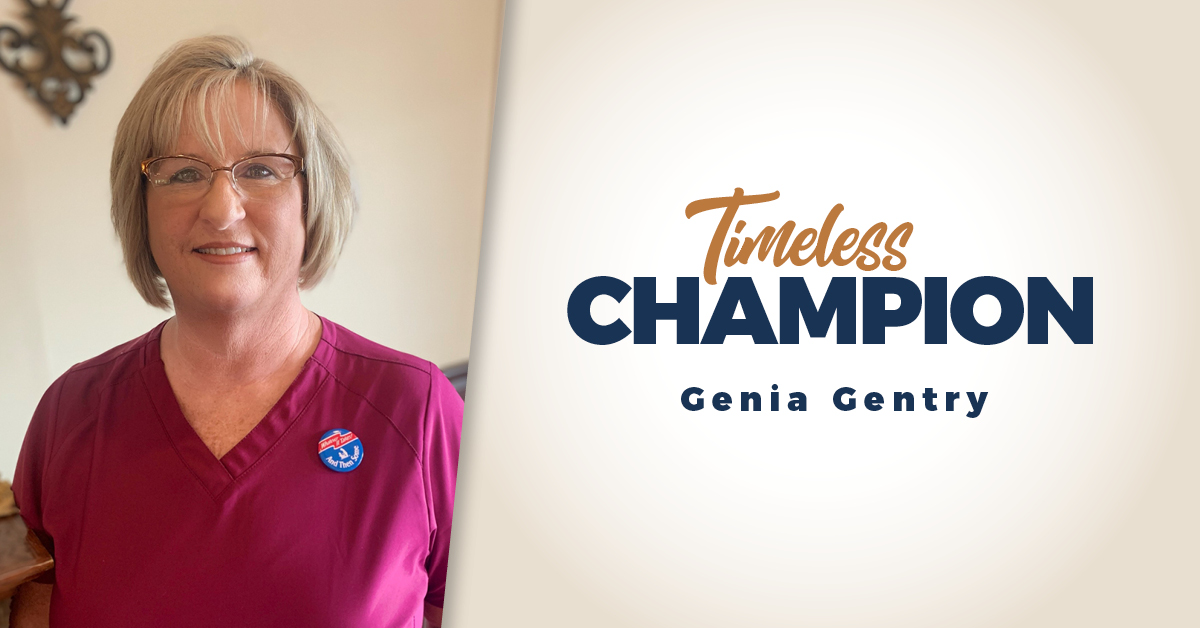 Genia Gentry, restorative CNA at Life Care Center of Greeneville
45 years with Life Care
On May 31, 1978, Genia Gentry started working for the Life Care Center of Greeneville facility in Tennessee, and she has been working there ever since!
Genia is a restorative CNA, but in the years she's been at Greeneville, she has helped out in many departments, including the activities and rehab departments, whenever they need an extra hand. She is truly passionate about her job and loves caring for residents.
"I love my elderly people," Genia said. "You can be having a bad day and they thank you so much for helping them, and that's when it's rewarding."
Her advice for aspiring CNAs is to work hard and be willing to volunteer and help anyone whenever needed.
Thank you, Genia, for being part of the Greeneville and Life Care families for 45 years and counting. We are so lucky to have you!
Discover how you can become part of the Life Care family by visiting our Careers site.