With quality care often comes commitment. This commitment reveals itself in many ways, from self-discipline and teamwork to careful attention and unwavering compassion. While we have many dedicated associates in our nearly 200 facilities nationwide, some who have served for many years, there are a few who have shown themselves to be true timeless champions.
Below is a list of committed associates who have been with Life Care Centers of America for more than 20, 30, even 40 years!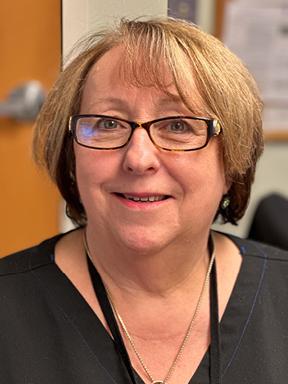 Nikki Mullaney, MDS Nurse at Life Care Center of Leominster
45 years with Life Care
Nikki came to this facility before it became part of the Life Care family, when it was called Fairlawn Nursing Home. She has spent most of her career as a staff nurse, but recently, she transitioned into the role of minimum data set nurse. When asked why she has stayed at Life Care so long, Nikki said, "Well, it's the people. I always felt like it was a family here."
Nikki's favorite part of being a nurse has been meeting and helping residents.
"Some of them have such good stories," she said. "I've made lifelong friends working here."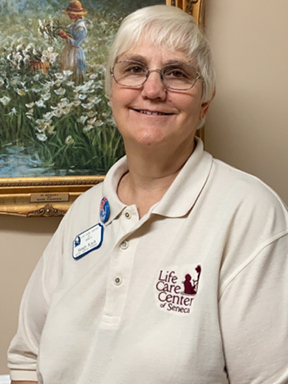 Sandy Koch, Social Services Assistant at Life Care Center of Seneca
45 years with Life Care
Sandy started out as a CNA in April of 1977. She helped in laundry and dietary, later becoming the environmental supervisor, and eventually worked her way to social services!
When asked why she likes working at Life Care, she said, "The staff, residents and their loved ones are all a big family. Life Care is good to their staff and residents, and I am really happy to be part of that."
Sandy has been married to her husband, Leroy, for 44 years. They have two daughters, two sons-in-law and four grandkids! She is very fond of her grand puppy dachshunds as well. Sandy enjoys hunting, fishing, going to her grandkids' sporting events, gardening, camping, driving their ATV and watching the TV series Yellowstone & McLeod's Daughters.
Her favorite drink is Mountain Dew, her favorite candy is a PayDay, and she loves the color blue. Sandy's favorite holiday is Christmas.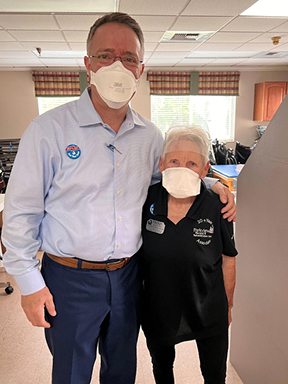 Peggy Free, Director of Environmental Services at Parkview Nursing & Rehabilitation
42 years with Life Care
Peggy started out as a housekeeper and eventually became manager before rising to the position of director of environmental services. Over the years, she has also helped the nursing and dietary departments when they needed an extra hand.
"All the staff that I work with, I enjoy working with them," Peggy said. "I enjoy working with people and the residents. And I love making our building look good."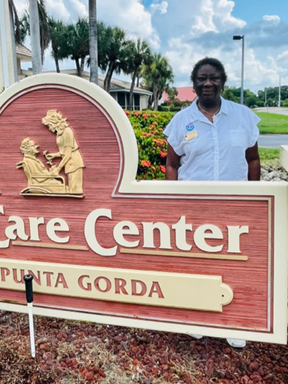 Sadie Nesmith, Laundry Assistant at Life Care Center of Punta Gorda
44 years with Life Care
Sadie came to this facility in October of 1977, after a friend led her to the job. Today she works as a laundry assistant, helping to keep linens clean and the facility sparkling.
"I love the people I work with, and I love what I'm doing," Sadie said. "I've been a lot of other places, but it's different here."
Sadie works part time whenever she can. Although she could retire if she wanted to, she's not ready to leave her job yet.
"I have retired partially, but I don't know; I don't want to leave!" she said with a laugh.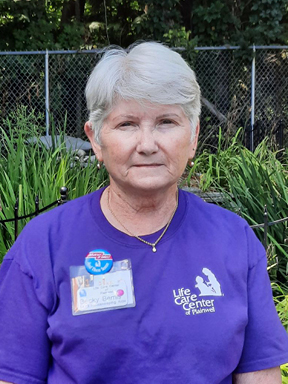 Rebecca Bemis, Housekeeping Aide at Life Care Center of Plainwell
50 years with Life Care
Rebecca Bemis has worked at Life Care Center of Plainwell for 50 years! Rebecca was just 16 in 1966 when she applied to work as a CNA. Five years later she moved to housekeeping, where she has worked ever since.
"It started out at 16 as just a job," she said. "You really get close to these elderly people, and you learn all types of things about them. And right now, I'm 72 and I have white hair and I have a lot of these ladies that call me grandma," she said with a laugh.