Life Care Centers of America's Whatever it Takes Champions program honors associates who go beyond their job descriptions in caring for residents, their families and fellow associates. Here are four of the inspiring stories from our recent winners.
These associates are certainly Champions of Care!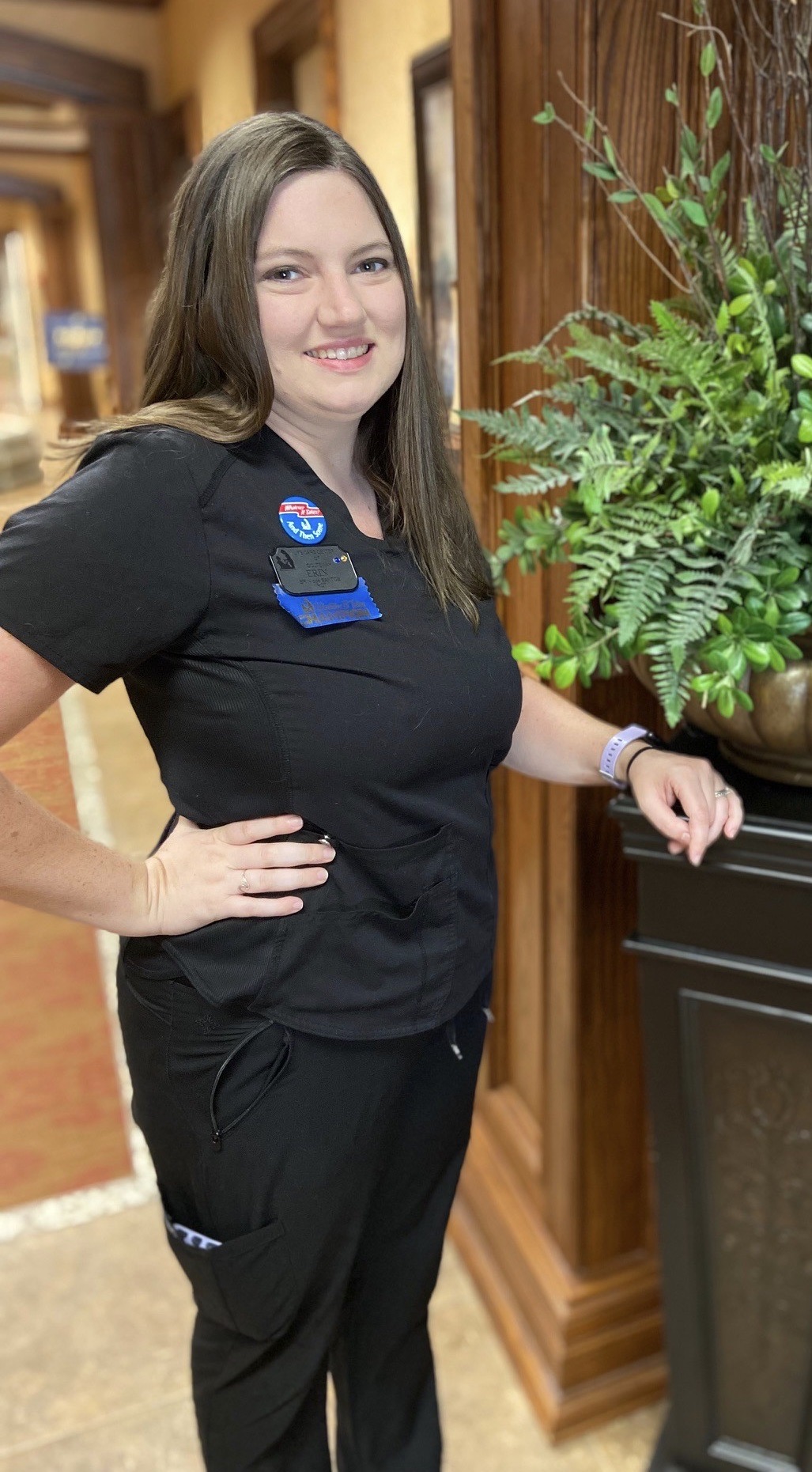 Erin Dos Santos, Occupational Therapist at Life Care Center of Ooltewah, brought in a special tool to help a patient in recovery. Erin learned that this patient sewed every day before becoming ill and that she missed her sewing routine. So, Erin brought her own sewing machine from home and let the patient sew with it. This act of kindness lifted the patient's spirit and boosted her motivation to recover.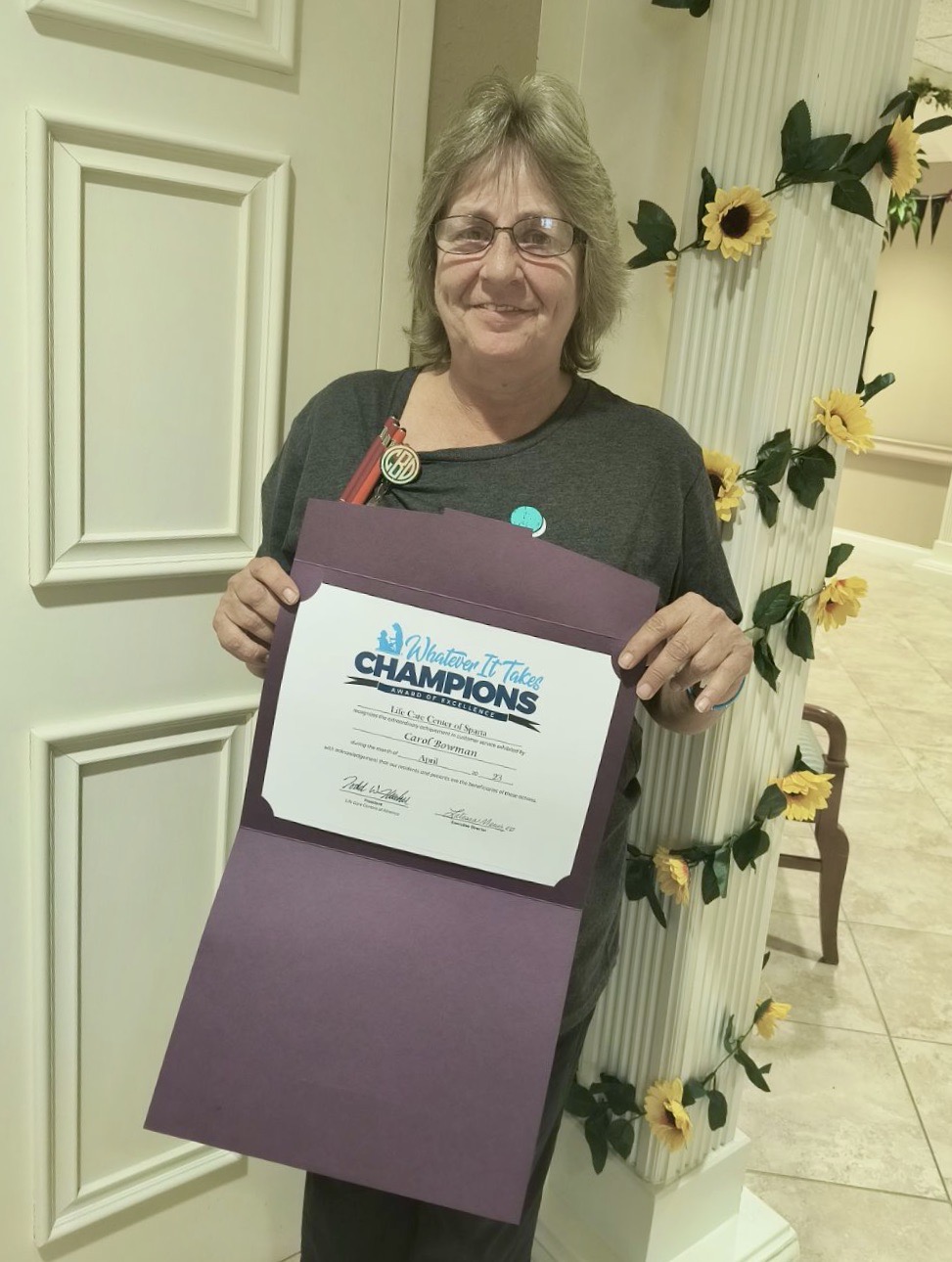 Carol Bowman, Personal Care Assistant at Life Care Center of Sparta, served a resident and her family a fine lunch and so much more! Here is what our resident had to say about Carol's deep kindness and generosity:
"I nominate Carol for going over and above when serving lunch to my family. My daughter Darla had passed away, and my family was in Sparta for the service. Eight of them were here for lunch with me. Carol set up tables in a private area with tablecloths and flowers. They were beautiful. She then served us lunch like we were in a fancy restaurant. She made a sad situation easier. I was proud to have my family here."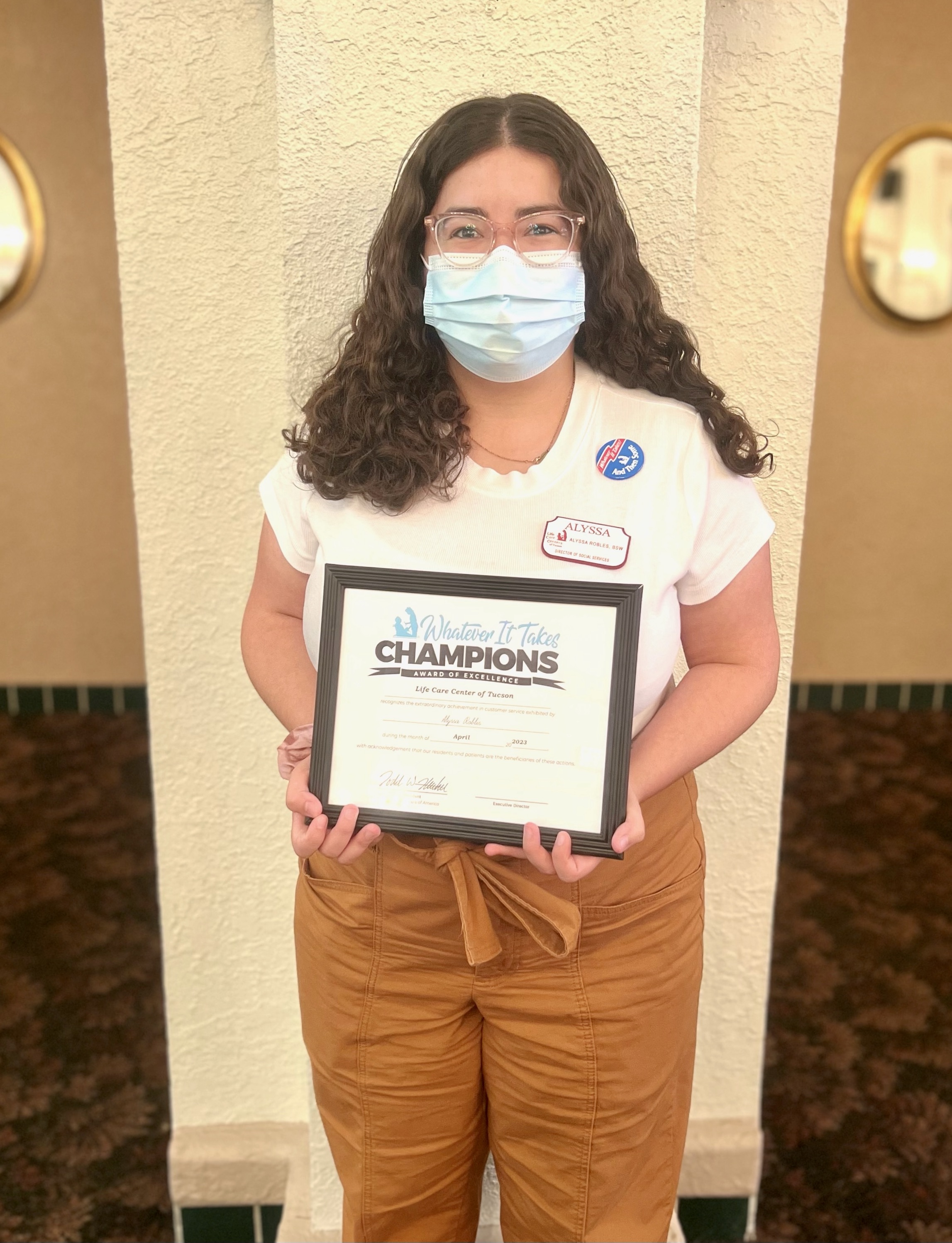 Alyssa Robles, Social Services Director at Life Care Center of Tucson, has been known to face any challenge without hesitation, and she's always willing to help colleagues and residents. That willingness to help has sparked a sweet relationship with one of our residents. This resident loves to have a Coke every day but has trouble operating the vending machine. So, Alyssa now devotes a small part of each day to helping this resident get her Coke from the machine––no matter what.
Muridia Washington, Activities Director at Life Care Center of Pensacola, ventured from her activities role to help the maintenance department install new furniture in resident rooms. There were 46 new nightstands on a tractor trailer that needed to be unloaded and placed in resident rooms. Muridia offered her help until all the stands were unloaded and in their proper places!