Heidi Pino, Life Care Public Relations
On June 3, 2021, Life Care Center of Punta Gorda, Florida, brought back its annual First Responders Appreciation Breakfast.
During the event, associates fed more than 60 hometown heroes. Jessica Cantwell, business development director, made personal contact with Charlotte County Sheriff Bill Prumell, Punta Gorda Fire Chief Ray Briggs and Punta Gorda Police Chief Pamela Davis. She personally invited them and their teams to come out to visit at the community and enjoy a free meal. The dietary team prepared a delicious buffet of scrambled eggs with cheese, diced ham and peppers with hash, bacon, hash browns, homemade croissants and homemade cinnamon buns.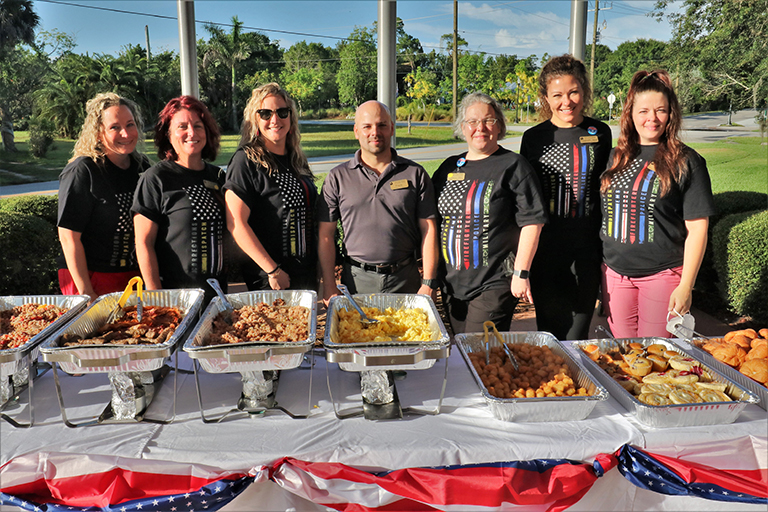 "It was extremely rewarding, my first event in over 15 months," said Jessica. "It made me feel all the feels seeing our team come together and mingle and entertain our first responders. We have enjoyed hosting this event year after year, and the turnouts get better and better with each year!"
Firefighters and EMTs alike commented that they had been waiting for the event for over a year. Due to the COVID-19 pandemic, the facility was unable to host it in 2020.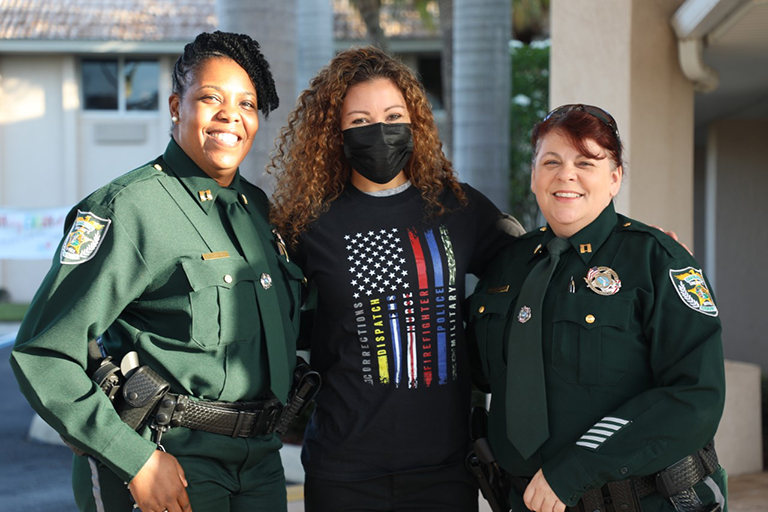 "It was an awesome turnout and a great opportunity for me to personally meet people now that I have settled in as executive director these past five months," said Elizabeth Brust.
The breakfast may have been the first community event held at the facility, but it certainly won't be the last!