At Life Care Centers of America, we have the privilege of seeing hundreds of patients regain their strength and independence through our short-term therapy services every year.
And that shouldn't come as a surprise, considering the many talented therapists we have at our facilities nationwide –– and the exceptional determination of our patients!
But we always love to highlight a few of these stories to inspire our teams as well as the people of our communities who may need a little inspiration and encouragement.
Below are just a few of the rehab success stories we've had this year, showing once again that Champions both work and recover at Life Care!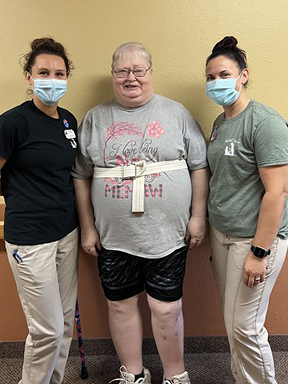 Diana Armstrong came to Mitchell Manor after fracturing her leg in a fall.
Once we created a personalized care plan for her, Diana worked with therapists to increase her strength and balance using fall-balance recovery, activities of daily living training and orthopedic management exercises.
Diana completed her therapy after less than three months and returned home with the ability to walk with a cane and perform basic activities.
"Therapy is the best at Michell Manor. I love the therapy team," said Diana.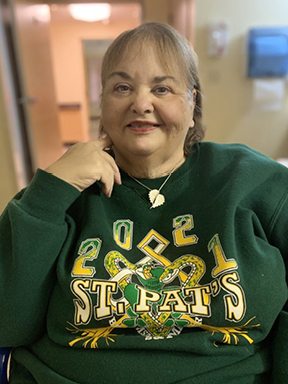 Mary McPeak fractured her right femur, so she sought therapy services at Life Care Center of Waynesville.
After working with our physical, occupational and speech therapists, Mary increased her endurance, strength and mobility. When she completed her therapy, Mary was able to walk with a walker and complete activities with minimal assistance.
"Everyone has been really nice," said Mary.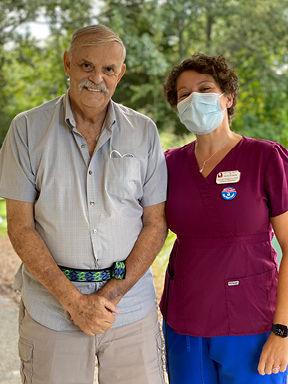 Joseph Fitton had an unexpected stay at Life Care Center of the South Shore after he had emergency cardiac surgery.
He chose LCCSS for his short-term rehabilitation. After working with our therapists, he is now back on his feet –– happy that he can once again walk the quarter of a mile to Dunkin' Donuts!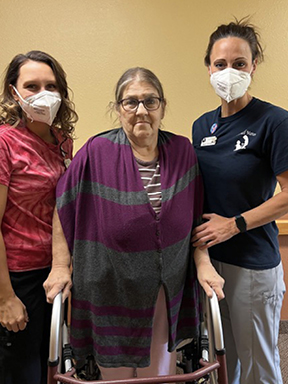 Sherry Henderson went to the hospital for chronic obstructive pulmonary disease and pancreatitis.
When she arrived at Mitchell Manor for short-term therapy, she needed two people to assist her with self-care and general mobility. But five times a week, she participated in physical and occupational therapies and multi-modality therapy, using therapeutic exercises such as OmniCycle® and group training.
After less than three months, Sherry completed her therapy and returned home.
"This therapy department is the number one thing about my stay," said Sherry.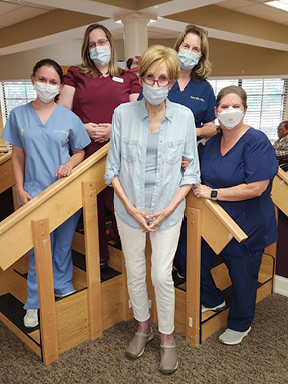 Mary "Lou" Taylor received short-term rehabilitation at Life Care Center of Charleston after a fall that resulted in a broken hip.
She quickly completed her therapy and recovered. But soon after going back home, she began to feel more pain. It turned out that the screws she received for her broken hip were failing. The doctors told her that she would need a total hip replacement.
After her hip replacement surgery, Lou knew exactly where she wanted to go for rehabilitation!
She worked hard with therapists at LCCC, staying focused and motivated throughout her program. The therapists said she was attentive and always open to feedback and recommendations.
On her day of discharge, Lou planned to buy a new pair of tennis shoes so that she could go to the market and have dinner with friends in downtown Charleston!