Heidi Pino, Life Care Public Relations
Easter was a great time to celebrate new life and new beginnings at Life Care facilities throughout the country.
Spring was in the air, most COVID-19 vaccination clinics had been completed and the Centers for Medicare and Medicaid Services had recently loosened restrictions on visitations, allowing friends and family to meet face to face with residents again. Easter provided a wonderful celebration of hope.
Here are some of the fun things our facilities did for this very special holiday!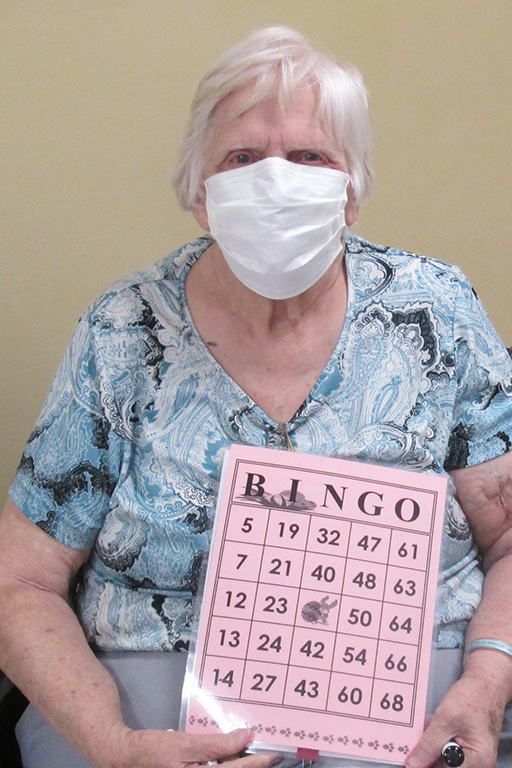 Life Care Center of Wilbraham, Massachusetts, celebrated Easter on Good Friday with a special bingo game. Residents won double prizes for each game (with Easter-themed cards, of course!), and winners also won a Bunny Buddy of their own.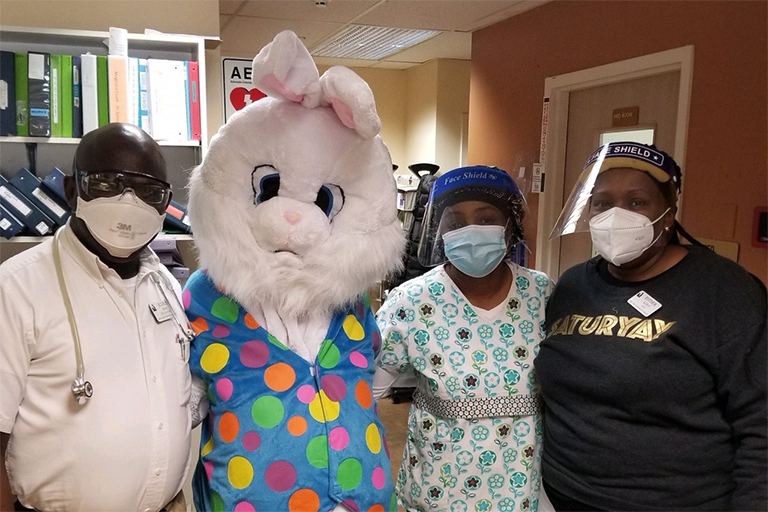 At Life Care Center of Auburn, Massachusetts, the Easter Bunny paid a visit. He danced inside with the residents and was spotted outside giving candy-filled eggs to families who stopped by.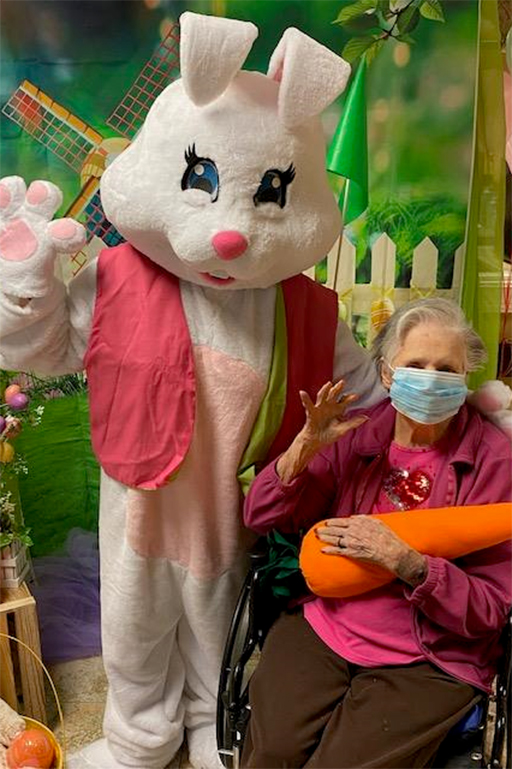 Residents at Life Care Center of Punta Gorda, Florida, enjoyed Easter week by taking pictures with the Easter Bunny, taking part in an egg hunt, gardening in the facility's new raised gardens, making Easter baskets for their families and coloring eggs with whipped cream and food coloring. Several sponsors made the events possible, including Trilogy Home Health for providing the photo backdrop, Trinity Lutheran School for providing the eggs to hide for the hunt and Sacred Heart Catholic Church for providing the garden beds.
The Easter Bunny also hopped by Life Care Center of New Port Richey, Florida, and handed out refreshments and eggs that the residents had colored on Good Friday. And at Life Care Center of Gray, Tennessee, residents dyed eggs and had an egg hunt, games and prizes.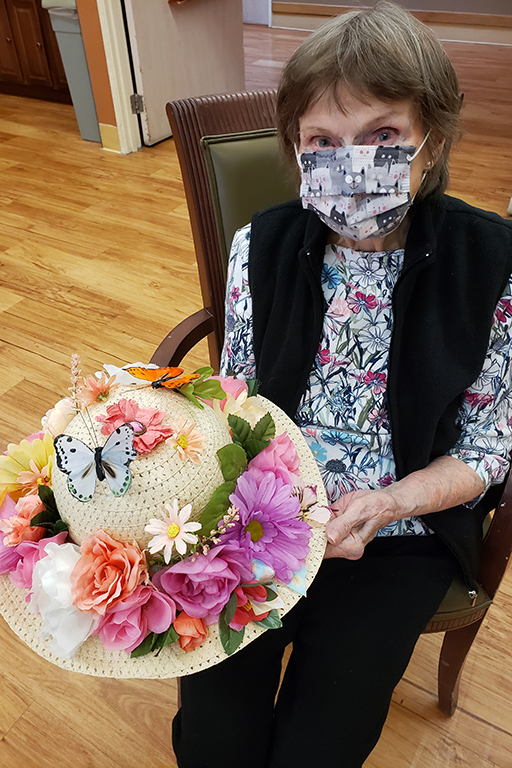 Lady residents at Life Care Center of Kirkland, Washington, made their own Easter bonnets for a craft. The in-house TV channel broadcast "Easter Parade," and residents could also watch a performance of Handel's "Messiah" by the Westminster Chapel Choir. Associates brought around two Easter carts. One had diet-specific bags of Easter treats for all the residents, and the second one had four kinds of layered cakes the residents could choose from. Associates hid plastic eggs in the garden room for residents who wanted to hunt for eggs, and even staff got to put together their own Easter bags from a table of goodies to take home to their families.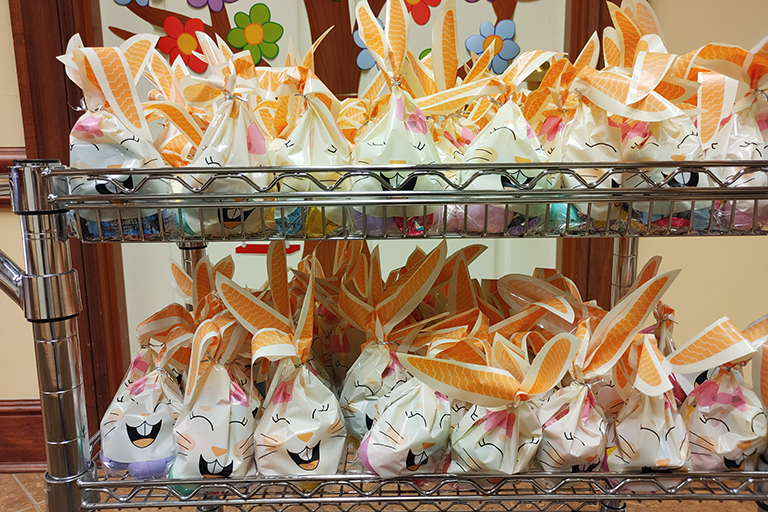 Residents at Life Care Center of Cape Girardeau, Missouri, enjoyed making Easter crafts and listening to music celebrating the resurrection of Jesus. "The Passion of the Christ" was available for those who wanted to watch it. Associates delivered Easter gift bags with Easter eggs and candy, and with beautiful weather, many of the residents spent some time outside in the sunshine.
Life Care Center of Attleboro, Massachusetts, held an Easter parade on Holy Saturday, with Susan Buebendorf, activities assistant, dressed up like the Easter Bunny. Families and associates adorned more than 20 vehicles with inflatable bunnies, chicks, decorated eggs and handmade signs with sentiments of cheer for their loved ones. On Easter Sunday, Morgan Dias, nurse, took a turn as the Easter Bunny and delivered treats to the residents.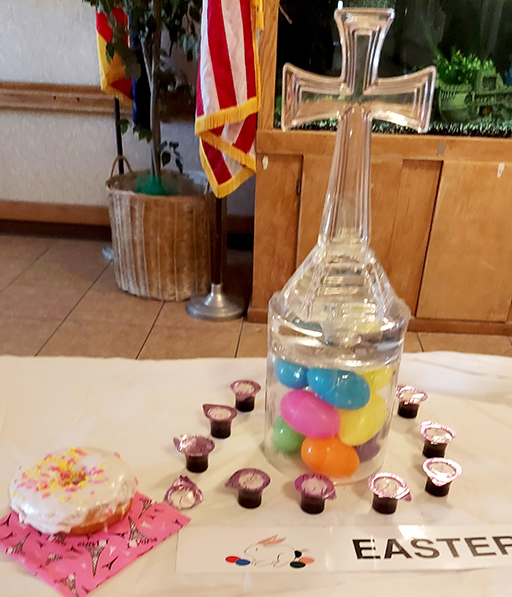 At Life Care Center of Sierra Vista, Arizona, Easter Sunday started with a communion service and a doughnut offered to all residents. Throughout the day, the Life Care in-house TV channel broadcast three word-for-word adaptations of the gospels of Matthew, Mark and John. The dietary department prepared a splendid Easter lunch with a choice of turkey or ham with all the trimmings. The Easter Bunny and members of the local VFW outdid themselves and brought basket stuffers for the residents. "It was a fantastic day," shared resident Dianne Dotson, who said she enjoyed watching the gospel films.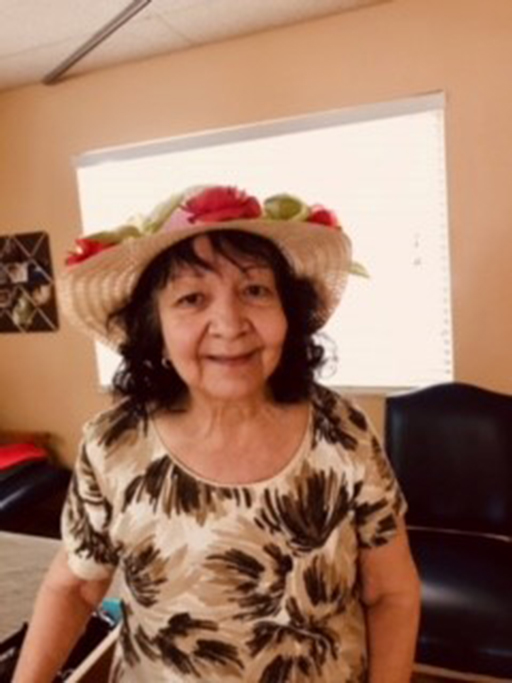 Residents at Life Care Center of Plano, Texas, enjoyed personally designing and decorating Easter hats with the help of Tannys Liggins, activity assistant, and a gathering with Easter treats.
And at Life Care Center of Blount County in Louisville, Tennessee, residents enjoyed homemade Easter basket door hangers, Easter cookies and Easter cards signed by the facilities' volunteers on Good Friday.