Heidi Pino, Life Care Public Relations
Life Care Centers of America recently announced the winners of its 2021 Fit For Life wellness contest.
Associates in every Life Care skilled nursing and rehab center, as well as the corporate offices, are encouraged to develop and track healthy habits. Associates can track their steps or healthy exercise activities such as swimming or biking, in addition to getting points for other wellness activities such as doctor checkups, dental cleanings, having a savings account, donating blood, recycling and even being a non-smoker.
The program has three tiers for different point levels – bronze, silver and gold. Each year, one winner in each level is chosen by a blind drawing.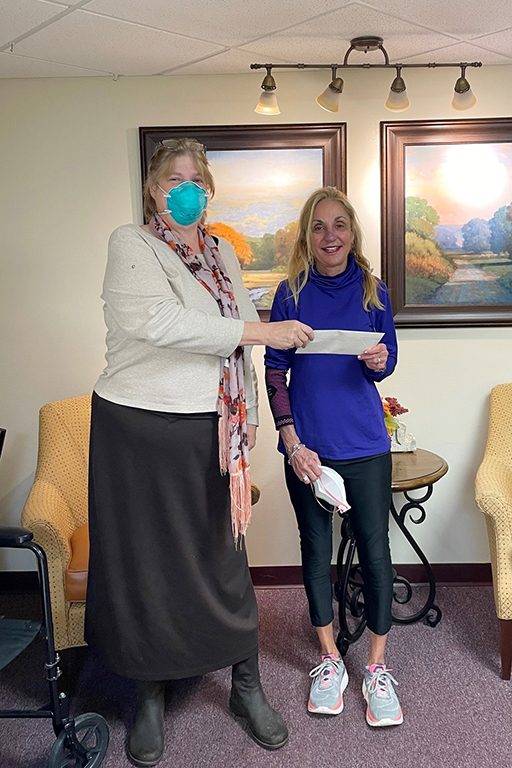 Catherine Laurienzo, activities assistant at Life Care Center of Banner Elk, North Carolina, won this year's Gold-level prize of $3,000 and three vacation days.
"It was kind of a surprise," said Catherine. "I felt like I accomplished something. I'm extremely active – my husband calls me the female Tom Brady."
It's no surprise that most of her points came from tracking her exercise. She also encourages other Life Care associates to participate, pointing out that many associates walk around the building all day, and those steps can earn them points to win prizes.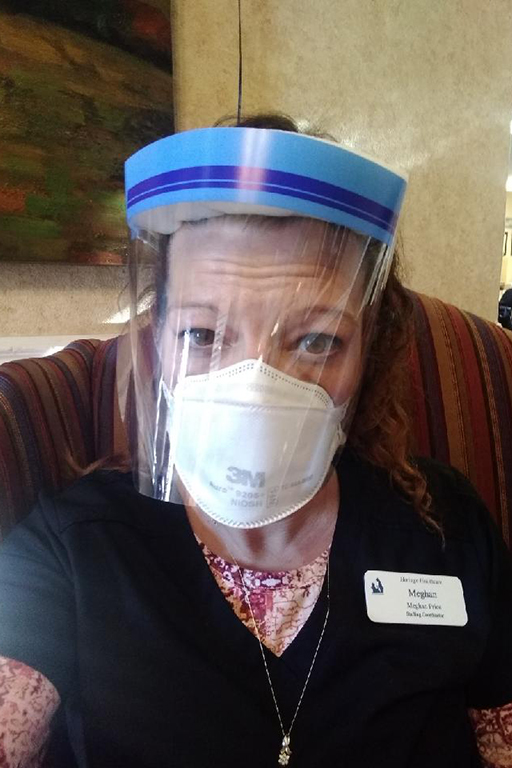 The recipient of the Silver-level prize, winning $2,000 and two vacation days, was Meghan Price, staff development coordinator at Heritage Healthcare in West Lafayette, Indiana.
"It was great, like getting karma back," Meghan said.
How did she earn most of her points?
"I mainly do steps with my FitBit watch because it's easy and I can load in several days at a time," Meghan shared.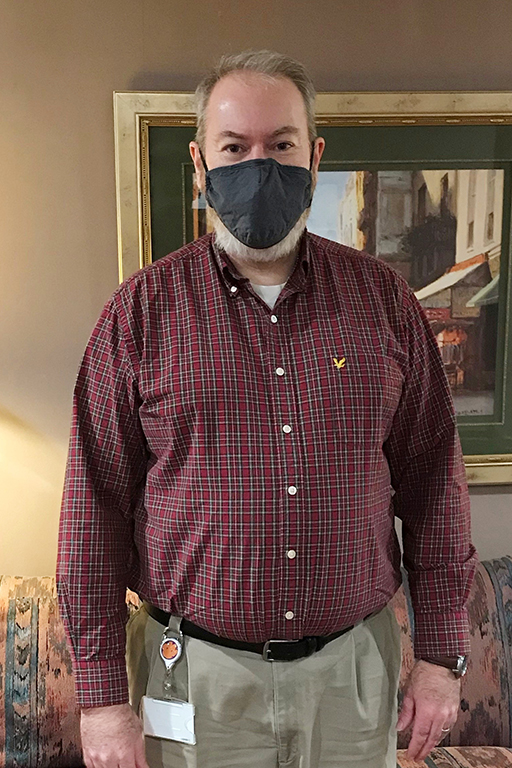 The Bronze-level winner was Greg Miles, accounting manager in Life Care's corporate Associate Benefit Trust department. Greg received $1,000 and one vacation day.
"It was exciting," Greg said about winning. "I'm usually one who doesn't win things."
As an accountant, Greg earned most of his points in the financial category.
"That's one thing that I like about the program," Greg said. "It's not just steps and exercise that's included.
Life Care congratulates its winners and all who participated in the Fit For Life wellness program throughout 2021!
The 2022 Fit For Life contest is underway, and associates can again win these cash and vacation prizes. Good luck to all our associates as they take steps toward health!