With quality care often comes commitment. This commitment reveals itself in many ways, from self-discipline and teamwork to careful attention and unwavering compassion. While we have many dedicated associates in our more than 200 facilities nationwide, some who have served for many years, there are a few who have shown themselves to be true timeless champions.
Below is a list of committed associates who have been with Life Care Centers of America for more than 40 years!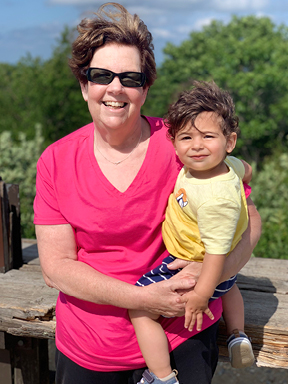 Donna Bisol, LPN at Life Care Center of Leominster
47 years with Life Care
Donna started working as a CNA when she was still in high school. One day at work, she noticed something concerning about a resident and reported it to her supervisor. Impressed by Donna's sharp eye, her supervisor encouraged her to become a nurse –– so she did. Donna returned to school, graduating as an LPN in 1978.
Throughout her 44 years working as a nurse, Donna has had many wonderful experiences with the residents and associates. But her favorite thing about her job is the excitement.
"Every day is a new adventure," she said. "It's never the same routine. You might think it might be, but it's not. It's never boring."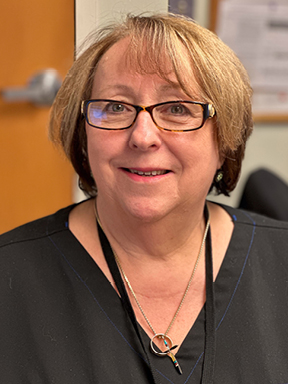 Nikki Mullaney, MDS Nurse at Life Care Center of Leominster
45 years with Life Care
Nikki joined the facility when it was called Fairlawn Nursing Home, before it became part of the Life Care family. She has spent most of her career working as a staff nurse, but recently, she transitioned to work as a minimum data set nurse.
When asked why she has stayed at Life Care so long, Nikki said, "Well, it's the people. I always felt like it was a family here."
Nikki's favorite part of being a nurse has been meeting and helping residents.
"Some of them have such good stories," she said. "I've made lifelong friends working here."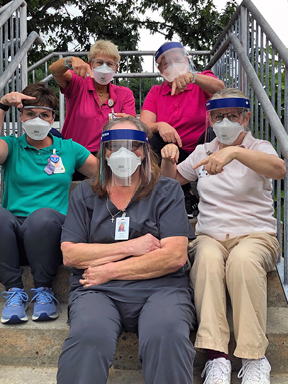 Brenda Briggs, Occupational Therapist Assistant at Hickory House Nursing Home

45 years with Life Care
Brenda started out as a CNA in 1977. After working in nursing for 20 years, she got a job in the facility's rehab department. Brenda is an occupational therapy aide, but she actually services the entire rehab department while also doing some nursing work and handling much of the scheduling.
"I like working in therapy, and I think that's why I never left, because I always liked my job here, and I didn't see a point in leaving," Brenda said. "I like helping people –– it satisfies me."
Brenda says she has learned a lot from her co-workers and supervisors over the years.
"You're constantly learning stuff here, because things change every day in the health field," she said. "I've learned a lot from all different types of people."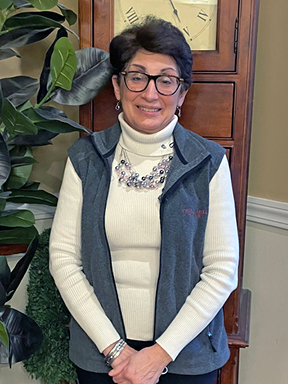 Pam Chin, Receptionist at Cherry Hill Manor
46 years with Life Care
Pam started working part time as a receptionist in 1977, when she was still in college. After graduating, she stayed on and took over the full-time role.
Pam's job is fast-paced, and she often assists other departments when they need help. She does everything from admissions and correspondence to helping residents find lost items. But her favorite part of her job is helping and interacting with people.
"I like dealing with people that come in, and problem-solving; sometimes it really goes a long way to do something that's really not a big deal, but to a family member coming in, it is an important thing," Pam said. "It is good to work with people."
When asked why she has stayed so long, Pam said she likes that her job is constantly changing and adapting and that she is always learning new things.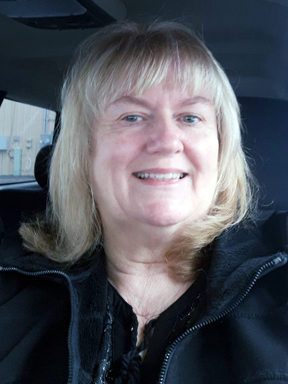 Linda Tomlinson, Certified Dietary Manager at Life Care Center of La Center
45 years with Life Care
Linda started working at the facility in 1977 as a nurse's aide, before it was part of the Life Care family. Then she transitioned to working in the kitchen as a dietary aide and eventually to her current position as a certified dietary manager.
"My favorite part of my job is the residents and working with them, talking to them. I wish I had more time to talk to them. That's really the best part."
If you are interested in joining the Life Care family, visit our Careers site here: https://lifecarecareers.com.