Heidi Pino, Life Care Public Relations
This Valentine's Day, we want to introduce you to some of the amazing couples who live – and work – at our Life Care centers around the country!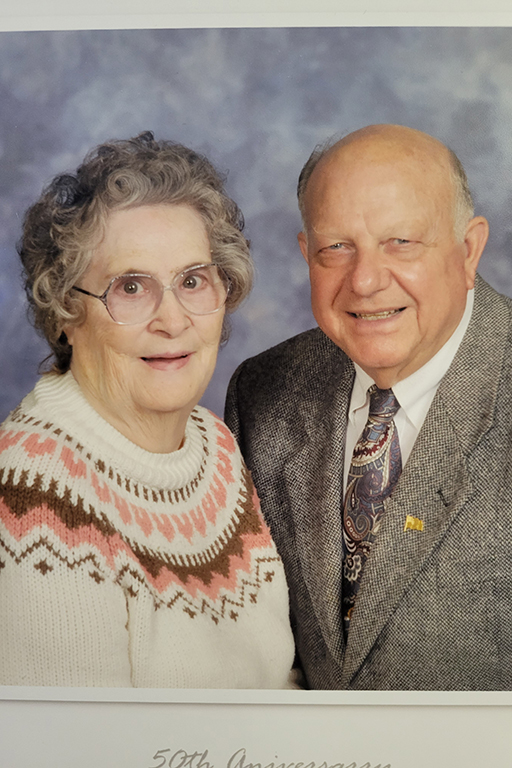 Eldon and Leah Grandstaff – residents at Life Care Center of Medina, Ohio
The Grindstaffs have been married for 62 years. They met in Washington, D.C. – Eldon was in the Army, and Leah was a secretary at the Masonic Temple. They settled down in North Ridgeville, Ohio, and had three children, but they also loved traveling and camping. They have been to 13 states in five weeks!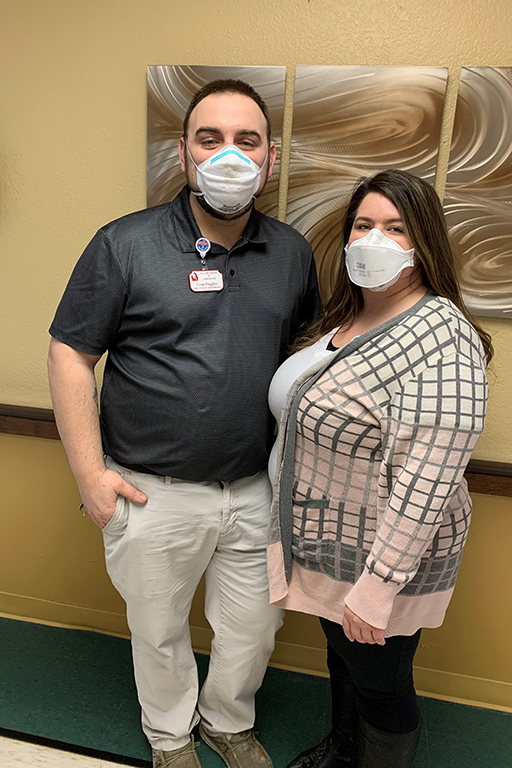 Evan and Jasmyne Hughes – associates at Life Care Center of Carrollton, Missouri
Evan is the maintenance director, and Jasmyne is the business development director at Life Care Center of Carrollton. They met in March 2018. Their first date was at a Chili's restaurant in Independence, Missouri, and it was love at first sight!
In May 2018, Evan proposed, and Jasmyne said yes! They married in September 2018. Evan and his sister are both ordained ministers, and his sister performed the ceremony.
The couple has now been married for four years and have a son named Beau, who is the light of their lives! They plan to celebrate many more years together!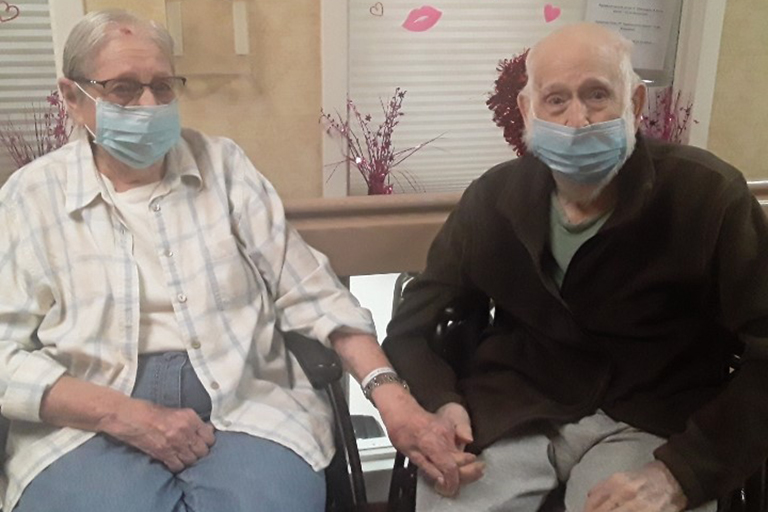 Frank "Doug" and Joan Johnson – residents at Life Care Center of Raynham, Massachusetts
The Johnsons have been married for 53 years. When Joan met Frank at the square-dancing club, she called him Doug because there was already a Frank there. Doug, in return, calls her Dear.
When they met in Avon, Massachusetts, dancing required holding hands. Sometimes Joan would have to remind Doug to let go because the music had stopped. She realized she was falling for him when one evening he didn't show up to dance. She watched the door for him until he finally came in, all dressed up. He had just come from a wake, but he couldn't miss dancing!
Two years later, Doug and Joan married. His hearing was starting to fail, so Joan told him, "I'll nudge you when it's time to say, 'I do.'"
Doug is still proud of Joan. She made all the square-dancing clothes, and Doug said, "They were amazing."
Joan lovingly recalls how handsome Doug looked in his black pants, white shirt and black string tie. She says his "warm eyes" still get to her after all these years.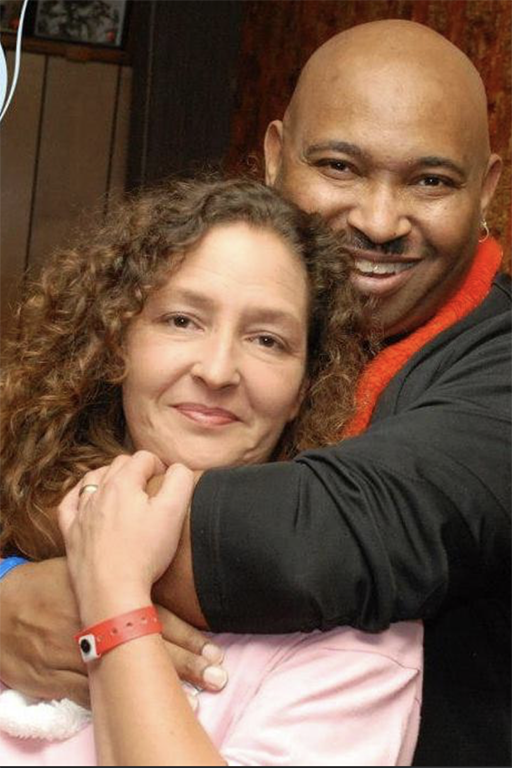 Jay and Gina Johnson – associates at Life Care Center of Seneca, Kansas
Jay and Gina are both licensed practical nurses at the facility. They met at another nursing home, which was Gina's first nursing job, where they were friends for six years before they started dating. They have been married for 14 years now. To this day, they are best friends and enjoy spending time together.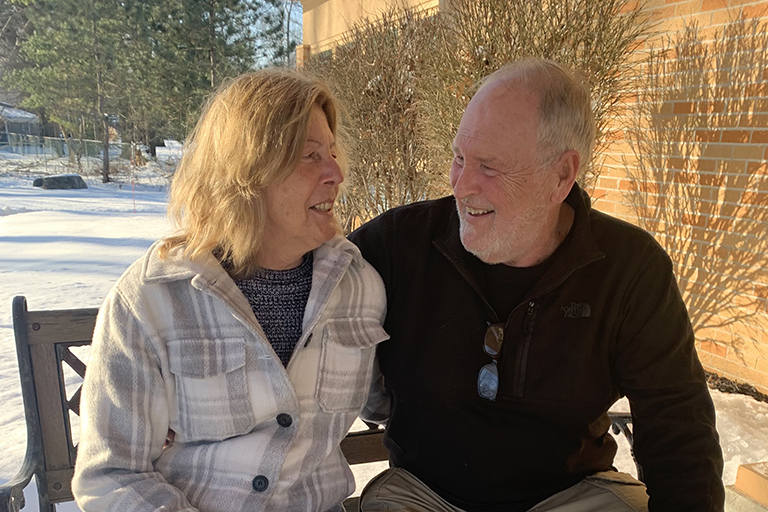 Curt and Sandy Martin – associates at Life Care Center of Westlake, Ohio
Curt is maintenance director and has worked at the facility for 19 years, and Sandy is a housekeeping assistant and has been an associate for 12 years. They have been married for 45 years and have three children and four grandchildren together.
Before Sandy came to Life Care, she ran her own daycare out of their home. She was looking for a change and decided to join the team at Westlake. They drive to and from work together every day and take time out of their busy days to eat lunch together. They say that working together has made their marriage stronger because they can directly understand the challenges and rewards that each other experience.
Sandy stated that the best part of working with her husband is that each time she hears his laugh or even his phone ringing, it brings her comfort. For his part, Curt shared that his favorite part is just seeing his wife at work every day: it gives him more time to enjoy being with her.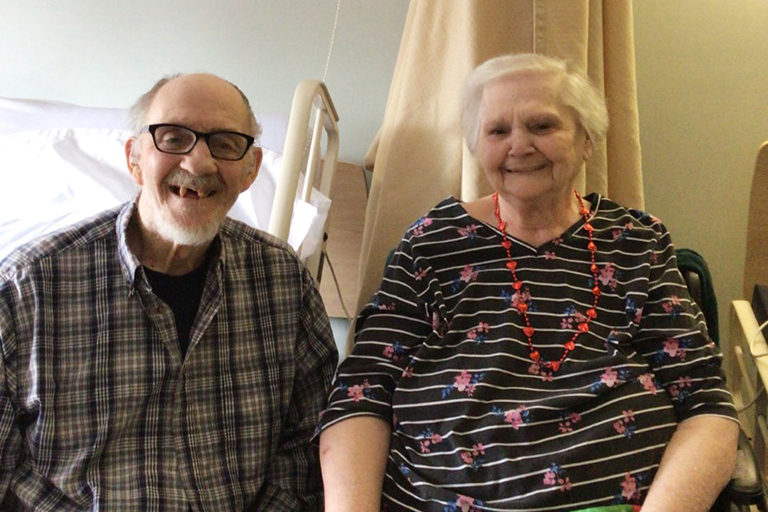 William and Patricia Mitchell – residents at Life Care Center of the North Shore in Lynn, Massachusetts
William and Patricia have been together since high school and "very happily married for 45 years." Bill proudly served in the Army for four years.
Some of their favorite activities when they were younger include attending open air theaters, especially the one in Revere, and boating. Pat and Bill have three loving children: Laurie, Sean and Raymond. When their children were young, they enjoyed spending time outside riding bikes and playing. The Mitchells also enjoyed taking their children apple and blueberry picking.
"The kids always ate more than they kept," they said.
The family enjoyed spending time on the boat together as well, which was always an adventure with three children. The couple came to Life Care Center of the North Shore together and now enjoy spending time watching television and attending activities together, where they have made many new friends.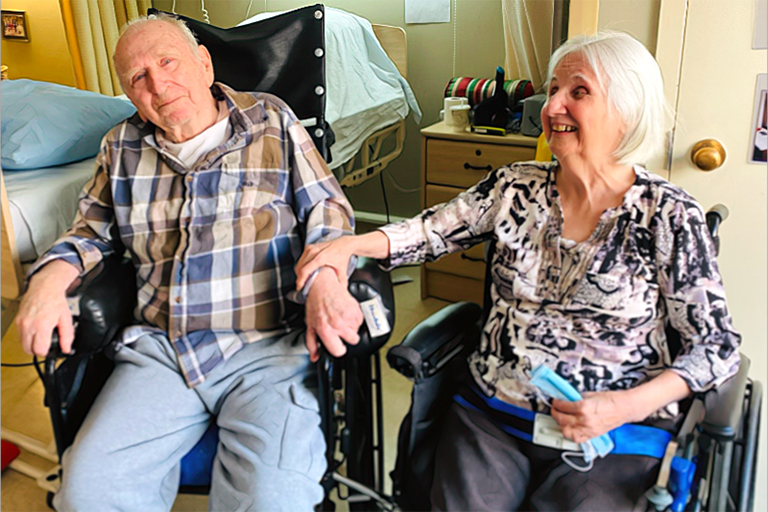 Harvey and Carol Noel – residents at Life Care Center of Nashoba Valley in Littleton, Massachusetts
Harvey and Carol have been married for 65 years and share a room at the facility. When COVID prevented communal dining, they arranged to eat together in their room with a makeshift dining table and bouquet of flowers.
When asked for the secret to the longevity of their relationship, Harvey replied, "We love each other – simple as that! Having Carol makes it so much easier to stay here. I love her with all my heart."
The couple's favorite memories are their multiple road trips across the country in their camper.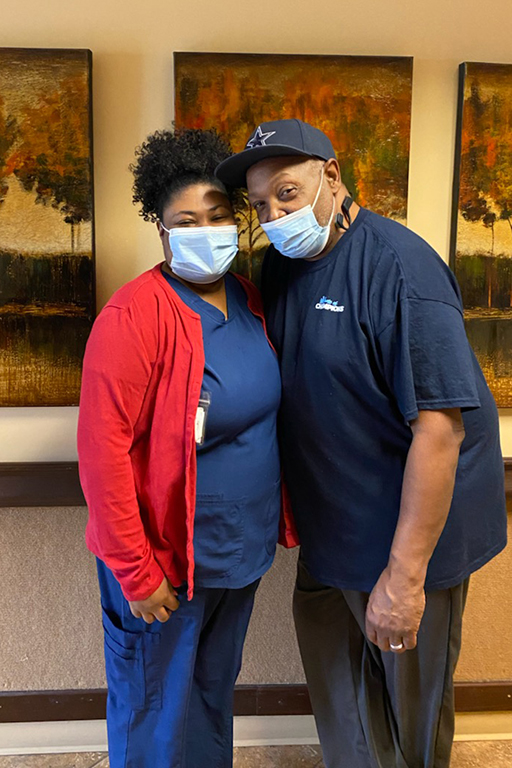 Michael and Teneshika Reviere – associates at Life Care Center of Ooltewah, Tennessee
Teneshika is Life Care Center of Ooltewah's director of central supply and has been working at the facility for seven years. Michael is a dietary associate and started at the facility one year ago.
The couple met at a different nursing facility and have been together for five years now. Michael makes sure Teneshika has a coffee and a kiss every day.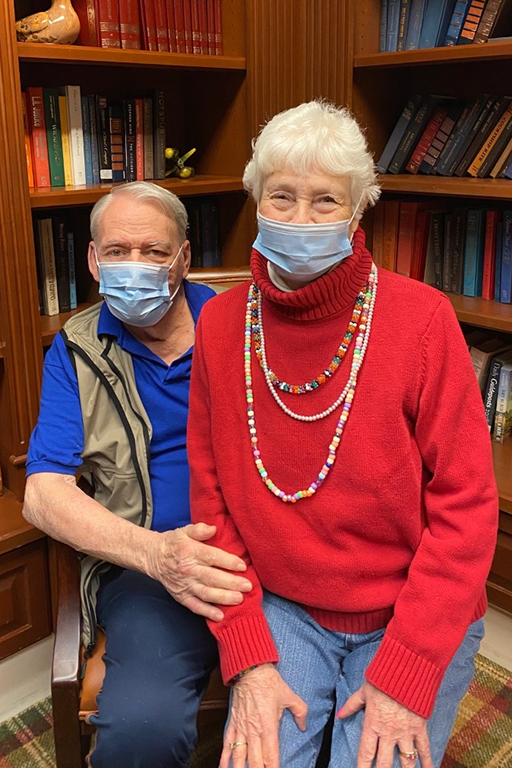 James and Edna "Eddie" Staudenmaier – residents at Life Care Center of Rhea County in Dayton, Tennessee
The Staudenmaiers have called Life Care Center of Rhea County home since fall 2020. They met in Colorado Springs in 1961 when they were both living in the same building. At the time, neither one of them wanted to marry, but they fell in love and started dating in 1962.
On the way back from a movie, Jim joked that maybe they should just get married. "Yeah, I guess we could," was Eddie's answer. Two months later, Jim bought an engagement ring. They married on June 15, 1963.
The couple has two children. They moved all over the United States for Jim's work and finally settled down in Tennessee to be close to their daughter.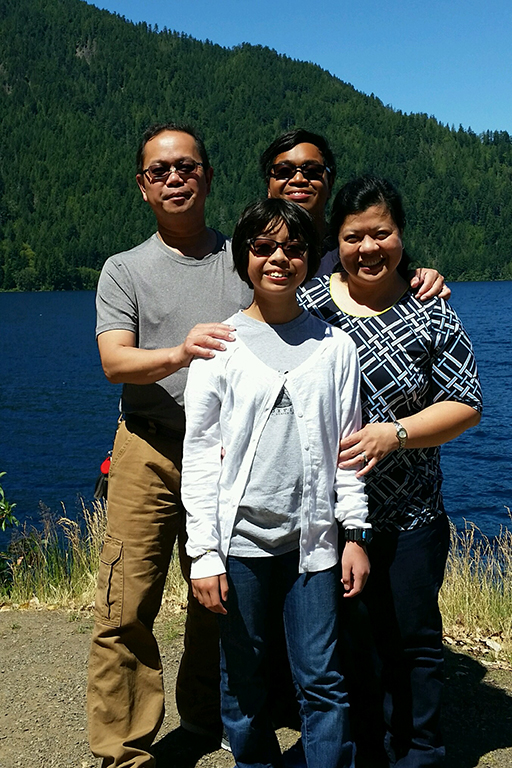 Rector and Gigi Suarez – associates at Westside Village Health Center in Indianapolis
Rector and Gigi are both doctors of physical therapy. Gigi has been at Westside for a total of 18 and a half years, and Rector has been working PRN for years but has been more consistent over the past two years. They have been married for 22 years.
The Suarezes met at church. They have two children, Josiah and Rebecca.
"Working with geriatric most of our careers has significantly impacted our lives," Rector and Gigi wrote together. "Assisting the elderly to achieve and maintain their highest level of function is very fulfilling, and we have learned a lot from all the interactions and experiences throughout the years."