Heidi Pino, Life Care Public Relations
On Oct. 1, 2020, Life Care Center of Copper Basin in Ducktown, Tennessee, began outdoor family visits.
The facility had been closed to face-to-face visits other than window visits since March per CDC, state and local COVID-19 precautions.
Four families visited on that first day in the facility's beautiful outdoor patio area, equipped with Plexiglass booths. Guests must follow Tennessee's rules for visitation: undergoing a series of screening questions, having their temperature checked, wearing a face mask and shield, maintaining at least 6 feet of distance and keeping their visits to 30 minutes each. An associate monitors each visit to ensure guidelines are followed. After each visit, the area is cleaned and sanitized, with at least 30 minutes in between visits.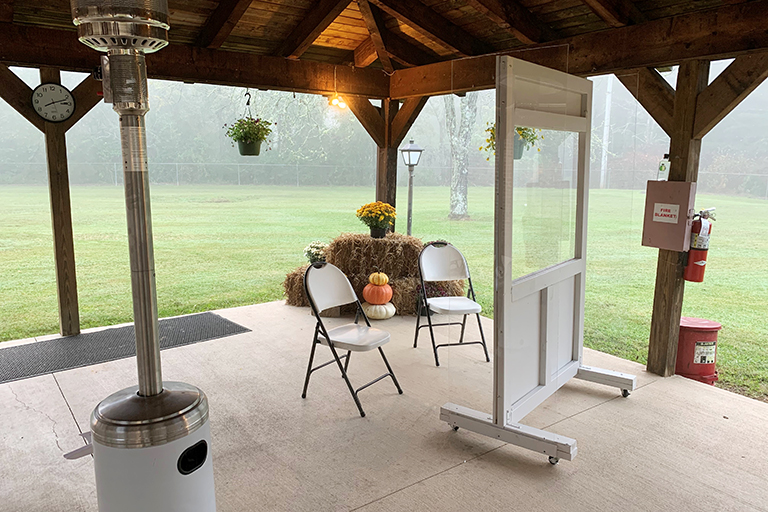 Resident Irene Crews was one of the excited residents to get to visit that first day with the daughter, Jenna Chastain.
"I had a wonderful visit," said Irene. "Thanks to the staff for their hard work to make it happen."