This year, the pandemic and social distancing changed how many people around the world celebrated Mother's Day, and Life Care's residents are no exception.
Although residents' families couldn't come in the buildings due to visitor restrictions, associates around the country made sure the residents in our facilities, and especially the mothers, felt loved and appreciated.
Up and down the halls of our facilities, residents chatted with their families on the phone or on video calls, many times assisted by our dedicated associates.
But that was just the beginning. Here are some of the other creative ways Life Care centers celebrated this treasured holiday.
Associates at Life Care Center of Paradise Valley in Phoenix, Arizona, delivered a rose to all the mom residents and shared a fancy cake with all the residents who could have some, mothers or not.
Life Care Center of Blount County in Louisville, Tennessee, presented the mother residents with roses and encouraged its usual volunteers to write Mother's Day cards for the residents. "Our patients loved having something pretty to brighten up their rooms," said Rachel Hart, activity director.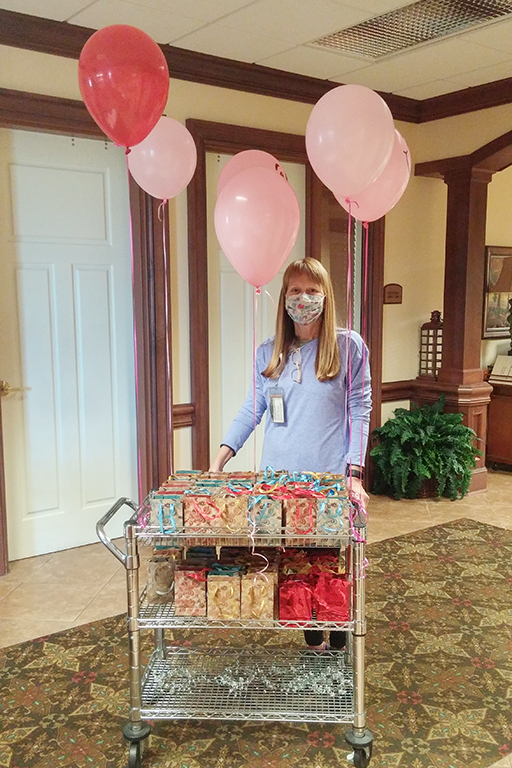 At Life Care Center of Cape Girardeau, Missouri, the activities department presented each resident mom with a Mother's Day gift bag. Families dropped off cards, gifts and flowers at the front door for associates to deliver to their loved ones, and associates delivered bowls of ice cream to resident rooms for a sweet celebration.
At Life Care Center of Columbia, Tennessee, the sweet treats were doughnuts, and at Rivergate Health Care Center in Riverview, Michigan, residents were treated to chocolate-covered strawberries and virgin strawberry daquiris.
Life Care Center of South Hill in Puyallup, Washington, provided gift bags for mother residents that included hand lotion, tissues and a greeting card. Kristie Marcotte, a volunteer, created each unique card by hand.
On the flip side, it was the residents at Life Care Center of New Port Richey, Florida, who were the ones getting crafty. They worked all week making signs and cards for their loved ones, and they planted flowers in decorated flowerpots. "On Sunday, the activity team came in and hung all the signs outside their windows with their cards and flowers for their families to stop by and see them," said Denise Hoban, activity director. Residents also got cupcakes and flowers of their own.
Associates at The Heritage Center in Morristown, Tennessee, dressed up some carts and did a mobile tea party from room to room for all the lady residents. Included on the menu were mini sandwiches, cinnamon rolls, brownies, strawberries, lemonade and specialty fruit iced tea. Associates also handed out carnations to all the ladies, which was a big hit!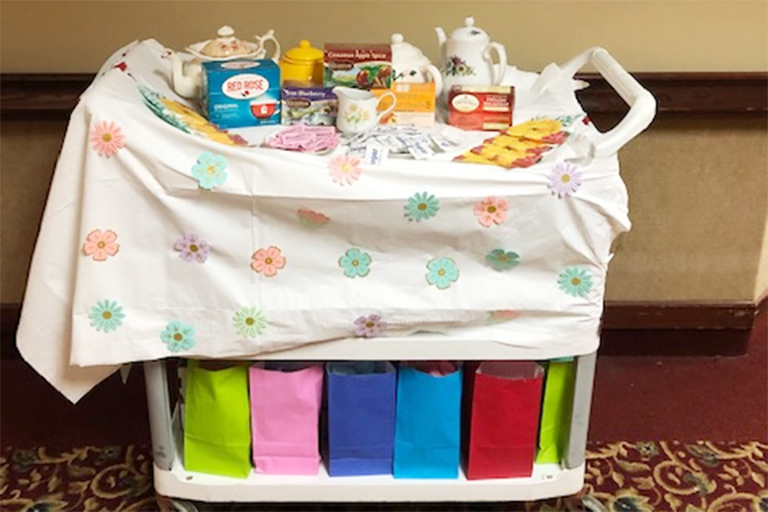 Life Care Center of Nashoba Valley in Littleton, Massachusetts, also did a traveling tea cart, though theirs included a variety of hot teas. The dietary team made up individual treat boxes for each resident and a beautiful dessert display for associates to thank them for their dedication and hard work.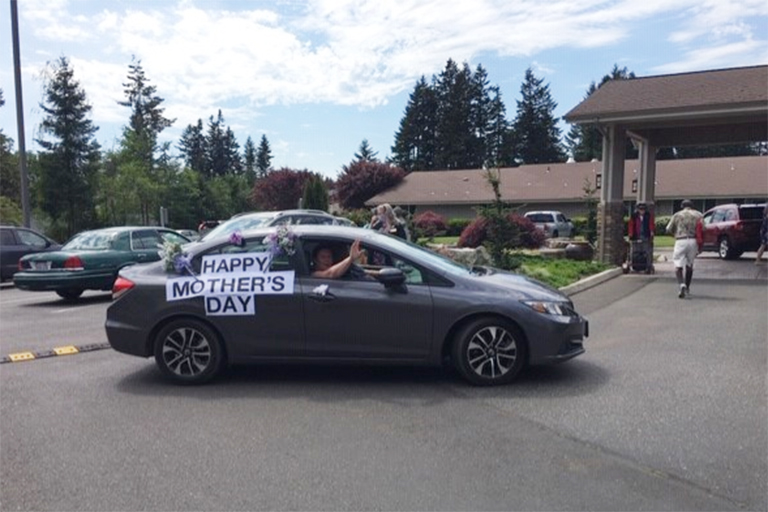 Across the country in Gig Harbor, Washington, Cottesmore of Life Care residents had all their windows painted with flowers, rainbows, hearts and other cheerful decorations. The Friday before Mother's Day, associates gave hand massages to the resident mothers and hung butterfly windchimes. On Sunday, the facility held a Mother's Day parade in which residents' family members and other community members drove around the building in decorated cars so residents could see them from their windows. "The residents are still talking about how much they loved it," said Pamela Shelton, activity director. "One of our CNAs volunteered to sing to our residents after the parade, and what a voice she has!"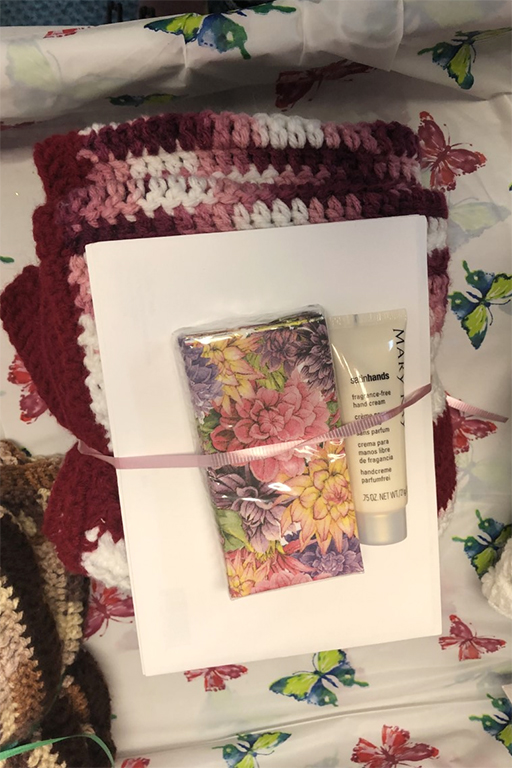 Each mother resident at Columbine Manor Care Center in Salida, Colorado, received a gift bag containing an afghan blanket, Mary Kay lotion, designer tissue and a card. "We decorated the cart and delivered them door to door," said Courtney Price, activity director. "In anticipation of lots of window visits, we hung potted flowers in the courtyard near windows, arranged chairs for seating near windows and planted three new small gardens – one of veggies, one of herbs and the last of flowers also near resident windows."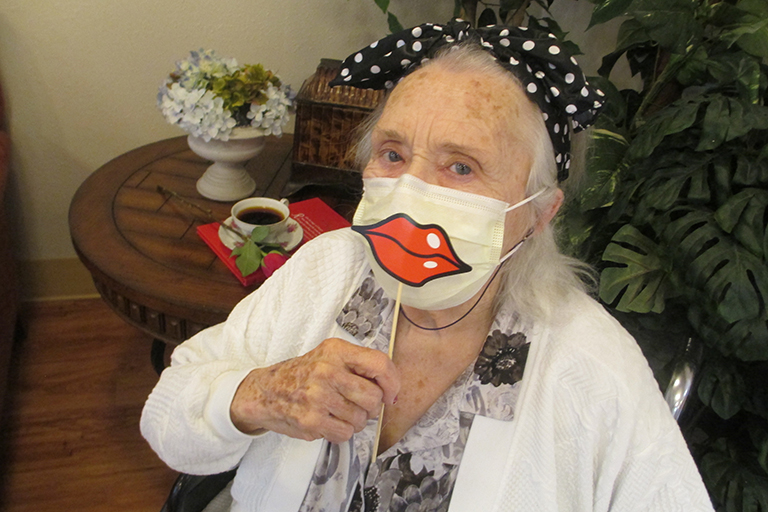 Life Care Center of Kirkland, Washington, residents took fun pictures. Mothers received a beaded bracelet and got to select their beads off a traveling cart. "Each bracelet was a one-of-a-kind creation," said Linda Svonavec, activity director. "In the afternoon, we watched a Tony Bennett live concert on our in-house channel and served strawberry layer cake to each mother in a clear plastic container. Each mother received a homemade floral corsage attached to the outside of the container."
At Rivergate Terrace in Riverview, Michigan, activity associates and social workers came to the building to celebrate the occasion by handing out more than 113 flowers to all the female residents.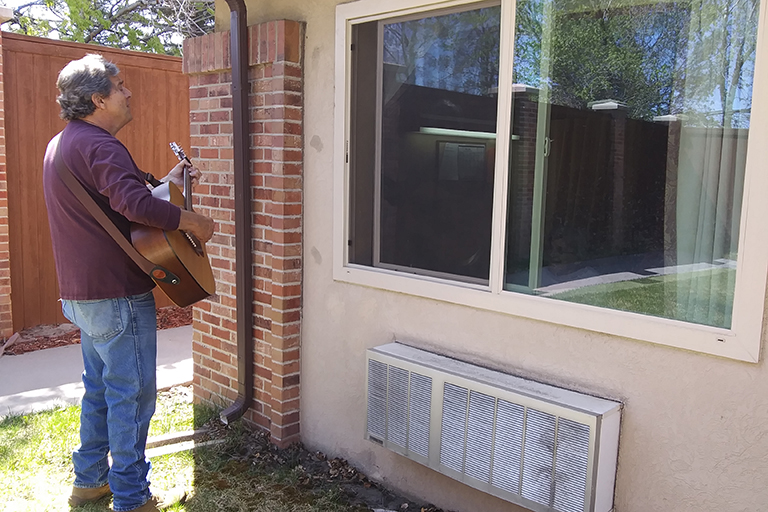 Finally, at Garden Terrace Alzheimer's Center of Excellence in Aurora, Colorado, one of the residents' favorite singers, Bill Sucke, came to share his talents. He serenaded all of the mothers at their windows while the recreation staff passed out roses.