Heidi Pino, Life Care Public Relations
On Nov. 2, 2020, Life Care Center of Auburn, Massachusetts, held a memorial service for the lives lost during the building's COVID-19 outbreak in May and June.
Families were invited to come and strategically park in the parking lot to see the facility's tree with the memorial plaque. Associates broadcast the service on a short-range FM radio frequency for families to listen in their cars.
As associates called out the names of those lost, families came and placed flowers at the base of the memorial.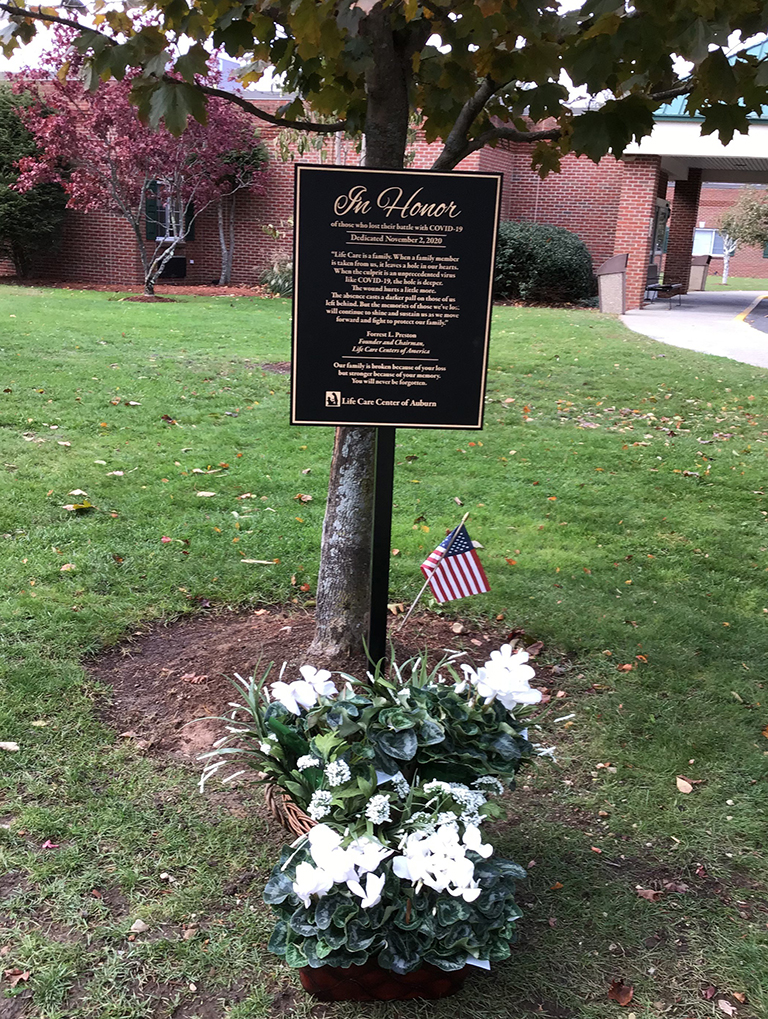 Father Fred Fraini shared a reflection and prayer, and attendees sang hymns. Multiple associates participated and placed flowers in front of the memorial for those whose families were not in attendance.
"This service was important not only to our families but also to the staff," said Carrie Cross, admissions director. "It gave us a chance to see some of the families we never got to say our condolences to. These residents were our family too. Their families were extensions of our own. I have worked here for 25 years and have never seen the devastation endured by an entire community as what was thrown at us from COVID-19. We feel honored and blessed to be allowed to care for those who needed us."