Heidi Pino, Life Care Public Relations
Life Care recently presented its Whatever It Takes Champions Awards for the 4th Quarter of 2021.
Each quarterly winner is chosen from the monthly Whatever It Takes Champions during that quarter. One per division is chosen and awarded with $250. Congratulations to each of these Champions of Care for the amazing job they have done in caring for our residents!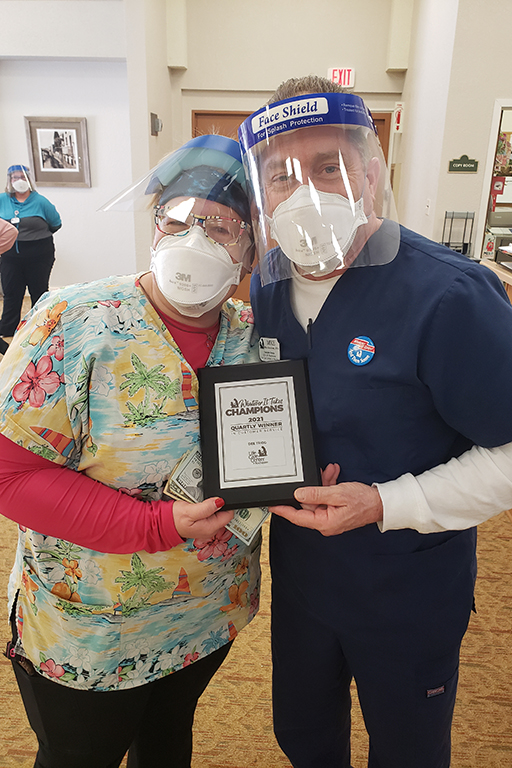 Central Division - Dominea "Dee" Trigg, certified nursing assistant at Life Care Center of Rochester, Indiana
Dee was recognized for coming in on her day off to sit with a resident who seemed like he was passing away. She held his hand and sang to him.
"She stayed in his room for what seemed like most of the day," said Kathrine Thomas, activity director, who nominated Dee. "Singing is very important to this specific resident, and Dominea knew that. I thought it was very thoughtful of her to comfort him in that way."
Dee shared, "I am so very thankful for the award, but it takes all of us working together to make everything work out like it should."
Eastern Division – Sue Thompson, cook at Life Care Center of Hixson, Tennessee
Sue donated two hand-sewn quilts that took about 100 hours to make. She gave them to the facility to sell for fundraisers, with proceeds from the first quilt going to put a new oven in the activities room and proceeds from the second quilt going to the facility's fundraising fo cancer support
"I just like to do what I can for people with cancer," said Thompson. "My mother passed away five years ago from cancer, and when the opportunity strikes, I like to do what I can."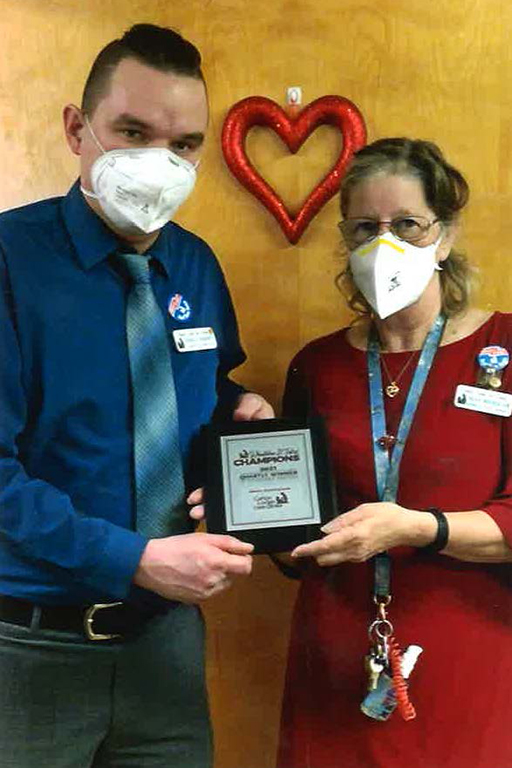 Mountain States Division – Grace Mouriquand, business office manager at Cañon Lodge Care Center in Cañon City, Colorado
Grace has been with the facility for more than 14 years and is known for her enthusiasm. She answers call lights even though that is not her job, and she organizes all the fundraising projects at the facility for the Alzheimer's Association annual walk and for Operation Christmas Child. She purchases snacks for the facility store that are sold to raise money for staff appreciation events. She even plants flowers and vegetables at the facility and weeds them.
"I feel truly honored to have gotten this award," said Grace. "It is a privilege working at Cañon Lodge. I enjoy being on the team and doing whatever I can to make the residents' and associates' lives brighter."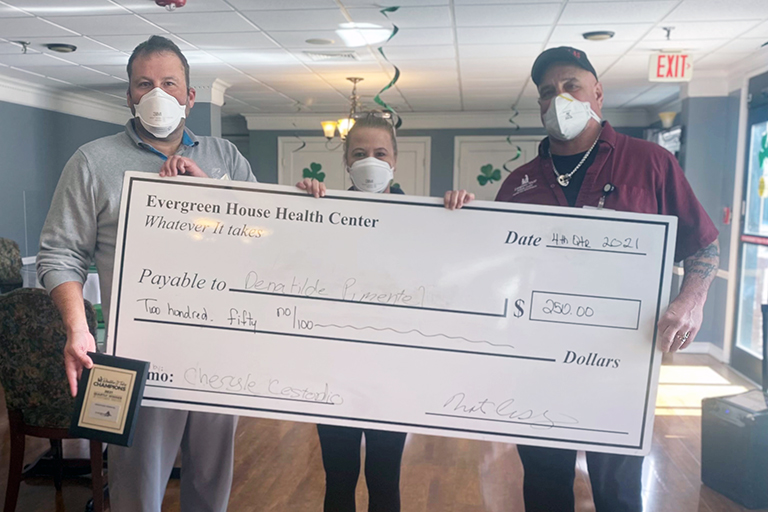 Northeast Division – Denatilde "Dena" Pimentel, housekeeping assistant at Evergreen House Health Center in East Providence, Rhode Island
When a resident at the facility needed to move rooms for medical reasons and didn't want to, Dena came to the rescue. The resident spoke Spanish, and Dena stopped what she was doing to translate for the resident so he could understand the reasons behind the move. She calmed him down and promised to come and see him every day even when he was on the other side of the building. He agreed to move, and she kept her promise of visiting.
"What a surprise this was for me!" Dena said. "I never expected to get an award. I love our residents – whatever I can do to make their lives easier, I will."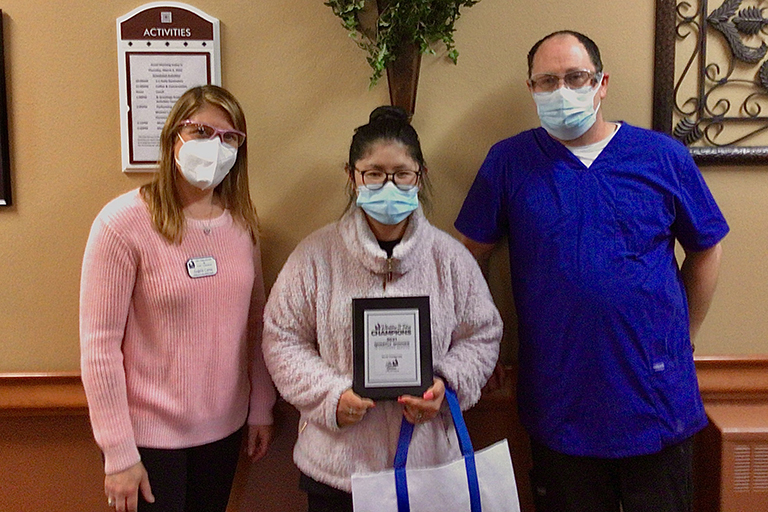 Northwest Division – Ellie Thornton, cook and dietary aide at Life Care Center of Port Townsend, Washington
When the dietary manager was unable to get to work due to snow and ice, Ellie volunteered to come in and take care of the cooking and kitchen work. She has also helped residents with care needs.
Ellie shared, "It was a special experience to win the award and an honor to be recognized for my hard work."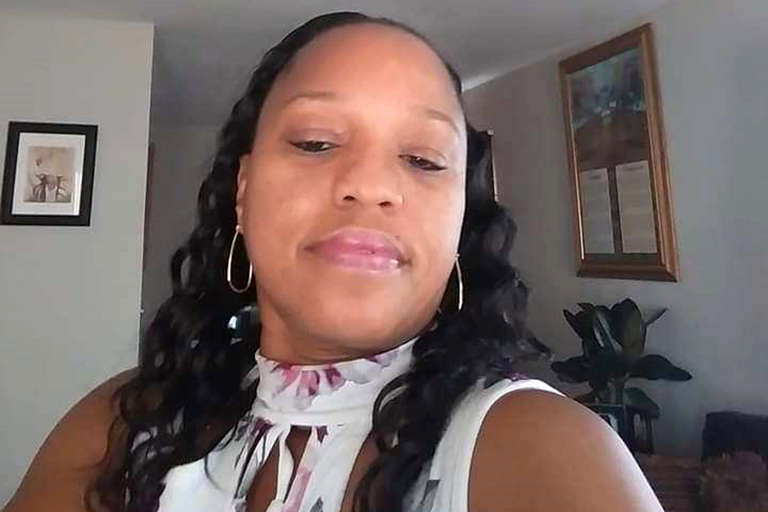 Southeast Division – Roslin Simmons, a dietary aide at Life Care Center of Jacksonville, Florida
Roslin filled in when there was no dietary manager to assist with printing menus, ordering food and working with scheduling and training.
Roslin shared, "It felt good that all my hard work was noticed. It was a team effort, but it feels good to be recognized. I am happy that I was able to provide a service for my residents."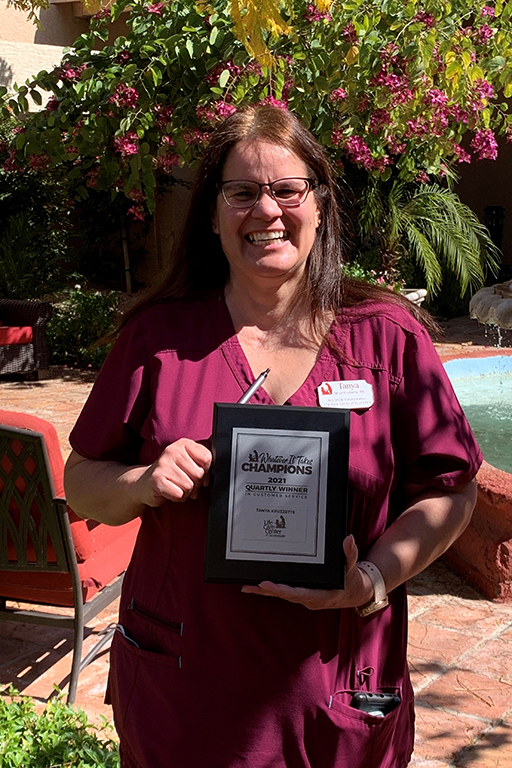 Southwest Division – Tanya Kruzzette, MDS coordinator at Life Care Center of Scottsdale, Arizona
With a commute of an hour and a half each way, Tanya is still always on time. Last year, she filled in for case management for several months as the nurse representative, often attending extra meetings. She has filled in as a floor nurse on weekends as well.
"I am astounded that I was even nominated, let alone won," Tanya shared. "No matter what life throws at me, I never want to let my team down! That they think so much of me warms my heart. This is probably one of the proudest moments in my life!"