Born on Nov. 28, 1957 – Thanksgiving Day in Philadelphia, Pennsylvania – Audrey Kinsella's father affectionately nicknamed her his "Little Turkey."
"My mother likes to tell the story that she was going to take the turkey out of the oven when she went into labor with me," said Audrey. "Which, of course, wasn't true. I was born at two o'clock in the morning!"
Audrey was raised with a tight-knit family and grew up with her mother, father, sister and grandfather in the house together.
At the age of 17, Audrey left home and went to Vermont, where she worked on a farm making maple syrup.
"That was really difficult," said Audrey. "They called it the 'Sugar Shack.' It was 40 degrees outside and 140 degrees inside the shack where we made the syrup. Making syrup is [very tedious] and you must watch it and make sure that it doesn't burn. I didn't know much about it when I started, but I had to learn really fast!"
She then moved to Alberta, Canada, where she attended the BANFF School of the Fine Arts. It was there that she was awarded two scholarships for creative writing two years in a row. Additionally, Audrey attended Memorial University, where she earned her master's degree in English literature and Trent University, in Ontario, Canada, where she earned a B.A. in English in Canadian studies.
Audrey married her husband in Canada, and together they had a son named Michael Kinsella. She then attended Simmons College in Boston and earned a master's degree in library sciences.
As a medical research librarian and author, Audrey has published more than 150 articles and six books. She also holds an executive certificate in home modification and planning for the aged and disabled, received from the Andrus Gerontology Center at the University of Southern California. Her studies centered around the development of telemedicine and the benefits that it has for patients.
"I have really been a writer ever since I could write," said Audrey. "I've been doing it for a long time. When I first started working in telemedicine, nobody knew what it was. And now, it's become so clear. You can just call doctors and visit over the phone. It is incredible! When I was studying hospice care, I learned that when you're in Vermont in the country, it might take a [doctor] six months to see someone because of the transportation required to get out there. But now, a nurse or a doctor can see you and [monitor your health via video]!"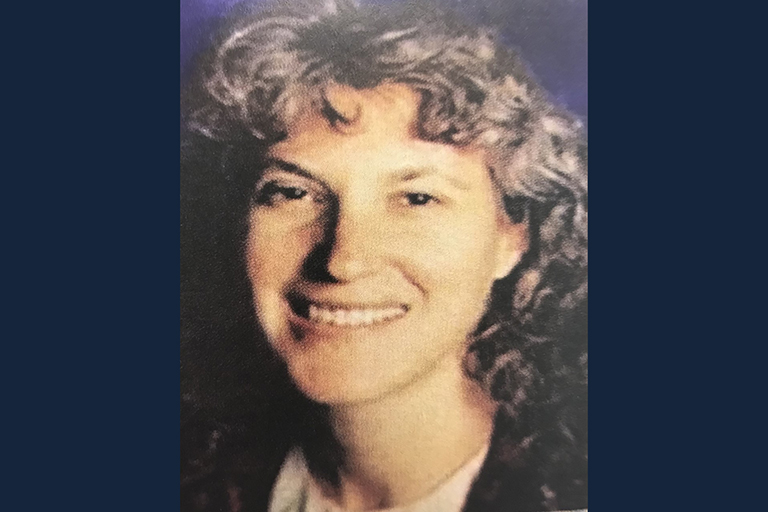 At age 25, Audrey was diagnosed with multiple sclerosis. But the challenges that she faced with her diagnosis only gave her greater understanding of the topics she researched and wrote about.
"I found it was difficult," said Audrey. "Even though I was active, I was tripping all the time. It took a long time, but the worst part was that it took me so long to get diagnosed because they didn't know what I had. The main thing [I wanted to do] was spread the information that I learned through my studies in telehealth. One of the things I really focused on was chronic diseases and how the [implementation of telehealth] could improve treatments for [those diseases] by treating patients more frequently over video. So many people think that it's so complicated [to use technology]. People just have to be shown how to use it!"
Audrey wrote the Home Care Technology newsletter for 20 years and has published both articles and books on telecommunications and how it benefits the elderly and disabled.
"I love writing for seniors and giving them a better voice in their community," said Audrey.
Today, she continues to write freelance articles with the topic of telehealth and geriatric medicine for Home Telepath Planning Services and has been the lead research director and writer for "Information for Tomorrow" since 1995.
As passionate as Audrey is about writing, she is also just as passionate about cultivating a desire to read and learn in younger generations. She was very involved in her community and hosted book clubs for children of all ages at the library she worked at in Boston. She has also written one children's book titled, "Dingle: The Helpful Ice Cream Cone Delivery Dog."
"I had the idea to write it when I was in North Carolina," said Audrey. "I met a man with a dog named Dingle, which I thought was kind of weird. But I learned [the dog was] actually [named after] a place in Ireland that he had come from! I wrote about how the dog carried a backpack full of ice cream to share with other people."
Audrey's favorite pastime is spending time outdoors. She is most proud of raising her son and earning her college degrees, and she plans to continue writing articles and stories to express her love of writing.