By Kari Gunning, activity director
On a very beautiful evening, June 4, 2020, Cañon Lodge Care Center participated in a parade, shared with other nursing homes in Cañon City, Colorado.
This was organized to honor our residents in the "Stay Safe, Stay Strong, Stay at Home, and We Miss You" parade. Families were invited to decorate their vehicles and parade past the nursing homes honking and waving to their loved ones. Staff also participated and decorated cars and facility vehicles.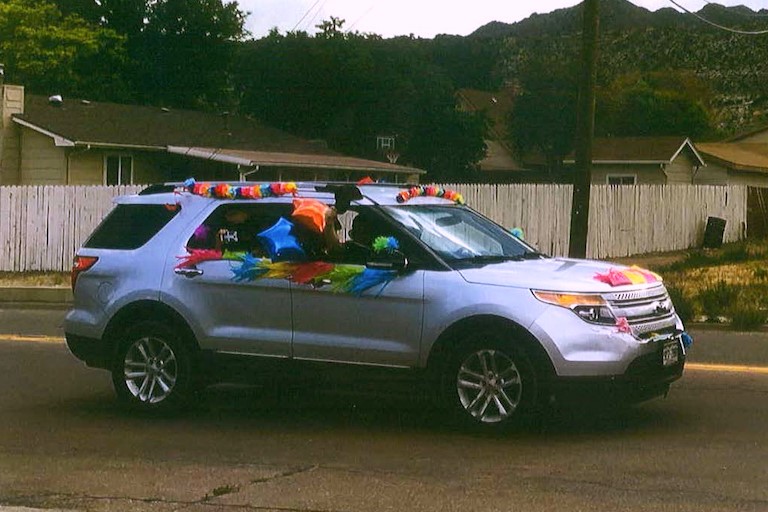 Cañon Lodge Care Center had 28 residents outside, socially distanced and wearing masks for their safety to enjoy the parade. It was an amazing turnout, and several cars drove by more than once to let their loved ones know they are loved and missed.
The residents enjoyed the attention and activities.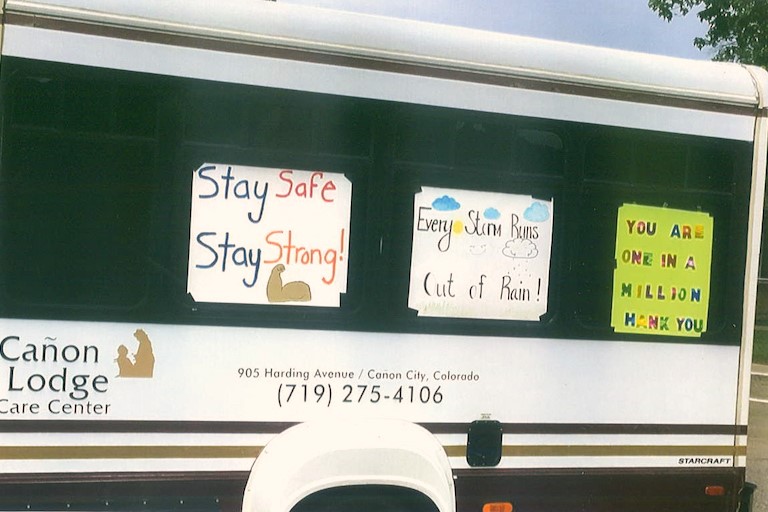 One resident, Cheryl Deneen, stated, "I was not going to go out but decided to go and was so glad I did. Everyone was honoring us and hollering for us, and I really enjoyed it."