By Katherine Olson and Carol Brown
On Aug. 20, 2020, Life Care Center of Port Townsend, Washington, hosted an outdoor wedding for one of our long-term employees.
Deborah Bezona, central supply director, has worked with Life Care Center of Port Townsend for 12 years and is known by her coworkers as Debbie B. This summer she was proposed to by Thomas Smith, her high school sweetheart. Due to their long-term relationship, they didn't want to wait until the restrictions of COVID-19 were lifted to have a small ceremony.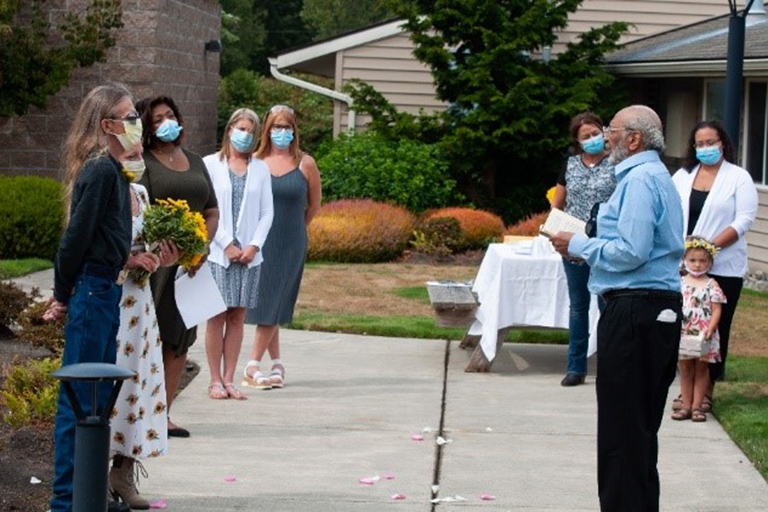 Debbie went to Angela Cerna, our executive director, and asked for permission to have a small ceremony on the outdoor patio after her workday. She then asked Carol Brown, social worker, if her husband, who is a local pastor, would officiate the ceremony.
Word quickly spread throughout the building of the pending nuptials, and within days, the staff teamed together to turn the back patio into a dream wedding venue. Sunflowers on the wedding dress became the theme. Decorations were ordered, which included a bouquet of sunflowers, sunflowers for Debbie's hair and a sunflower-themed wedding cake.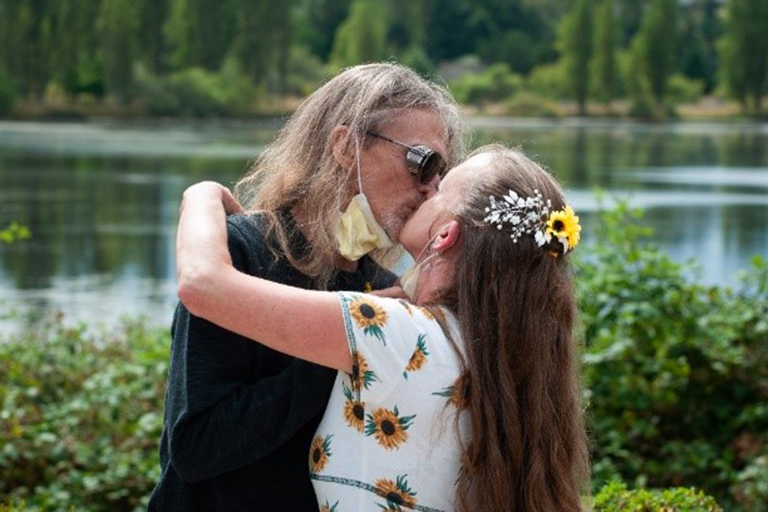 Residents and associates lined the windows to witness the couples' wedding. The small wedding became slightly larger as the entire building watched with accompanying tears and laughter as Debbie and Tom exchanged vows before God.
It was a beautiful moment as COVID-19 was forgotten and we all watched two hearts become one.