Penny Schultz, accounts payable specialist in Life Care's corporate Treasury department, recently had the privilege of helping with an event at Life Care Center of Crossville, Tennessee.
The facility held a social distancing parade on June 26, 2020, for residents and their families. Penny's sister-in-law was a resident there on the secure Alzheimer's unit, and Penny had the unique opportunity as a Life Care associate to put on her mask and join the Crossville team in assisting with the parade.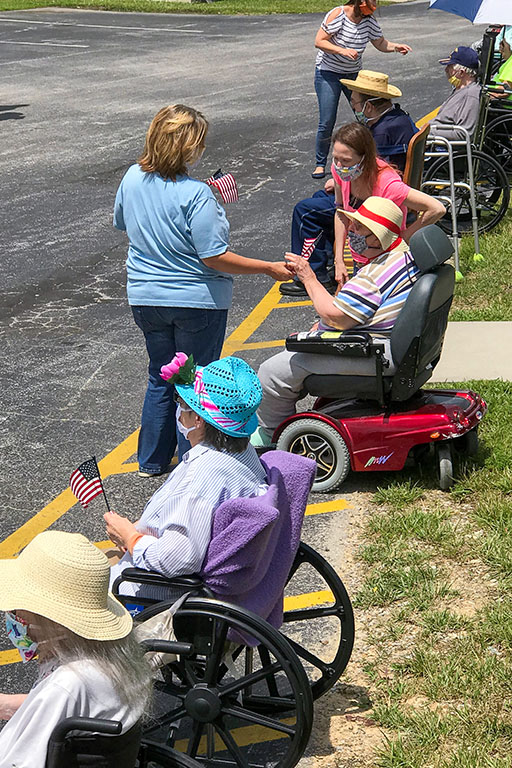 "I was able to go into the facility and help with getting the residents out before and back in after the parade," Penny shared. "What an honor it was to work beside the associates there!"
The event kicked off with the local fire department and its truck flashing lights, sounding sirens and honking horns. During the parade, Penny took photos and videos as more than 70 vehicles drove through with attendees waving, shouting hellos and honking their horns in celebration. Families cheered to see their loved ones, and several local businesses took part as well. Associates kept the residents shielded from the hot summer sun with hats and umbrellas.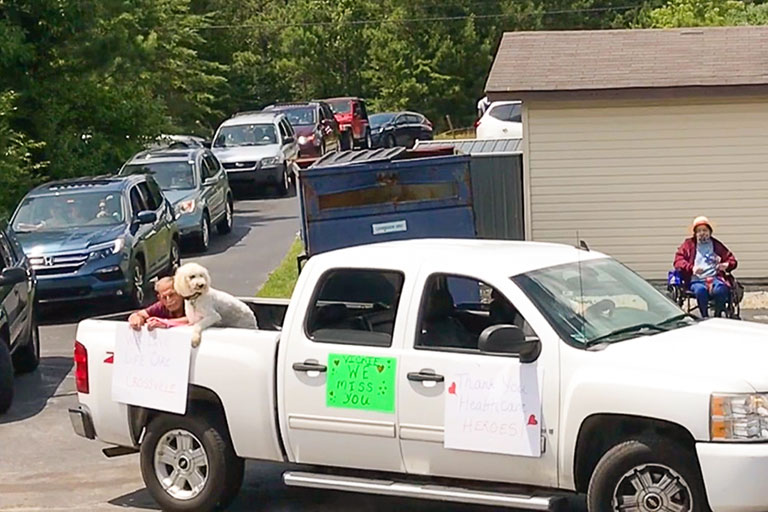 Penny's husband (Fred Schultz), son (Josh Muncey) and dog (Lily) participated in the procession with their decorated pickup truck, even though their loved one was not able to come outside to watch the parade.
"It was still important to support the facility," Penny said. "I can tell you that the residents were overjoyed to be able to see their loved ones. This meant the world to them. I can't really put into words how important this opportunity was for me."
Candy Human, business office manager, echoed her sentiments: "It is a pleasure watching the residents get to see their family members."
The parade ended with the local police driving through with lights and sirens, and the facility provided a barbecue meal for all the participants. Lynn Kerley, director of admissions, and Sean Underwood, director of environmental services, smoked the meat themselves.
Jennifer Armes, medical records director, shared, "During this time in our world, I'm so glad we can do some small thing, such as this parade, that helps bring joy and smiles to our residents and their loved ones."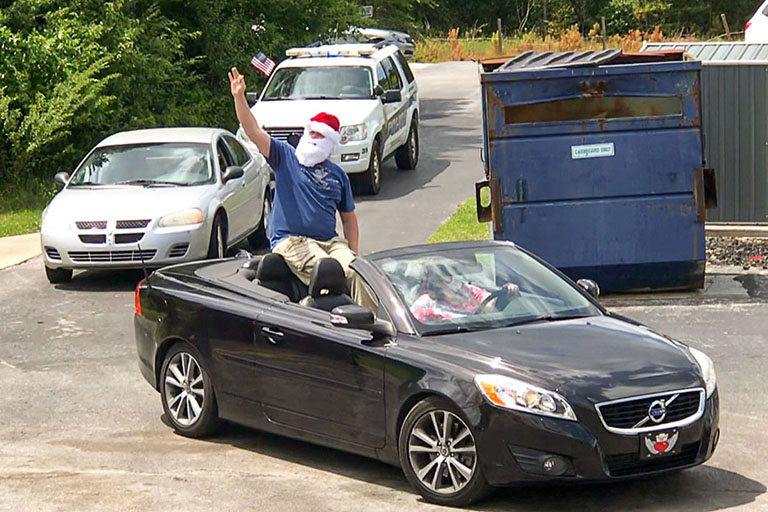 And Miranda Hajny, director of business development, added, "We love to see our residents smile, and having these parades so they can see their family from a safe distance makes them so happy. We look forward to the day when we can open our doors again and be able to see families visit their loved ones."