Heidi Pino, Life Care Public Relations
Occupational therapy professionals focus on helping patients restore independence in their activities of daily living, whether that be through grooming, self-feeding, bathing, getting dressed or doing higher-level tasks like making the bed or cooking meals.
For Occupational Therapy Month, April, we celebrate how our occupational therapists (OTs) and certified occupational therapy assistants (COTAs) incorporate dedication and passion into their work. It transforms lives!
Meet some of Life Care's outstanding OTs and COTAs and how they are infusing love into their treatments.
-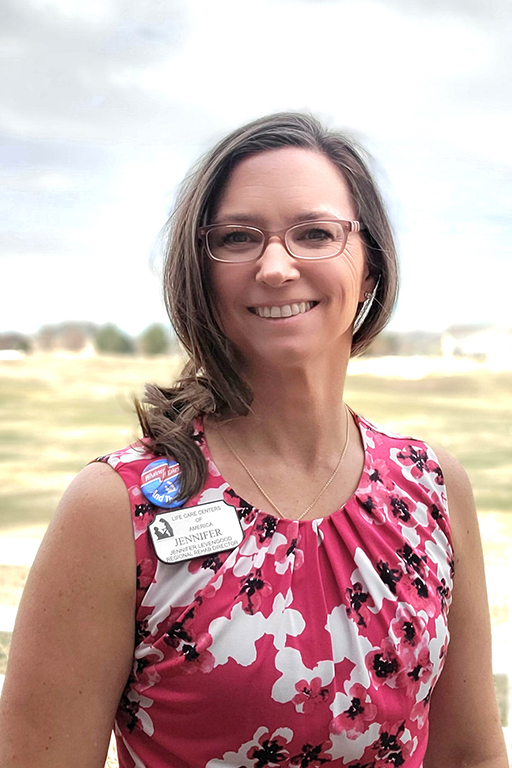 Jennifer Levengood, regional rehab director for Longs Peak Region, Ka Punawai Ola in Kapolei, Hawaii, and Life Care Center of Kona, Hawaii
Jennifer has been an occupational therapist for almost 20 years, earning her degree from Alvernia University in Reading, Pennsylvania. She got interested in the field from watching an occupational therapist at work.
"It was fascinating to me all the different tools she could use to help patients get better," Jennifer said. "As OTs, we assist with 'occupations' of the patients, whether that's their basic activities of daily living like bathing and getting dressed or more advanced skills like things they have to do around the house. We have tools to help enable them to do things more on their own."
Jennifer's career with Life Care started in 2012, when she became the director of rehab at Cañon Lodge Care Center in Cañon City, Colorado. She became DOR at Life Care Center of Pueblo, Colorado, in 2013, then got promoted to regional rehab director of Life Care's Pikes Peak Region in 2015. She left Life Care for a little while and then came back in her current role in March 2021.
One patient that sticks out in Jennifer's practice over the years was a woman who had had a stroke with severe one-sided weakness (hemiparesis). Through therapy, the patient was able to become independent in her basic ADLs and manage her higher-level ADLs with some help. On her discharge day, she walked out of the building with her husband, excited about going home.
"My favorite thing about being an OT is the patients and getting to learn about their history and what their goals are, what they want to do after they've been in our care," Jennifer shared. "I have learned never to take a day that you have for granted."
Lori Whitney, senior division rehab director for Life Care's Western States, shared: "Dependable, organized, loyal, patient-centered and consistently working to be better as a leader therapist and colleague all describe Jennifer. Earlier this year, she started an OT mentoring program to support new OTs to make their experience in our facilities as enjoyable and meaningful as possible. She has also chosen to learn more about dysphagia management in order to meet the needs of our patients in areas where speech therapists are hard to find."
Jennifer's dream vacation would be to go to New Zealand – "I just think it's a beautiful part of the world," she said.
-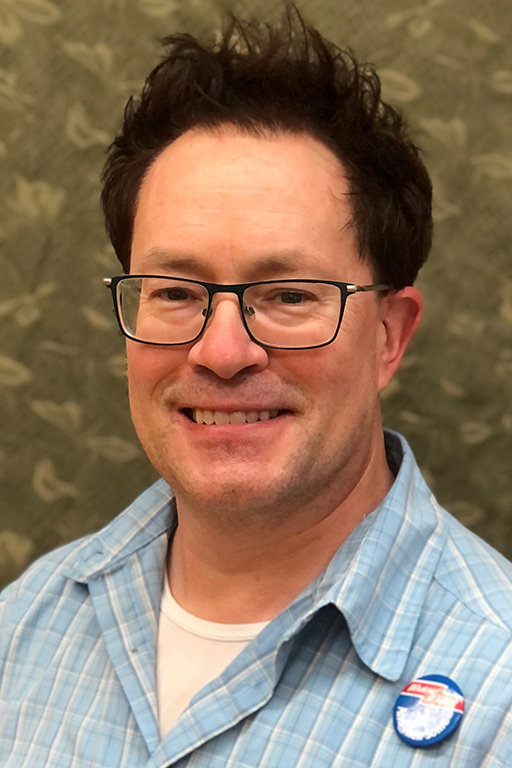 Josh Holcomb, director of rehab services at Life Care Center of Kirkland, Washington
Josh has been an occupational therapist for 17 years, earning his OT degree from the University of New Hampshire.
"I've always been interested in therapy in general from having therapy in sports," Josh shared. "I found that occupational therapy is a professional way to help people rehabilitate, to work on their goals and what they want to be able to do in their everyday lives."
Josh has been in his current role at Life Care Center of Kirkland since 2020, but he has also served at Life Care's Marysville Care Center in Marysville, Washington, from 2017-2020.
One patient that remains in Josh's heart from over the years is a gentleman who had had several accidents and throat cancer and came for rehabilitation after a tracheotomy and without function in his arms or hands. Josh was able to help him make progress in his functions through very challenging circumstances.
When Josh was asked what he enjoys about occupational therapy, he said, "Interacting with the patients, hearing their stories, being able to relate to their life in the past, at home, and bringing out what's meaningful in their lives."
One valuable lesson that he's learned is that it is important to smile and be silly with patients and co-workers. In fact, Josh developed a training for Life Care therapists about that very topic, and he is well known at his facility for donning silly costumes from time to time. On one occasion, he dressed up as iconic painter Bob Ross, creating "happy little smiles" on the faces of residents and associates alike.
"Josh exemplifies what Life Care is all about and is a credit to his profession," said Helena Collins-Price, rehab director for Life Care's Cascades Region.
For his dream vacation, Josh picked "somewhere I could go skiing, swimming and surfing all in the same week."
-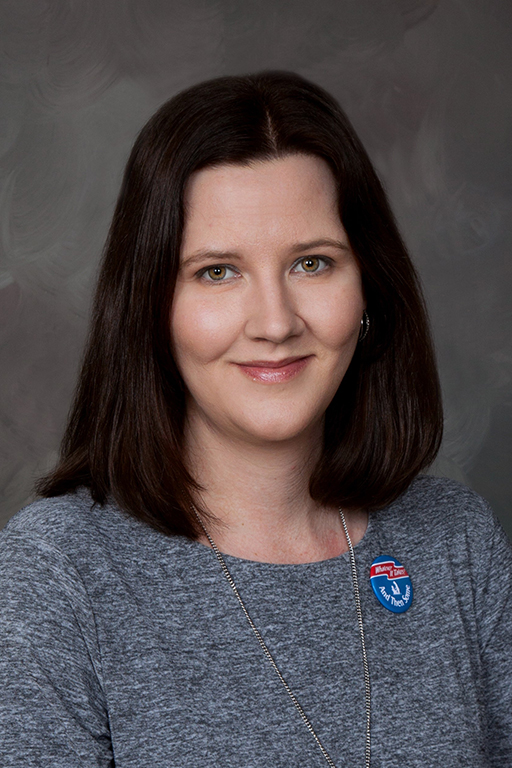 Michelle Watson, director of rehab services at Life Care Center of LaGrange, Indiana
Michelle has been a certified occupational therapy assistant for 17 years, all with Life Care Center of LaGrange. She was a COTA, then after three years became the assistant director of rehab and then seven years later became the director of rehab.
"I started out in college wanting to be a nurse, educator or social worker," Michelle shared. "I wanted to help people in whatever profession I chose. As I started my education, I just felt that I was missing my calling but wasn't sure what that was. I came across occupational therapy, and as I learned more, I realized this would allow me to help others, educate and be a patient advocate all in one career. I also have always been creative, and this has been beneficial in my career choice. I love helping people to be able to complete activities of interest with modifications and adaptations."
Michelle continues learning and has pursued continuing education in joint mobilization, myofascial release, Kinesio® taping and seating and positioning. She is a certified dementia practitioner as well and has been known to assist other departments at the facility when they have been in need.
One patient who Michelle remembers particularly fondly was a patient who came in on 10 liters of oxygen. His outlook for recovery was not favorable. Yet, with determination, good nursing care and well-applied therapy, the patient not only survived but was able to return home and walk up stairs without any supplemental oxygen!
"That was one that makes you see why you do what you do," Michelle.
One lesson she has learned through the years is: "Always listen to the patient. Although clinically we know the appropriate treatment, it's about listening to the patient and helping them get where they want to be."
Michelle's dream vacation?
"I would like to have a house on a beach in a remote area with a swimming pool so we can have some good family time – just a little time away from the world."
-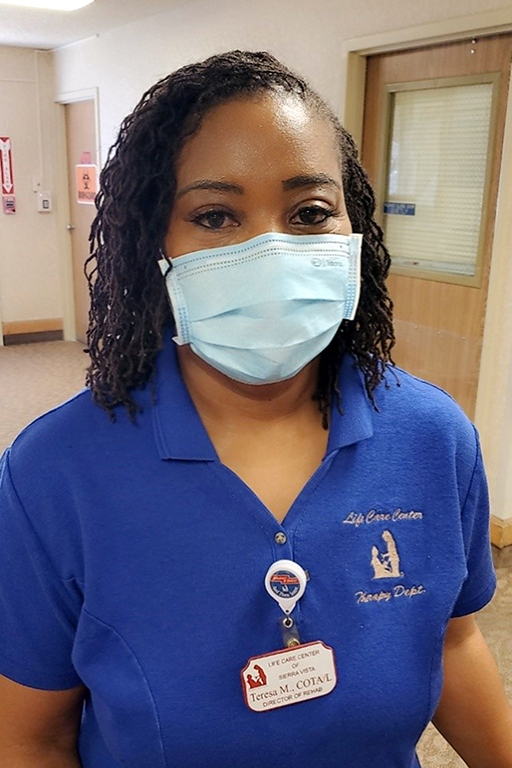 Teresa Mullins, director of rehab services at Life Care Center of Sierra Vista, Arizona
Teresa has been a COTA for 26 years and was a CNA before that, as well as an Army veteran. She completed school at Apollo College in Tucson, Arizona.
"The role of a COTA is to motivate, to become a teammate not only to the interdepartmental team but to the patient first and foremost, and to the family," said Teresa. "I have consoled and encouraged a patient to walk in their ability to get better. I've alerted them to the fact that they are not their diagnosis and that recovery is up to them. I've learned in my own journey there is no age limit of completing dreams. I try to relay an upbeat, positive approach to my treatment, and I sometimes am a drill sergeant and cheerleader all in one session."
Teresa shared that her favorite part of being a COTA is seeing the progress from admission to discharge.
"It is very worth it to watch a patient work so hard to return home and reach their goals," she said.
One of her favorite success stories from over the years was a stroke patient.
"I was new to the profession," Teresa said. "She said, 'I pray every night that I will gain movement in my arm and leg.' We prayed together. She worked hard every day. We had the Senior Olympics that year, and she and I walked hand in hand down the hall with the torch. She was very emotional as the other residents and staff members applauded her walk."
Teresa's impact has reached beyond just her own rehab patients. At the beginning of the COVID pandemic when visitors were no longer able to come inside the building, window visits were popular. However, with the gravel outside the facility, the rocks made it hazardous for some visitors, especially older ones, to walk to their loved ones' windows. Teresa arranged for soldiers from Fort Huachuca to move the rocks at the cost of cold drinks and friendly greetings.
Teresa has learned this lesson over the years: "When you cross the threshold, be present. It is so important that we as a human race continue to show kindness and gentleness. A smile, a word of encouragement and affirmation makes a difference."
Learning isn't over for Teresa, either. She is working on her bridge program to become an occupational therapist.
Teresa's dream vacation would be a weeklong cruise with family and friends, with no cell phone or interruptions.
Thank you to all of Life Care's amazing OTs and COTAs around the country who serve with passion to help our patients regain function!