By Blakely Hughes, business development director
On June 29, 2020, Life Care Center of Blount County in Louisville, Tennessee, hosted a Hawaiian car parade for our families and residents.
While social distancing, residents lined up in the front of the building to witness their loved ones drive by in cars in tropical fashion with palm trees, balloons, colorful streamers and hula skirts on cars! Families held poster boards out of their car windows dedicating their love and adoration for their loved ones.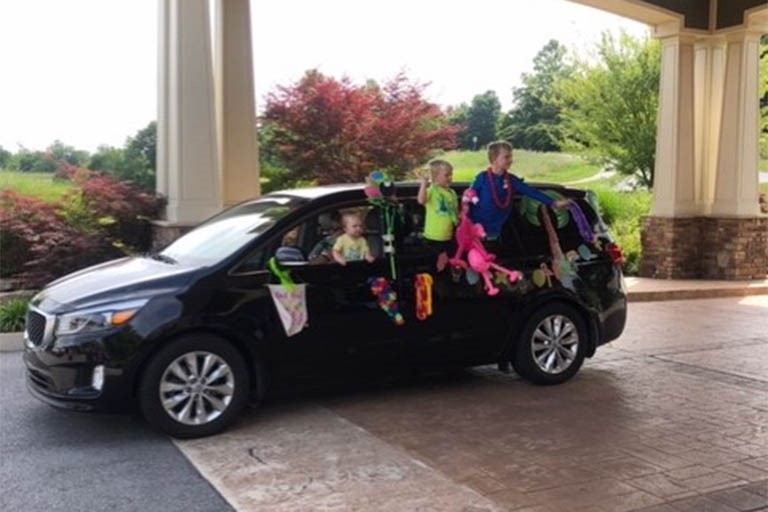 We also had a special guest join our parade! One of our physical therapists at our building, Kathy Whitaker, dressed up as Elvis Presley and made an appearance where she tossed goody bags outside her car window filled with treats.
There was laughter, smiles and a few tears during the event while families were united for a period of time. Moments like these are reasons why we are in this profession, to help improve our residents' quality of life on a daily basis, especially during this time.