By Blakely Hughes, Business Development Director
On Friday, October 30, 2020, Life Care Center of Blount County in Louisville, Tennessee, hosted a successful Fall Festival networking event!
Abiding by CDC requirements, 11 different senior resource vendors gathered in the front of the building for a drive-through event. Life Care Center of Blount County hosted a variety of assisted living communities, home-health agencies, hospice agencies, independent living communities and additional senior care agencies. It was a beautiful fall day for members of the community, families and associates to walk around and discover senior resources throughout the community all in one central location.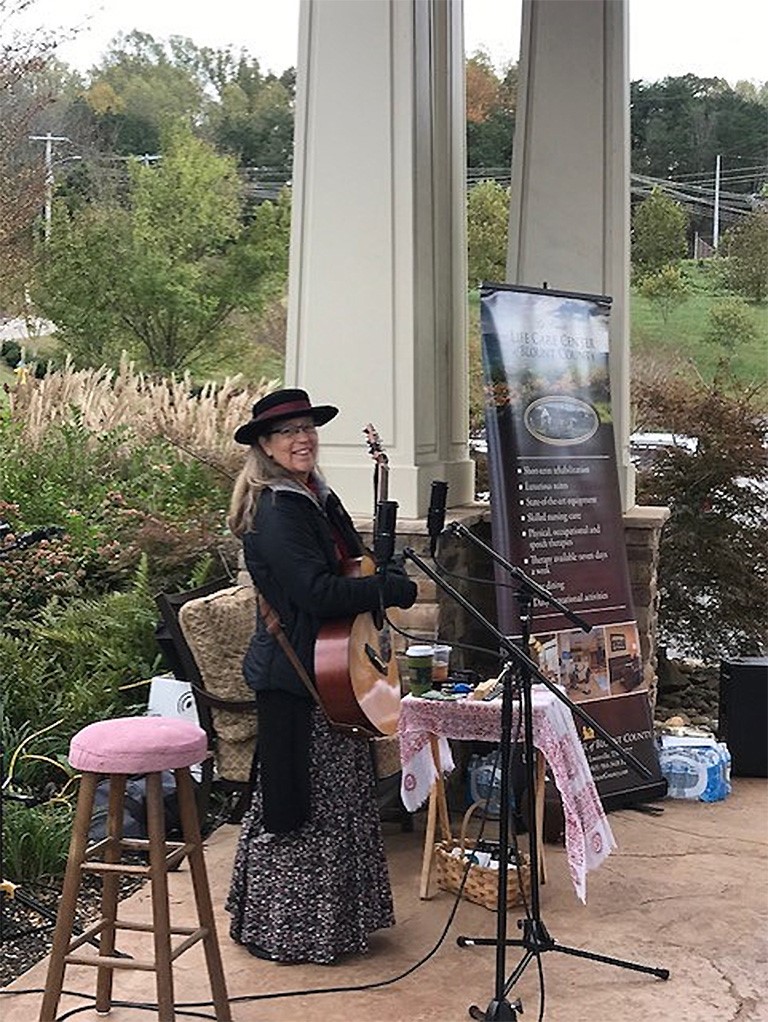 Visitors had the opportunity to receive business brochures, marketing items and even door prizes from each vendor. While visitors toured the event, bluegrass music from Boogertown Gap filled the air with Appalachian instrumentals.
Lastly, our dietary department prepared an entire fall-themed spread featuring hot apple cider, pumpkin-spice muffins and pigs in a blanket, just to name a few.
One visitor at the event mentioned how enjoyable the event was, not only for the information she received, but also for the festive music and delicious food!