Heidi Pino, Life Care Public Relations
On Jan. 2, 2021, Evelyn Smith, a resident at Life Care Center of Elyria, Ohio, marked a century of living with gratitude for making it through a rough year.
Evelyn had just recovered from COVID-19, and at times during her illness, she wasn't sure she was going to survive to see 100.
Five generations of Evelyn's descendants came out to the facility to celebrate her birthday with a window visit. Some live locally, but some came all the way from Florida! The oldest guest was her son, Walter Smith Jr. The youngest? A one-month-old great-great-granddaughter.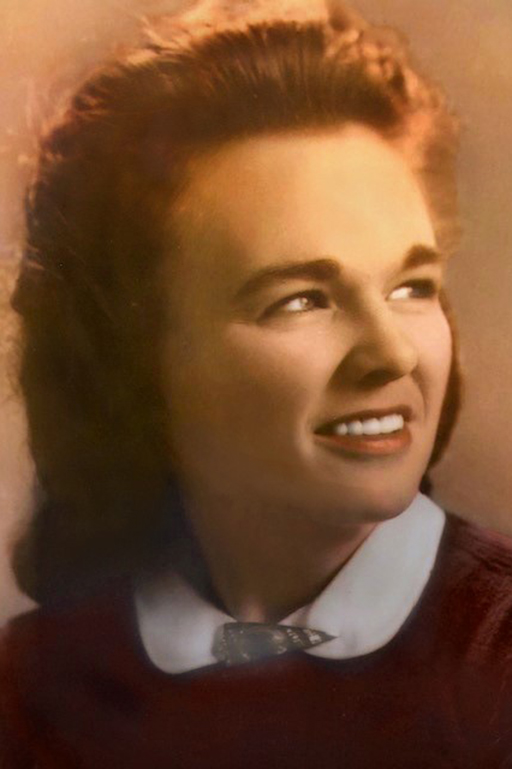 Evelyn was born at home on a farm in Fargo, North Dakota. She hated farming, however, and at 13, she moved out to be a live-in nanny for a neighboring family. At 18, she joined a friend who was moving to Oregon. She married Walter Smith Senior in 1942, and the couple had three children. That family tree has since expanded to include six grandchildren, 12 great-grandchildren and two great-great-grandchildren.
"Evelyn was extremely surprised to see everyone and just kept saying, 'I can't believe they did all this for me!'" said Terri Hodgeman, senior director of business development for Life Care's Cleveland, Ohio, area facilities.
Evelyn's family brought her a cake, and she loved sharing it with her fellow residents and staff members. For their part, associates provided a flower bouquet and an arch of pink balloons.
When she was asked about her secret to longevity, Evelyn shared, "Oh, there's no secret to living so long – just do what you are supposed to do."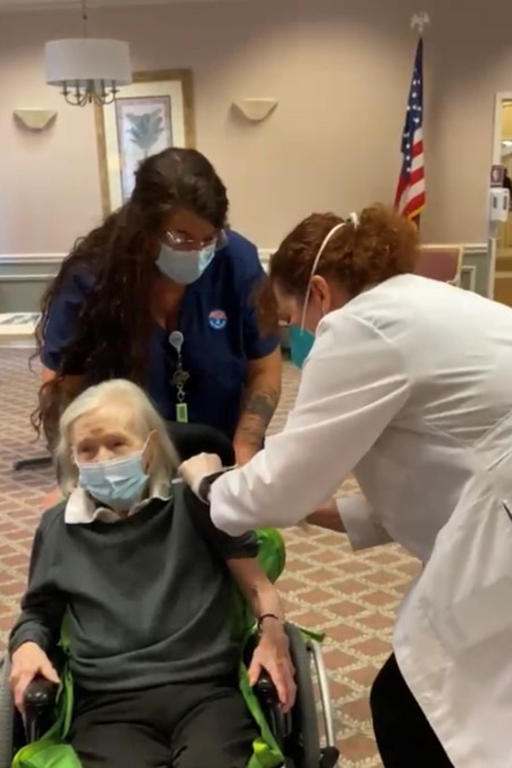 As a sort of "icing on the cake," Evelyn took advantage of the opportunity to receive her first vaccine shot against COVID-19 a few days later, on Jan. 4.
"I don't want to get this new virus, and I want others to stay healthy too," said Evelyn.