National Skilled Nursing Care Week was planned for May 10-16, 2020, but with the COVID-19 pandemic, Life Care Centers of America decided to postpone its official celebration until the fall.
This didn't stop Life Care Center of Greeneville, Tennessee, from having fun in the meantime with a Team Spirit Week!
"We planned a week of door-to-door festivities modified to accommodate social distancing restrictions," said Norma Hollifield, activity director. "Our goal was to lift the spirit and morale of our residents and staff."
On Sunday, Mother's Day, the activities team put together a cart to visit every mother to deliver a carnation and a handmade card.
Monday's theme was Alice in Wonderland, with a Mad Hatter's tea party.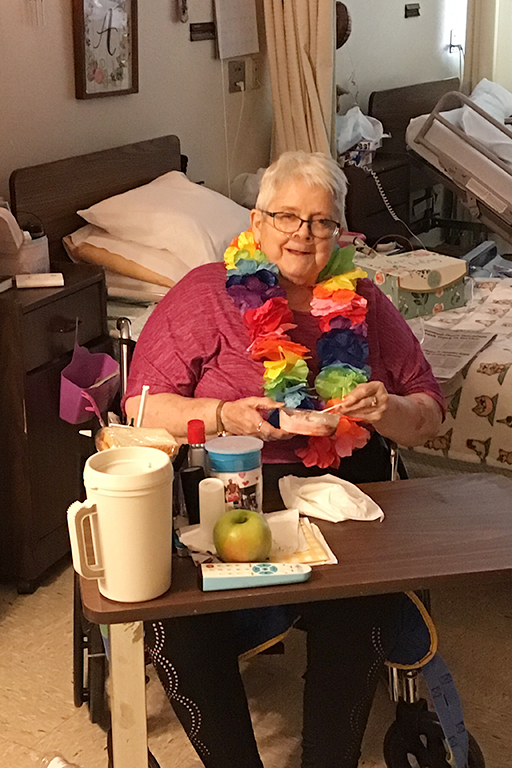 On Tuesday, residents enjoyed Hawaiian Day, complete with banana splits. In addition, the National Guard flew a plane over the building to honor healthcare workers.
Wednesday was the day for a safari theme and scavenger hunt, Thursday was Superheroes Day and Friday closed out the special week with a staff cookout and drive-through parade for residents' families.