On Aug. 20, 2020, residents at Life Care Center of Hendersonville, North Carolina, experienced a little bit of the Wild West with Western Day!
Residents had photo opportunities with cowboy hats, bandanas and hobby horses and got to pretend they were riding the horses.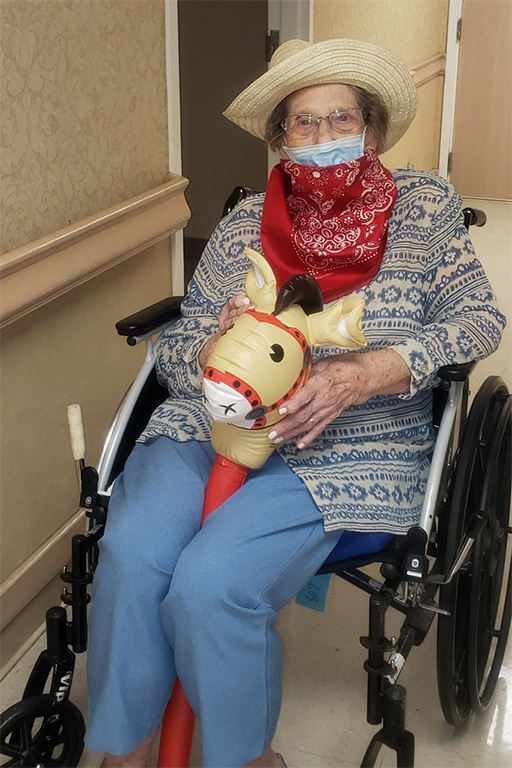 "Giddy-up, Horsey," laughed resident Lucy Ashbrook as she held the hobby horse. She especially enjoyed the festivities since she used to own horses and even won medals in horse races.
The staff especially made the residents smile as the department heads performed a line dance in the hallways to "The Git Up."
Of course, there was good food to be had as well – the residents and associates enjoyed a cookout and had their drinks served in cups with cowboy boots.
Some residents also celebrated the occasion by watching Western movies, listening to country music or playing horseshoes in their rooms.