Heidi Pino, Life Care Public Relations
Social distancing couldn't stop the beautiful fall weather and the wunderbar celebrations at Life Care Center of Kirkland, Washington!
On Oct. 14, 2020, residents and associates were treated to Oktoberfest. In the morning, the staff enjoyed a table spread with strudel and non-alcoholic beer. Several associates even dressed up for the day in German attire.
Residents enjoyed trivia about Germany followed by a travelogue about the country shown on the in-house channel. The video included footage of Oktoberfest as residents learned about the ways Germans celebrate.
For lunch, residents had sauerkraut and bratwurst, and a cart came around in the afternoon with non-alcoholic beer and strudel. The dietary team even added freshly baked hot pretzels with mustard for dipping.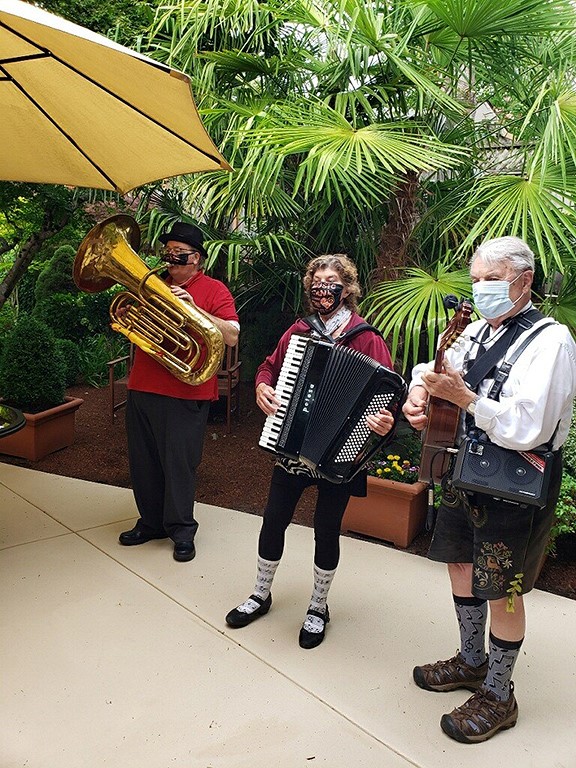 The highlight for many, though, was the Bonnie Birch Bavarian Band, which played polka music around the outside of the building so residents could all enjoy from the safety and comfort of their rooms.
"I genuinely love the bands that entertain us at our windows," said one resident. "I so appreciate the music."
A fellow resident added, "I enjoyed the food, especially the strudel and hot pretzels. The polka band was awesome!"