On Aug. 20, 2020, Life Care Center of Nashoba Valley in Littleton, Massachusetts, held a memorial service honoring its residents and associate who were lost to COVID-19.
It was a small but moving ceremony. Due to the limit of crowds, only 50 people could attend, but several residents and associates gathered with social distancing to pay their respects and remember their friends, patients and co-worker.
Chaplain Cathy from Compassionate Care Hospice in Woburn, Massachusetts, led out in the service, and one of the residents' favorite entertainers, Mike Leo, played his guitar and sang soothing songs, including "Amazing Grace."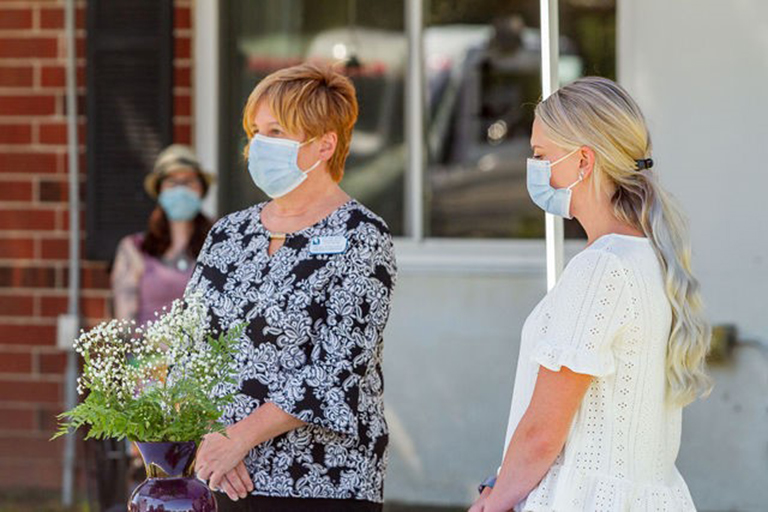 Cathy read the names of each of the 25 residents and one associate who passed away due to COVID-19, and as she did so, two associates (Dehlia Dustin, business office manager, and Missy Francoeur, director of admissions) filled a vase with roses. The flowers were then placed in the facility's atrium.
Associates also lit candles for each person lost, but the most lasting memorial is a tree they planted near the facility's walking path, a Japanese red maple tree. Associates will add a plaque soon so that the families of those lost can come at their leisure and remember their loved ones.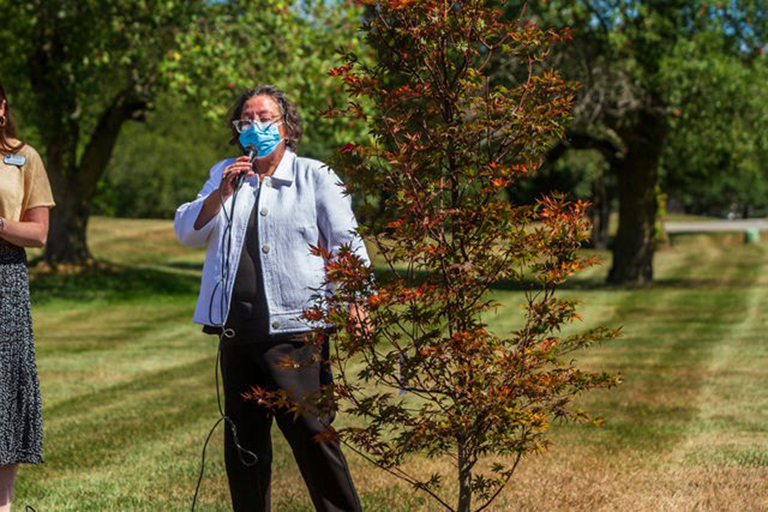 "It was touching," said Amy Lamontagne, executive director, about the memorial service. "It was a little emotional. We went though a lot together as a facility, and we mourn together. We will also go forward together."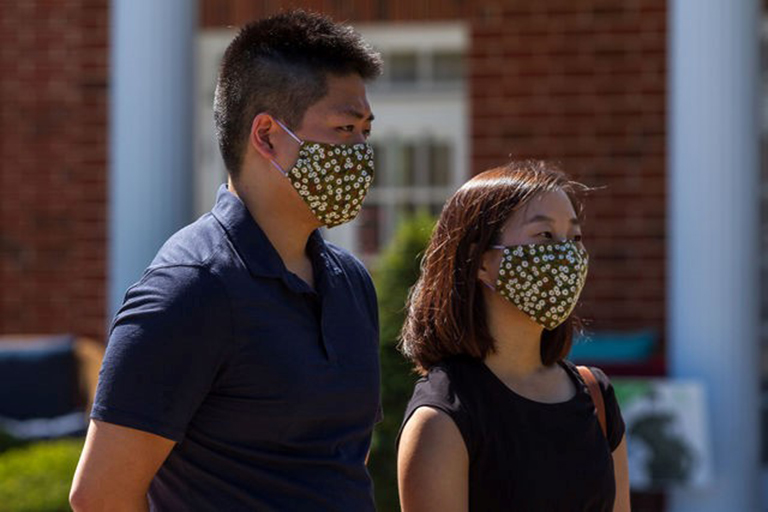 Zo Long, vice president of Life Care Centers of America's Northeast Division, which includes New England, attended the service. She shared:
"It was a very moving service, and it helped bring closure to a very emotionally challenging period of time for all the heroes that continue to work and live at Nashoba Valley. The selflessness of the Nashoba team is what carried them through, and the bonds that have been created as a result of this terrible virus will live in their memories forever. They all need to know how much we love and respect them for what they did and what they continue to do. The town of Littleton needs to be proud of our heroes."