June 18-24 is National Nursing Assistants Week.
These associates, known throughout the country as certified nursing assistants, CNAs, patient care assistants or nurse's aides, are the backbone of our facilities.
"The role of a CNA in the care of our residents is one that cannot be underestimated," said Alyssa Schroder, an occupational therapist at Life Care Center of Haltom in Fort Worth, Texas. "We all know this job is a difficult one. Every day, CNAs must ensure resident A is dressed, resident B is toileted, resident C is ready for dialysis, resident D is fed, resident E is occupied with an activity so he doesn't fall, resident F is bathed, resident G is ready for therapy, and so on and so forth – oh, and all before 8 a.m. It takes a dedicated individual to do this job and do it well."
Through this COVID-19 pandemic, nursing assistants have been true frontline workers and healthcare heroes. Here are three examples of our CNAs who have gone above and beyond, and they represent many more like them.
Yessica Lopez from University Park Care Center in Pueblo, Colorado, took a resident with dementia under her wing during he resident's stay. The resident's family wrote a letter of thanks for Yessica's kindness during the pandemic's visitor's restrictions. "Yessica was an angel and stepped up to fill the gap of love and support with which [we] had been providing her," they said. Yessica helped the resident do FaceTime video chats with the family, read her daily devotions with her, watched game shows with her and even checked up on her after she left the facility.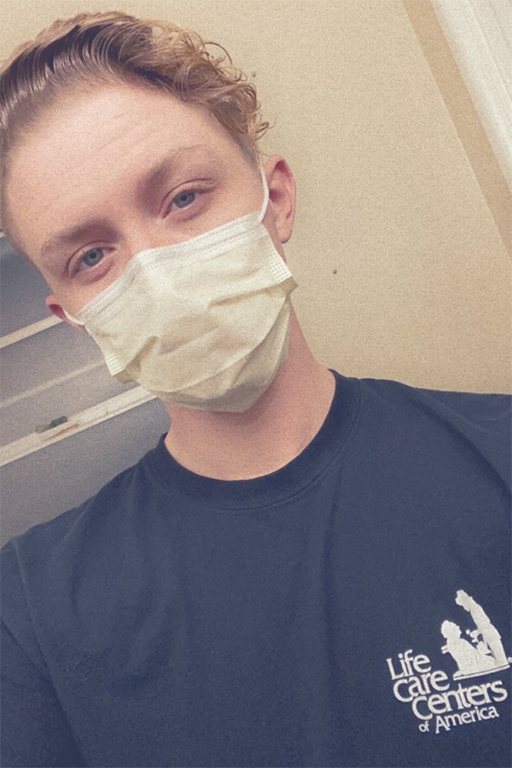 Hunter VanNess at Heritage Healthcare in West Lafayette, Indiana, came in on his planned day off to assist with the facility's creation of a COVID-19 isolation unit. He helped figure out which residents would be a good fit with which other ones when moving rooms and helped each resident get settled in his or her own room before he left for the day. "Hunter made it a positive experience for all involved," said Kimberlee Goodrich, director of nursing.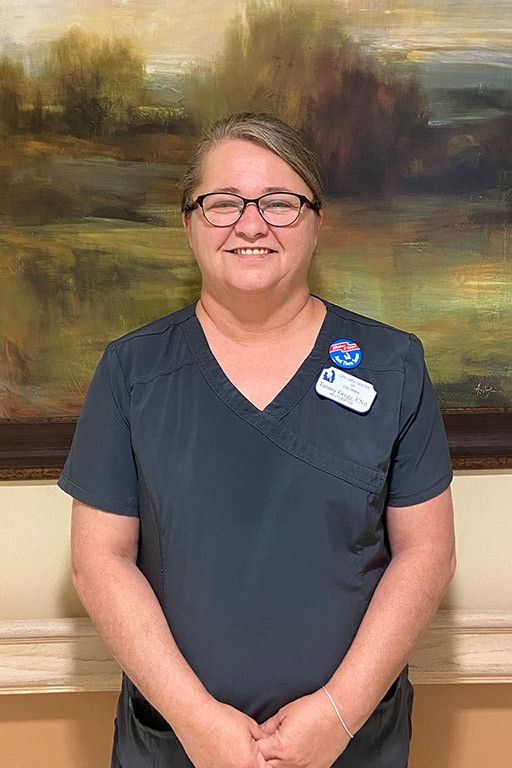 Tammy Gregg at Life Care Center of Columbia, Tennessee, volunteered her time to wash and set residents' hair during the pandemic, since the beautician was not able to visit. She saw that several residents who were used to getting their hair done were feeling down, and she sprang into action to help them feel better about themselves by giving them a salon experience.
Life Care thanks all our amazing CNAs for their compassion, gentleness and strength, especially during the past few months. You may never know the full impact you have, but you mean the world to us!