During the COVID-19 pandemic, Life Care facilities have been getting creative with activities, and Life Care Center of Burlington, Kansas, is no exception.
"We are proud to have successfully 'maneuvered' our way through our battle with COVID-19," said Dana Hatch, business development director.
To celebrate its official recovery from the coronavirus, the facility purchased a tiny ice cream truck on Amazon.
On June 30, 2020, the ice cream truck made its debut. Laurie Goracke, director of rehab services, drove through the halls of the building delivering a choice of ice cream sandwiches, ice cream cones and ice cream bars to the residents. Associates downloaded ice cream truck music to a cell phone to play from a wireless speaker as the truck made its rounds.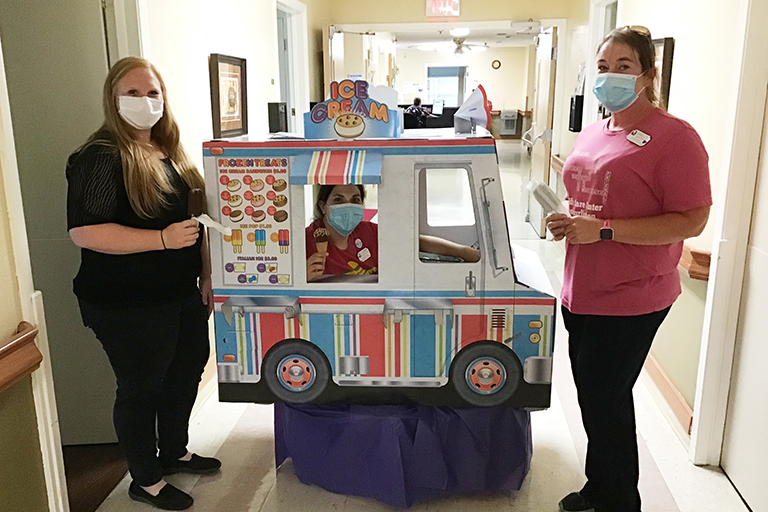 "I loved seeing the residents faces brighten as I drove up to them," said Laurie. "They really enjoyed the music that went along with the truck!"