There's snow time like winter!
We recently asked our residents around the country to share their favorite memories of these cold months, and snow by far topped the list. Here are some of our residents' most unique responses.
"When I got home in the afternoons, I would chop wood to keep warm. I loved doing that."
L.B., Darcy Hall of Life Care in West Palm Beach, Florida
---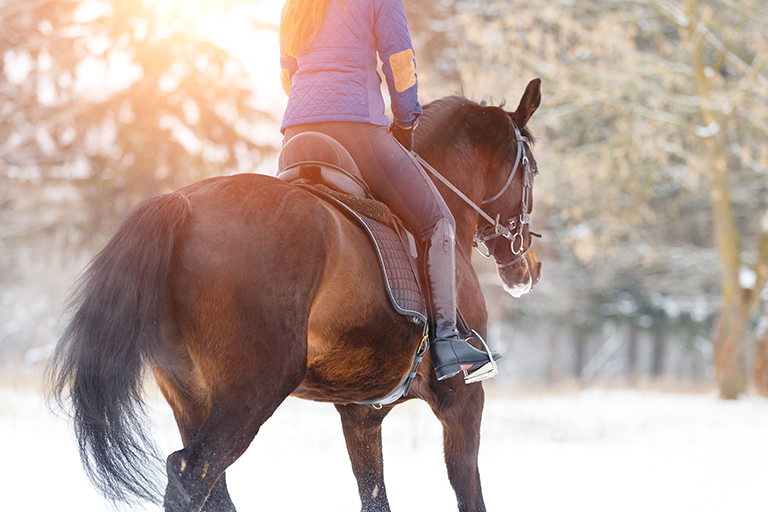 "My favorite winter memory was being up on the ranch on the 42-mile marker up Saddle Road to check the fence. I would help brand and ride horses. The air was so cold in the mornings that it would have a thin layer of ice on the water. My family and I would ride the horses on the road in order to shave down the hooves."
G.H., Life Care Center of Hilo, Hawaii
---
"Cross-country skiing with the family. Until we hit a tree."
J.S., Life Care Center of Wilbraham, Massachusetts
---
"We had to do our farm chores in the early morning before we could do any playing with our friends. It was very cold milking the cows and looking for the eggs. But it was our job!"
L.M., Garden Terrace at Fort Worth, Texas
---
"Attending the inaugural ball of JFK on Jan. 20, 1961."
R.C., Life Care Center of Estero, Florida
---
"Playing in the snow with my children and dogs. After that, going in the house and roasting hot dogs and marshmallows in the fireplace and drinking hot cocoa to warm up. It was our dream to have a house with a fireplace. Every Saturday night, we put a blanket on the floor and did the same thing with the hot dogs."
J.R., Life Care Center of Vista, California
---
"When we were teenagers, we fought with boys in the snow. The boys won, of course, but we had a good time playing."
R.W., Westside Village Health Center in Indianapolis, Indiana
---
"On my 24th birthday, my brother brought my niece home from the hospital to see my dad. She was only 3 days old at the time, and my brother sat her right on my dad's lap. You could see their bond instantly. As soon as my niece learned how to make noise, she would squeal just to hear my dad say, 'What are you doing to PawPaw's baby?' Even though we weren't even touching her. I still remember that day so clearly."
K.C., Life Care Center of Cape Girardeau, Missouri
---
"I had a puppy when I was a little girl. One day, it snowed, and I let my puppy outside. The puppy disappeared in the snow. It looked back at me like, 'What did I do?'"
L.S., Life Care Center of Crossville, Tennessee
---
"My favorite time was getting to be able to stay home on account of the weather being bad. I enjoyed helping my mother with things in the kitchen on school snow days."
B.G., Life Care Center of Gray, Tennessee
---
"Going to see the Rose Parade in Southern California. We had to get there early to find a parking spot and then walk to find a good place to watch."
M.D., Life Care Center of South Hill in Puyallup, Washington
---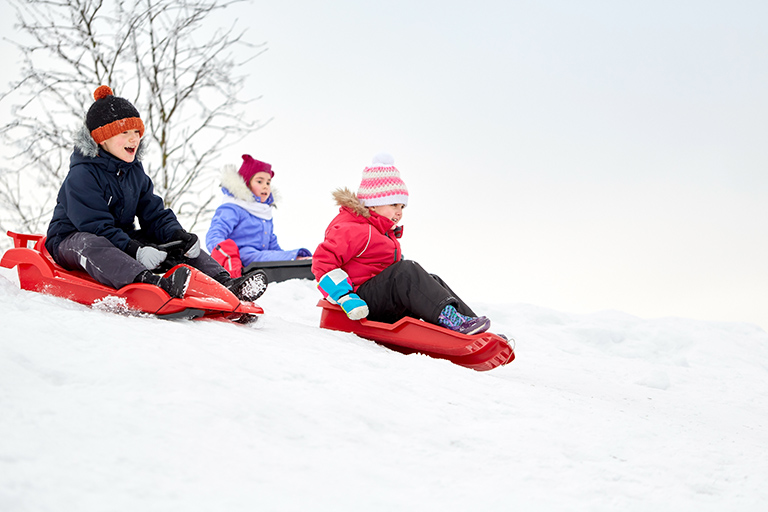 "A favorite memory is getting all bundled up in a snowsuit, overshoes, mittens and cap and taking my sled to the top of the hill near the house and sliding down. Climbing back up and going down again, over and over until I was too tired to climb the hill. Winter in Iowa was fun for a country kid."
S.H., Mi Casa Nursing Center in Mesa, Arizona
---
"When I lived in Manhattan, every year we used to borrow a station wagon, and I would gather all my Smurfs that I would buy with my allowance. We got in the car and went to look at all the Christmas lights, and I would have hot chocolate and my parents' coffee. It was so nice to see the city lights. I'm so glad we did this as now I'm blind."
B.G., Life Care Center of New Port Richey, Florida
---
"I was about 10 years old in the Depression. We had to make our own toys – no money to buy things with. It was so cold one night my mother warmed up rocks in the fire, wrapped them with old quilts and put them at our feet to keep us warm. One night it snowed, and when I woke up, I had to brush snow off the blankets where it came through the logs in the house."
G.H., Life Care Center of Red Bank, Tennessee
---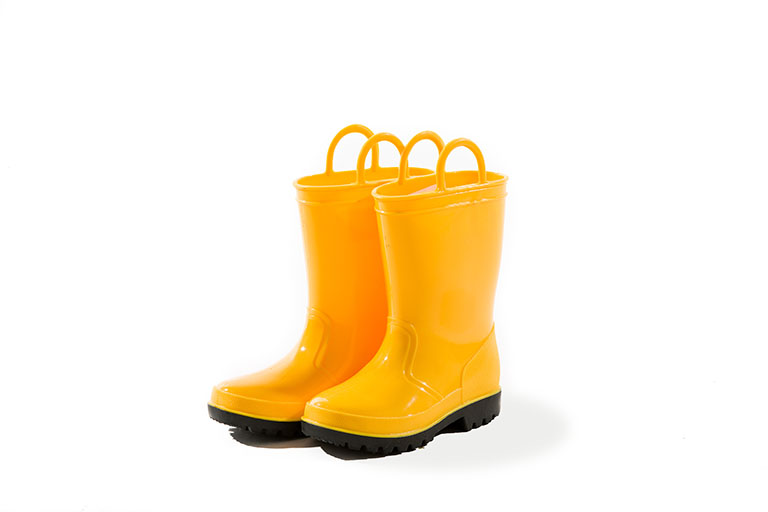 "My yellow boots and building a snowman."
S.S., Darcy Hall of Life Care in West Pam Beach, Florida
---
"I will never forget when I was in intermediate school and we did our Christmas program on a high stage. We were all dressed as angels. Everyone also was able to get their Christmas bags with a bunch of goodies. The big Santa Claus came out later. They don't make the Christmas programs like those anymore."
M.O., Life Care Center of Hilo, Hawaii
---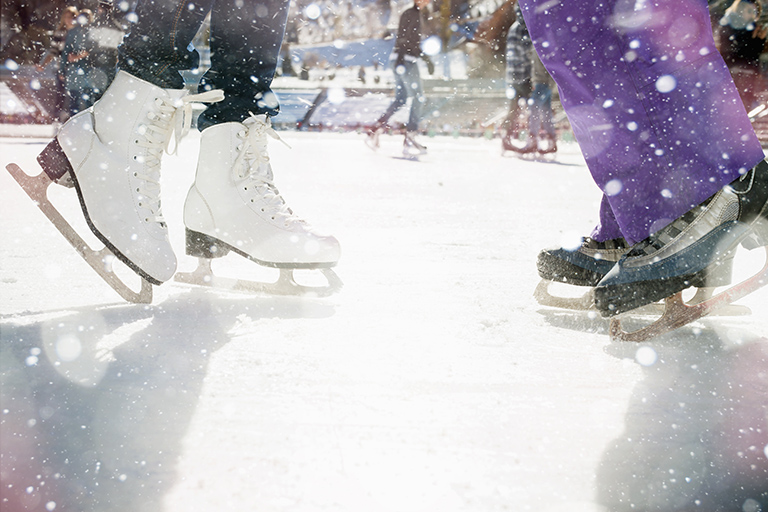 "Ice skating on Watershops Pond with friends, with a campfire to warm our hands and feet."
E.M., Life Care Center of Wilbraham, Massachusetts
---
"Some of my favorite memories are coaching my son's baseball team and my grandchildren being born."
W.R., Rivergate Health Care Center in Riverview, Michigan
---
"After it would snow, I would go rabbit hunting with my brothers. The reason why – you could track the rabbits."
H.D., Life Care Center of Crossville, Tennessee
---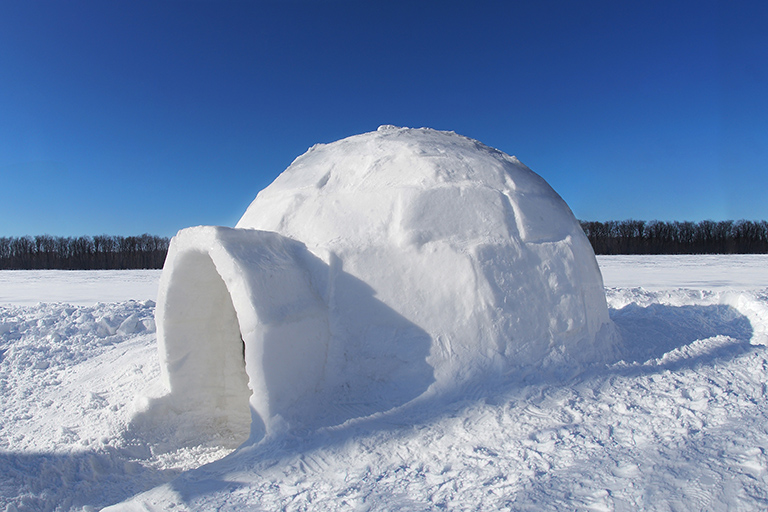 "My favorite winter memories were on the farm. Nothing better than fresh snow on the farm – everything shined like diamonds. All the kids would get together and sled down the hills. Lots of sled racing. We would also build a snowman each and then judge and vote for best snowman. We would also build an igloo, and this was the home for all the snowman family. We would end our snow days with a large snowball fight and then drag our soggy, wet selves home. Mommy would make us hot cocoa, and we would warm by the fire. After supper on snow days, we would enjoy snow cream for dessert."
B.S., Life Care Center of Centerville, Tennessee.
---
"Ice skating and watching the boys play hockey and making things out of snow."
L.V., Life Care Center of New Port Richey, Florida
---
"When my daughter was little, we watched television together. We sat in front of the television and watched anything she wanted to watch. We really liked to see Western shows."
S.W., Garden Terrace at Fort Worth, Texas
---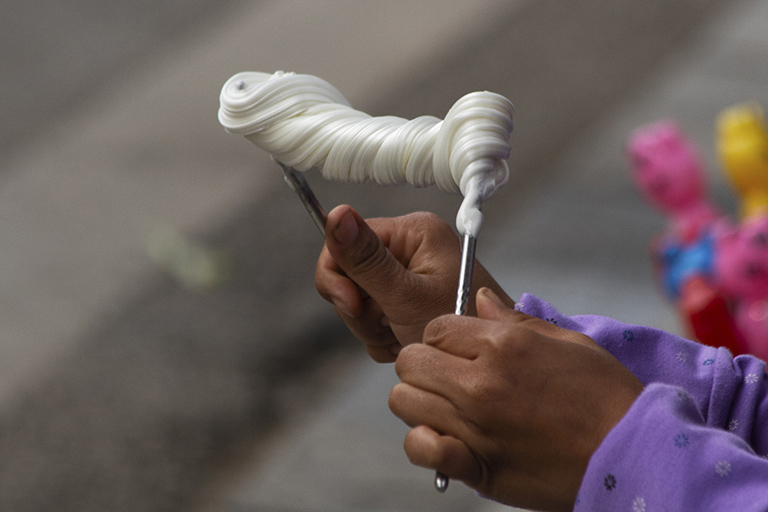 "My family and I used to make taffy and pull taffy."
V.S., Life Care Center of Estero, Florida
---
"One night, my husband and I had sent our kids to their MeMaw's house. We went back home, and it began to snow. We pulled our bed into the living room, lit a fire in the fireplace, and we danced. We danced just for fun, and we slow danced. It was so much fun!"
A.B., Life Care Center of Cape Girardeau, Missouri
---
"When I was like 3 years old, my dad got on the roof and made noises like he was Santa. I thought it was Santa, but he knocked on the door and said, 'Ho, ho, ho!' and then we opened the door and there was this big bag, presents on the front door just for us. I just knew that it was him – my dad wasn't there with my mom, brother and I. So I was like, 'Dad…' My dad was always a jokester."
E.N., Life Care Center of Vista, California
---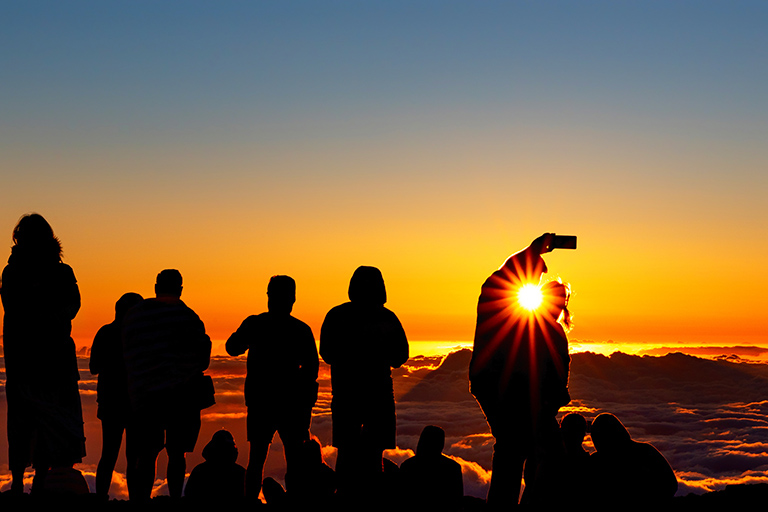 "Two days before Christmas, there was a big snowstorm that came through Hawaii. I lived on Maui. It snowed really heavy that year on Mount Haleakala. My parents got to talk to my uncles and aunts and planned a family trip to the snow. They all agreed and said they would meet at our house at 3 a.m. Well, the morning came. We all gathered together as a big family. We started with a little prayer, and off we went to the snow. We played and had a lot of fun. While at the top of the mountain, we took a small break from playing in the snow. My dad gathered the family and started to teach the family about the meaning of Haleakala. He told us to look to the East. As we looked, we witnessed the most beautiful sight. We all saw the sunrise. Dad told us that Haleakala means 'The House of the Rising Sun.' Seeing God's creation was so inspiring that day. Before coming home, we built a great big snowman. Then we went home. Mom and my aunts made hot chocolate. Dad and my uncles went to the store to buy hot baked bread and doughnuts, and that's what we had for breakfast. It was Christmas Eve. My dad gathered the family again and decided that we do a family trip to the beach. All the kids were excited and happy. We all got our boogie and surf boards and loaded them on the truck. We all had fun that day. We surfed and surfed. Then, we played a game of sand volleyball."
D.K., Mi Casa Nursing Center in Mesa, Arizona