At Life Care Centers of America, we have the privilege of seeing hundreds of patients regain their strength and independence through our short-term therapy services every year.
And that shouldn't come as a surprise, considering the many talented therapists we have at our facilities nationwide –– and the exceptional determination of our patients!
But we always love to highlight a few of these stories to inspire our teams as well as the people of our communities who may need a little inspiration and encouragement.
Below are just a few of the rehab success stories we've had this year, showing once again that Champions both work and recover at Life Care!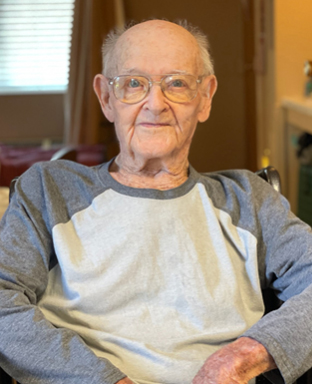 Kenneth Gibson came to Life Care Center of La Center for rehabilitation after being hospitalized for exacerbation of heart disease.

When Kenneth arrived, he required moderate assistance with dressing, bathing, transfers, mobility, reasoning, recall and safety awareness, and our physical, occupational and speech therapists worked with him five days a week to help him reach his goals. They used gait training, cognition retraining, activities-of-daily-living retraining and neuromuscular re-education for balance training.

"Mr. Gibson was a joy to work with and worked very hard to get back home," said Lauren Foster, speech therapist.

"My therapy was very good!" said Kenneth. "They helped me get back home with my family. The staff made
sure I had everything I needed and were so kind."

Kenneth returned home with his family just a month after starting treatment. He can now complete dressing, bathing, transfers, mobility, reasoning and recall tasks at a supervision level.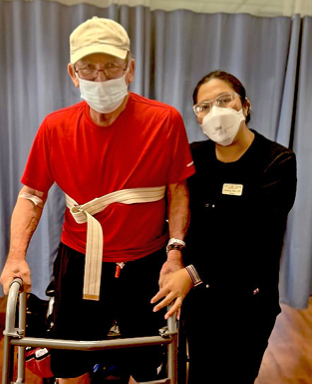 Stanley Cierach is a long-term resident at Life Care Center of Winter Haven who was dealing with the affects of dementia and a CVA. He was unable to ambulate and required a sit-to-stand mechanical lift for transfers.
Stanley had been receiving restorative nursing for standing activities, like pulling himself up to stand at a handrail in the hallway, when a restorative aide noted improvement in his function and referred him to physical therapy.
Therapists use the "therapeutic use of self" to help Stanley pull from his procedural memory and regain the ability to walk. They played polka music during their sessions with him, which played a big part in his successful rehab!
Nearly a year after Stanley first came to us, he met his goal to "Walk, walk, walk!"
When he successfully completed rehab, Stanley was ambulating 150-175 feet with a front-wheeled walker and contact guard assist.
"He was determined to walk," said Jeanna Wee, RPT. "When he was first admitted, he was using a hoyer lift. His goal was always to walk again on his own."
"My pain went away," said Stanley. "My legs are better. I'm walking!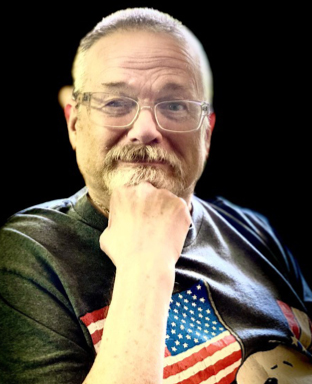 Robert Agee is a long-term resident at Northwood Hills Care Center. He was diagnosed with neuralgia, neuritis and temporal sclerosis, and in October 2021, he was referred to physical therapy after falling repeatedly and experiencing a decline in mobility.
Before his mobility decline, Robert was modified independent in transfers. He wanted to return to his former independence, so the physical therapy team at Northwood Hills put together a personalized care plan for him.
Twice a week, Robert worked with the therapy team. They focused on bilateral lower extremity strengthening and practiced manual stretching to increase his range of motion and facilitate balance. He also was given neuromuscular re-education to improve foot sequencing placement, and he received training to optimize success with a transfer pole.
When Robert completed his skilled physical therapy on June 9, 2022, he was able to perform more functional transfers, improving from moderate assistance to minimal assistance.
"I don't fall anymore, and I feel stronger," Robert said.
We are so proud of Robert and his hard work, and we wish him all the best as he continues to gain strength and independence.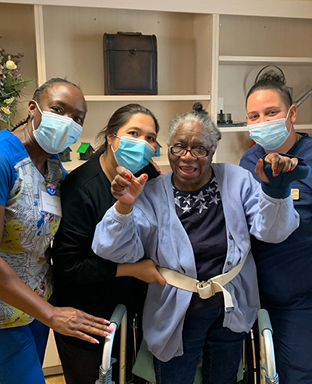 Deborah Hardaway is a long-term resident who has been with Life Care Center of Winter Haven since June 2021. She had declined later in the year and was put on hospice.

However, the staff noticed a positive change in condition, which led to discontinuing hospice and, instead, starting physical and occupational therapies to increase her independence and quality of daily life. Therapists developed a rapport with Deborah, earned her trust and used their creativity to help her progress.
Alvin Otero, licensed practical nurse, added, "Her change has been impressive, emotionally and physically."

Although Deborah is deaf, she was able to tell her therapists, "I love you."

Now, Deborah can walk 50-100 feet at a time with a front-wheeled walker and someone steadying her. She can also transfer from one surface to another with minimal assistance.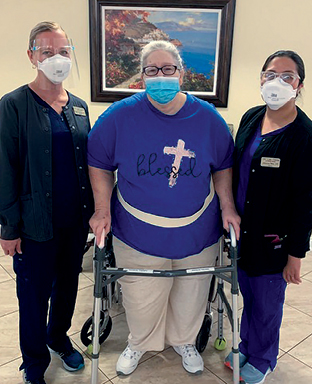 Mary Rousey is a long-term resident at Life Care Center of Winter Haven. In June 2022, she was referred to physical therapy after experiencing increased pain in her right knee. The pain was so bad that it prevented her from transferring safely, and as a result, she experienced a decline in mobility.
Before her decline, Mary was functioning at a wheelchair level due to a below-the-knee amputation and was transferring with supervision. She had a prosthesis, but it was ill-fitting and she was not able to use it functionally to aid in her mobility. She wanted to return to her prior level of independence, so she decided to come to therapy.
On June 17, Mary began participating in physical therapy five times a week. She received shortwave diathermy to help manage her right knee pain and, following a consultation for a new prosthesis, was able to begin prosthetic and gait training.
When Mary completed her therapy on Sept. 14, 2022, she was able to ambulate 75 feet with a prosthetic leg, front-wheeled walker and contact guard assist. She also was modified independent donning her prosthesis and in transferring to a wheelchair using the prosthesis.
"Her determination allowed us to push her forward to success," said Jeanna Wee, registered physical therapist. "If it wasn't for my therapists, I wouldn't be where I am today," said Mary.
We are so proud of Mary and wish her all the best as she continues to gain independence.