One morning in January, Anna Marie West woke up in her missionary home in Costa Rica with a stroke.
Anna's friends found her and took her to a hospital. Later, she was air lifted to the United States for medical treatment. She chose to do her post-stroke rehabilitation at Northwood Hills Care Center in Humansville, Missouri, not far from her Stateside home where she comes periodically to give mission updates and raise funds.
Anna was raised in a strong Christian home in Bolivar, Missouri.
"When I was 13 years old, I surrendered my life to be a missionary," Anna shared.
Anna knew she had to be older to go out as a foreign missionary, but she didn't let that stop her from doing what she could, and her family fully supported her decision.
"They were filled with joy," Anna said. "I just started preparing for the Lord to use me as a missionary." So she studied. And studied.
Anna earned two bachelor's degrees – one in Bible and one in education – and a master's degree in education.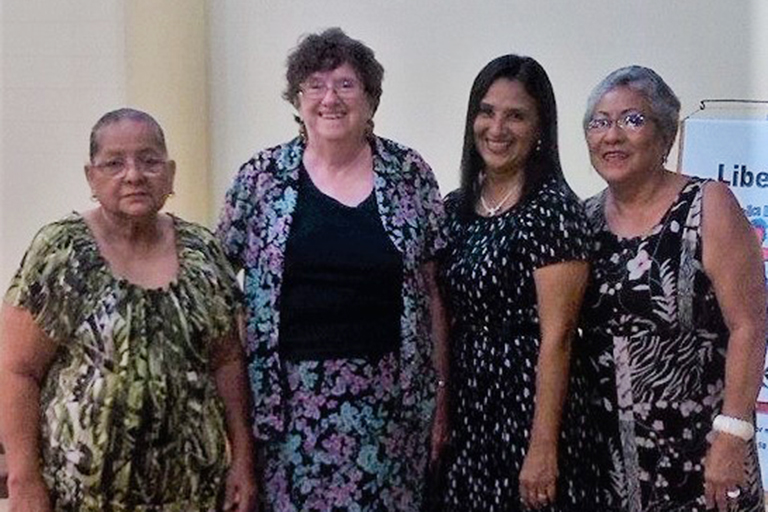 When she turned 30, the age at which her organization, Baptist Bible Fellowship International, allowed missionaries to start, she was well equipped. She chose to go to Costa Rica.
"It's a beautiful place," Anna said of the country. "It's a lot like Tennessee. I can look out any door of my house and see trees and mountains. And there are lovely people, very accepting."
After a short visit to the country to confirm her decision, Anna returned to the States, where she raised the funds she needed before returning full-time.
It was when Anna started her missionary work in earnest that she faced what she considers the biggest challenge – learning the language. She didn't speak any Spanish when she arrived, so she started out in language school in San José, Costa Rica. Today, of course, after 46 years living in different cities throughout the country, she is fluent.
"I have translated many Bible lessons," Anna shared.
Anna's ministry has been in working with women and children, as well as teaching puppetry. She used puppets to teach Bible lessons to kids in Sunday school, Bible school and clubs, and she shared that knowledge with other teachers. She even created her own puppets.
She has now taught three generations, watching children grow up, have children of their own and even become grandparents.
"I have lots of children in Costa Rica," Anna said. "They say, 'We are your family.'"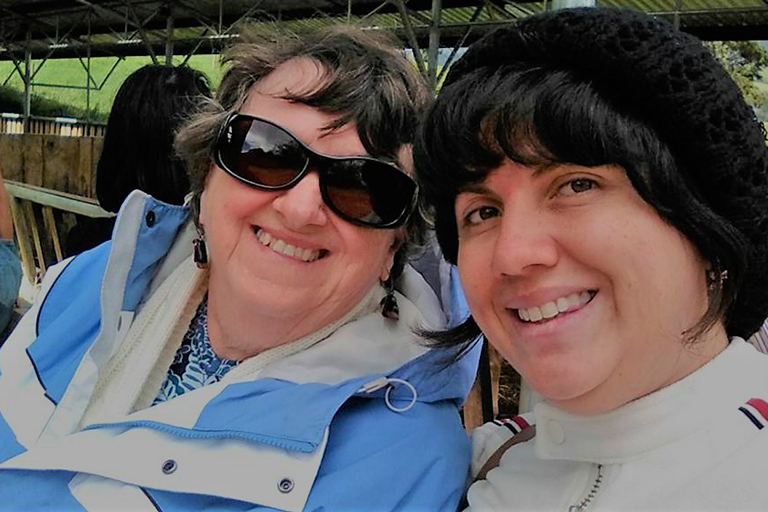 The most rewarding part of Anna's mission work, however, has always been helping bring people to Jesus.
"There was a lady about my age, and I led her to the Lord," Anna remembered. "I told her to read the book of John. She wanted to know in what bookstore you could find the book of John. She had a Bible, and she had never used it before."
Anna has several other stories of encounters during her mission work. One lady sold her chickens' eggs and gave the proceeds to missions. Another teacher lived rather far from the church and would come in early and stay late to avoid traffic. And another lady would always make Anna a fried egg sandwich, a nice gesture.
She misses the fresh fruits and vegetables of Costa Rica.
However, Anna is rejoicing that she is able to eat a normal diet again. When she arrived at Northwood Hills, she was on a feeding tube due to the stroke and had to work with speech therapy to regain her swallowing ability. She is also working on her speech and taking part in physical and occupational therapies to get stronger and more mobile.
"God has blessed me in many ways," Anna said. "I'm continuing therapy for my walking, talking and using my right hand. Many prayers have been answered, and I thank you for continued prayers."
Anna hopes to return to Costa Rica once she has recovered and when travel back into the country is allowed.
For others who feel the call to be missionaries, Anna gives this advice: "Prepare well, and say active. Do as many things as you can in the church."
For her own experience, Anna points out Psalm 30:2 (KJV): "O Lord my God, I cried unto thee, and thou hast healed me."