By Rebecca Young, business development director
Danice Taylor, a police officer in McMinnville, Tennessee, was diagnosed with COVID-19.
He had worked the Fourth of July holiday weekend and wasn't feeling well the week after the holiday. After having trouble breathing, his family insisted that he go to the emergency room at Ascension Saint Thomas River Park in McMinnville.
It didn't take long for the staff there to realize Danice needed to be transferred to a larger hospital that could better meet his needs. He was transferred to Ascension Saint Thomas Rutherford, where he spent the next 41 days fighting for his life.
"They put me on a ventilator, and my family was told I might not make it," Danice said. "I remember before being put on the vent that the nurses would stand at the foot of my bed and pray for me and tell me not to give up."
When associates at Life Care Center of Sparta, Tennessee, heard about Danice, who had been a patient at the facility before for two knee replacements, having been newly diagnosed with COVID-19 and being in ICU, they began to pray for him during their morning stand-up meetings.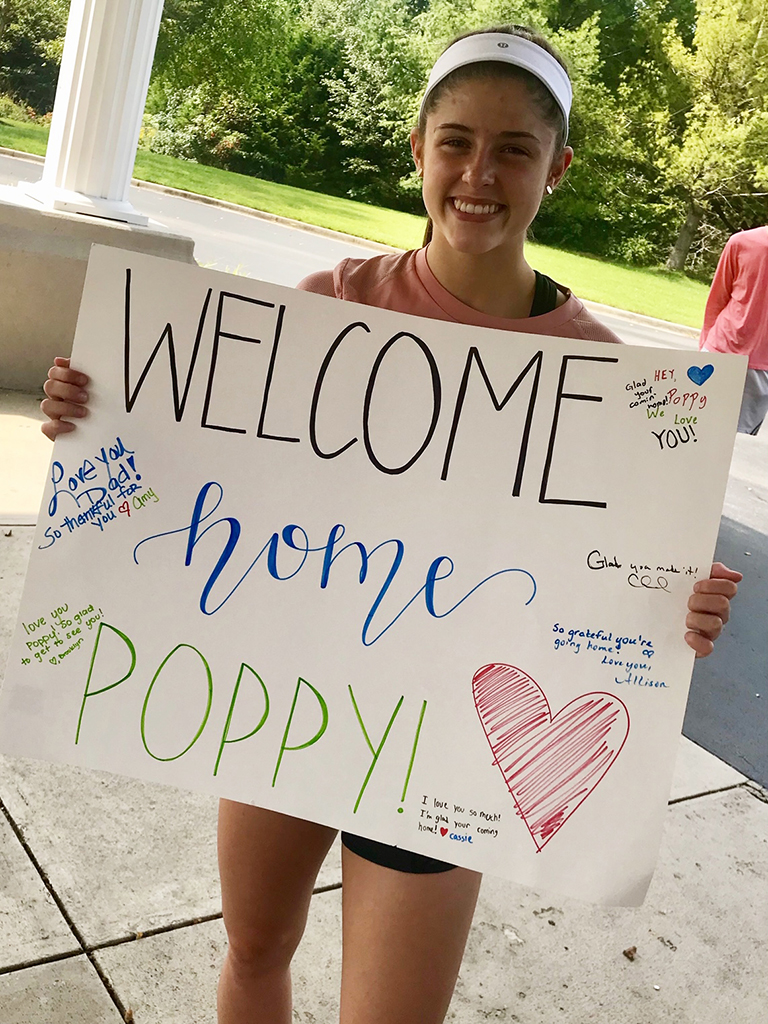 Reports came back to the facility that the hospital had called the family because they didn't think Danice would make it. So, associates continued to pray for him. They were amazed when they received the call that Danice was improving and would once again need the facility to help him get back on his feet.
On Aug. 19, Danice was admitted to Life Care Center of Sparta to start his rehab process.
Danice said, "They asked me where I wanted to go to rehab, and I said Life Care Center of Sparta. It's like my other family. I've been there before, and they are the best."
The doctors told Danice it would be a long road to recovery, but with hard work and lots of therapy, he would hopefully be able to return home.
The entire team at Life Care Center of Sparta was thrilled to see Danice when he arrived and were ready to help him get back home and to work. After working diligently with physical and occupational therapy for a few weeks, Danice was discharged home on Sept. 12, only 25 days after admission!
Associates called to check on Danice after he was discharged home. When asked about his experience with COVID-19 Taylor said, "I had churches, doctors, nurses, family and my friends at Life Care praying for me when I was fighting for my life while I was in the hospital. I couldn't have made it without God's help and everyone praying. One good thing is I quit smoking because of my experience."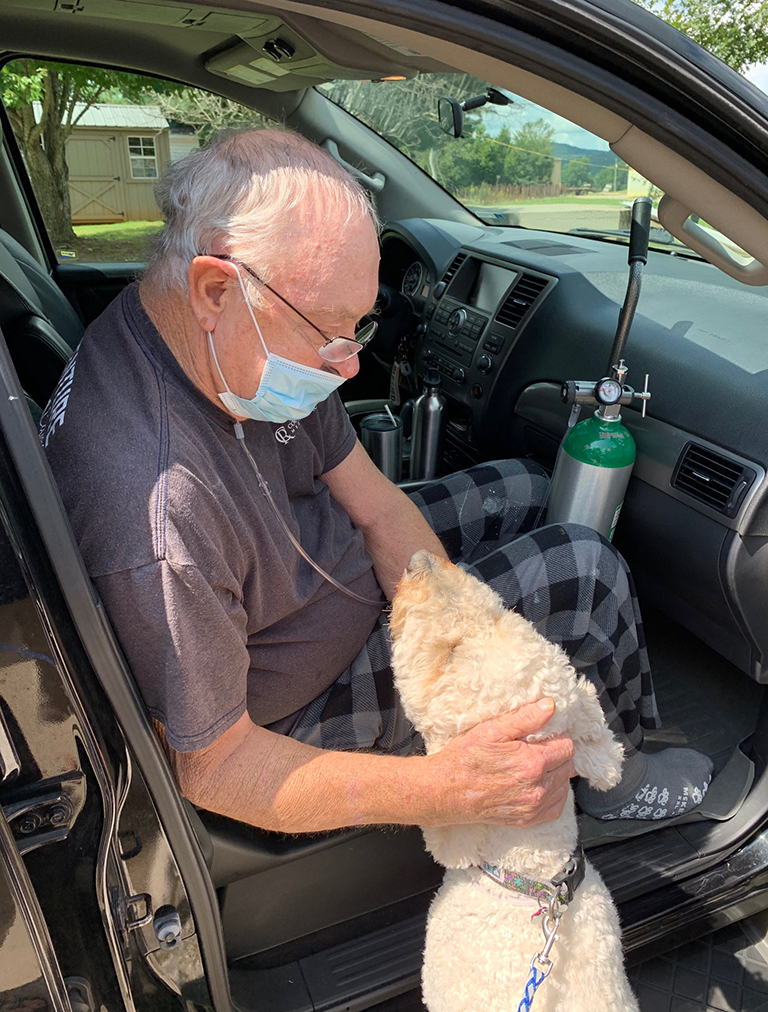 Danice also shared about his time at Life Care: "I am so proud that I made it back home and so thankful for everyone at Saint Thomas Rutherford and Life Care who helped me. I really want to brag on the therapists and nurses who helped make it happen. I'm glad to be home because I missed my little dog and my family, but I miss everyone at Life Care. I love everyone there and thank them for helping save my life."