In Tennessee, breaking green beans is a summer tradition, one that many residents at The Heritage Center in Morristown know well.
So when Michelle Hoskins, unit supervisor, grew a bunch of green beans at home this year, she brought in her leftover bushel of rattlesnake green beans.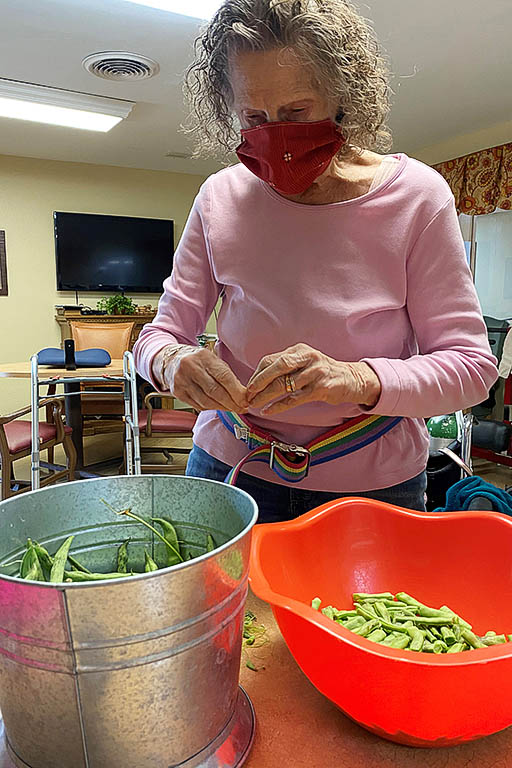 The activities staff took the green beans and dispersed them among the residents in their rooms. The residents washed their hands and started on the fun project of breaking the beans.
"We had residents in rooms with their roommates breaking beans together and gave the therapy department beans to break with residents while working on their goals," said Victoria Bowen, activity director. "We were able to reminisce with the residents about how they used to farm and break beans back in their day and what those days looked like with their family. We heard lots of stories about how it would be a family gathering every year of breaking and canning beans and shucking corn. The residents had a wonderful time and enjoyed looking back on the past and feeling young again."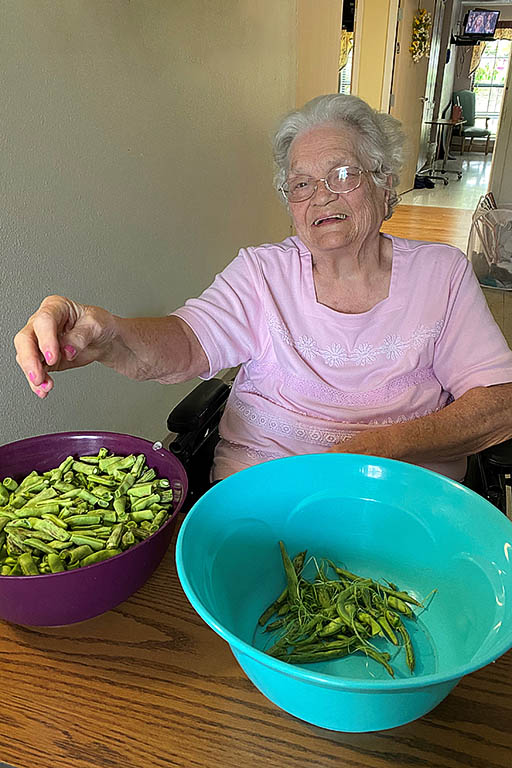 The next day, associates cooked the green beans for the residents to be able to taste their hard work, served along with some Southern cornbread and potatoes.
"They are now asking for more beans to break and corn to shuck!" said Victoria.