By Jamie Bridges, activity director
After contracting COVID-19, local social worker Leonard Gibson lay in bed at the VA Hospital in Ann Arbor, Michigan, severely debilitated with a very poor prognosis.
His children were told by medical staff that he would not beat the virus. While family and friends kept their faith with the power of prayer, Leonard rallied enough to withstand the transfer to Life Care Center of America's Rivergate Health Care Center in Riverview, Michigan, for rehab.
"God wasn't ready for me," Leonard said.
On May 14, 2020, he was granted a second chance at life.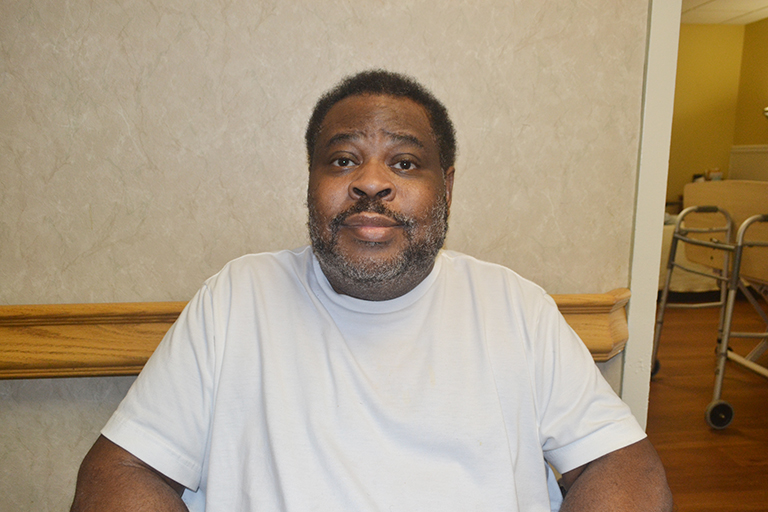 Upon arrival at Rivergate, Leonard was bedbound, oxygen-dependent and with a feeding tube. He needed maximum to total assistance with his activities of daily living and functional mobility skills, requiring 75-90% verbal and tactile cues for proper sequencing. In dire need of physical, occupational and speech therapies to return him to his independent and high prior level of function, Leonard stated that the therapy team "tailored a program to best fit his specific needs" after their initial evaluations.
After a lot of hard work, persistence and playing his daily motivational song, "Can't Give Up Now" by Mary Mary, he slowly regained strength, stability and endurance. Now he requires only standby assistance with functional mobility skills. He is able to swallow, has improved cognitive ability to sequence and requires fewer and fewer verbal cues to help complete ADLs.
After 13 long weeks of continued progress, Leonard walked out of Rivergate on his day of discharge with the use of a walker!
During a final interview with Mr. Gibson, he wanted to let all the staff know how appreciative he was for all the "TLC and tough love" he was given to get him back to his independence.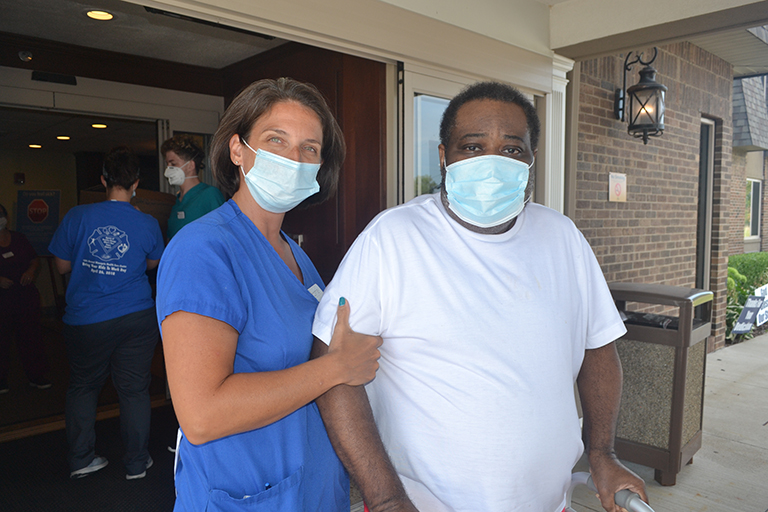 "I feel good, and the staff here went above and beyond what they were supposed to for me," Leonard said. "I want to go out into the community to give other people my testimony and spread the word about you all here at Rivergate. It is not what people think. I am going to miss this place, and you guys."
According to Leonard, there was one lesson that COVID-19 taught him and frontline staff everywhere: "You have got to love, forgive, accept and become close to your family and GOD again. I went through a storm, and I found my way out."