Life Care Centers of America's Whatever it Takes Champions program honors associates who go beyond their job descriptions in caring for residents, their families and fellow associates. Here are four of the inspiring stories from our recent winners. These associates are certainly Champions of Care!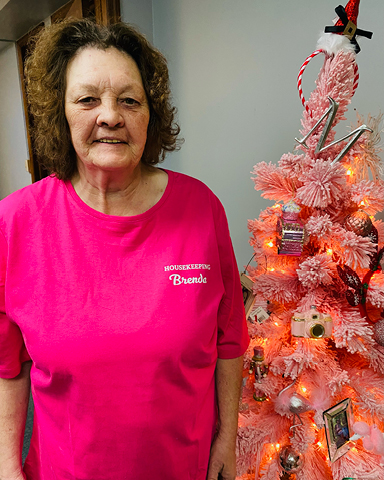 Brenda Cashmon, Housekeeper at The Lane House, was not afraid to roll up her sleeves to help a resident in need. This resident could not find his phone and was sure he had knocked it off his bedside table and into the trash. By the time he realized this, all the trash on his hall had been collected! To make matters worse, he did not know his number to call and listen for the ring.
But Brenda did not hesitate to go through every trash bag until she found his phone. And when she found the wayward device, she cleaned and disinfected it for the resident, who was grateful and relieved to have his phone back.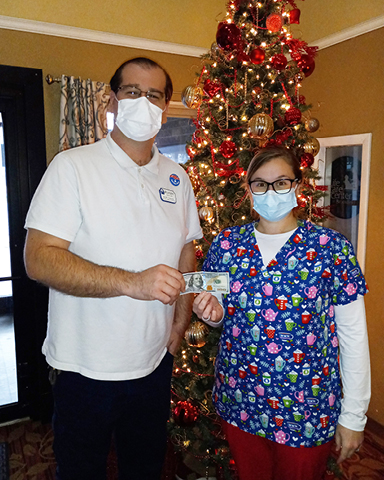 Brandon Bate, Central Supply Coordinator at Life Care Center of Brookfield, recently volunteered to drive the facility's bus in the local Christmas parade! Also, he helped a resident struggling with oral speech obtain a whiteboard so that they could better communicate with staff and other residents. Brandon is never hesitant to listen to residents and help them get the tools or items they need to be their best. We appreciate you, Brandon!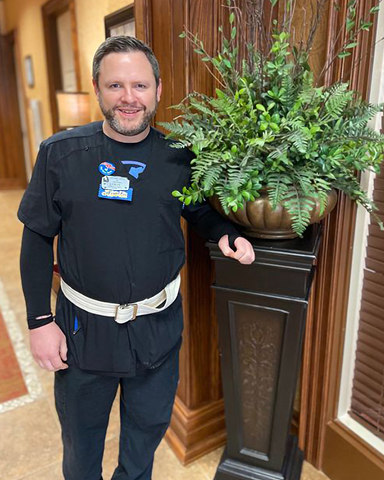 Roy Atlman, Certified Occupational Therapist Assistant at Life Care Center of Ooltewah, stepped out of his everyday role to help a patient look and feel his best for his wife's memorial. When this patient arrived at the facility, he informed admissions associates that he had not had his beard trimmed in over two weeks––since his wife's passing. He did not have time to go to the salon since his wife's funeral was the next day, so Roy grabbed some trimmers and trimmed the patient's beard, ensuring that he'd be ready for his wife's service.
Amber Frizzell, Director of Social Services at Life Care Center of Tullahoma, does Whatever It Takes to meet the needs of our residents and patients. Recently, there was a patient whose husband was driving a great distance to visit her at the facility. He wouldn't arrive until late at night, so Amber, knowing the patient's husband was not in the best physical condition, stayed two hours after her shift to prepare for his arrival.
She arranged for the patient to move to a private room so that her roommate would not be disturbed and so that she and her husband could have quality time together. We applaud your generous effort, Amber!